CHIVAS 12 'I Rise We Rise' Pop-Up
6 May
@
12.00 pm
–
18 May
@
10.00 pm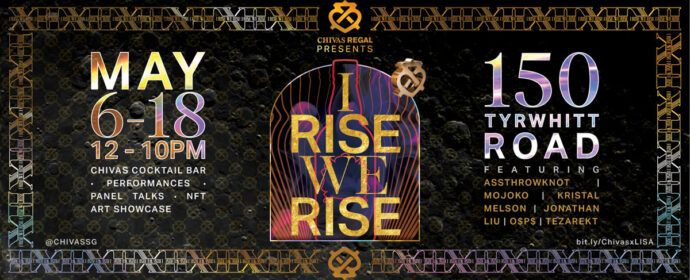 'I Rise, We Rise', a two-week creative pop up from 6 to 18 May 2022 at 150 Tyrwhitt Road celebrates the bold, new look of Chivas 12 and the newly announced Chivas Asia brand ambassador, LISA. The pop up brings together NFT artists, culture-driven communities, creators and neo-entrepreneurs leading to the new creator economy.
The takeover of Chye Seng Huat Hardware coffee bar will feature a Chivas Pop-up Cocktail Bar on-site. Enjoy S$18 cocktails by Sago House's Desiree Jane, Junior The Pocket Bar's Hazel Leong and No Sleep Club's Juan Yijun. Or purchase a bottle of Chivas 12 (70cl) at S$70 and receive an exclusive LISA postcard.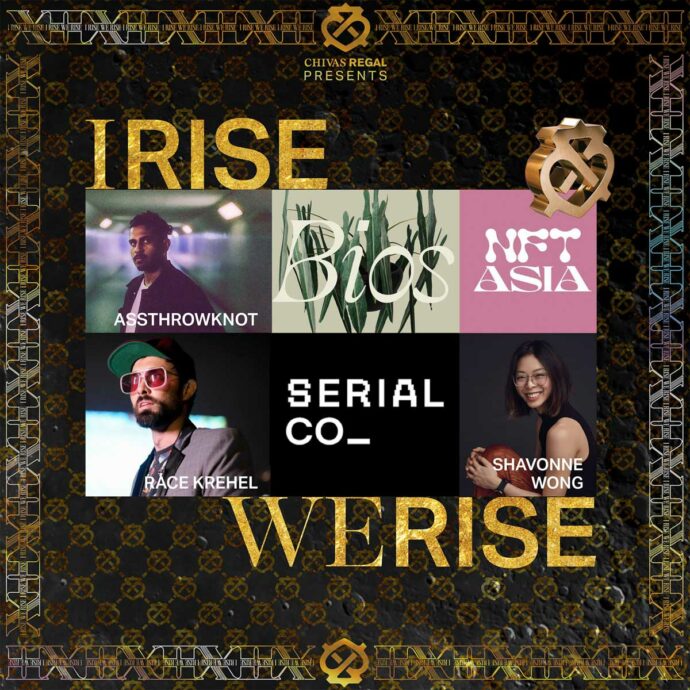 Check out new NFT art showcase curated by CTRL:UNIT, "Proof of Art" panel talks on 7th and 14th May, digital gamification experiences to be played in real life, DJ and Dance battles, and Chivas whisky tasting sessions with Anna Mitchell Chivas Regal's brand ambassador at S$30.
On-site experiences include a digital Gashapon game created by TEZAREKT, an NFT gamification community platform for beatboxers co-founded by homeboy beatboxer, Dharni; teamed game hunts for Augmented Reality hype drops that rewards participants with Chivas experiences, created in partnership with gamified shopping app KaiKai; '8 to Smoke' dance battle organised by music and dance collective, Room0416 on 7th May; a full community DJ line-up in the evenings, including an opening party, served up by party collective, Ice-cream Sundays on 6th May.