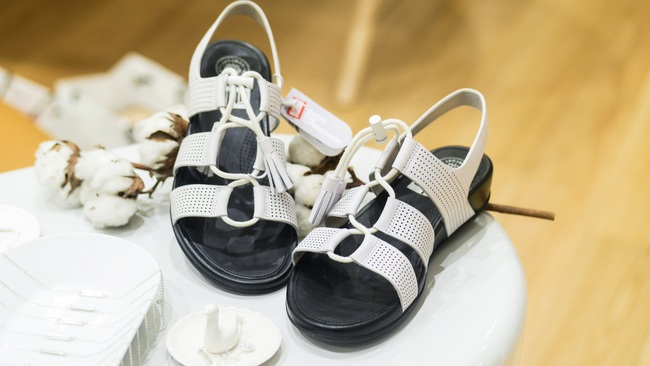 Can you hear it? The spring in my steps. The heat may be unrelenting, but it has not stopped me from strolling around town. It sure helps to have a pair of comfy kicks to keep my feet nice and fresh. FitFlop is back with a vibrant Spring Summer collection for both men and women. I put my sandals to the test, and here's my low down on why it has become my go-to pair this season.
Superb Comfort All Day Long
A breath of fresh air to your feet. Said to have an effect similar to walking barefoot with an added shock absorption, it pampers your soles even after hours of walking. I've done exactly that. Compared to my usual choice of flats and sneakers, FitFlop's cushion-like soles* do make a difference. As I reach the end of my day, bags heavy and shoulders dropping, my legs were tired but hardly in pain.
Even though it was my first day wearing them, I had no blisters. An issue I've always had with any pair of shoes. The leather making up the design of my sandals was soft enough to simply "melt" into the shape of my foot, leading to no friction whatsoever.
*To note: One of its selling points is its ergonomic arch. It may not be suitable for those with flat feet.
Improved, Simple Designs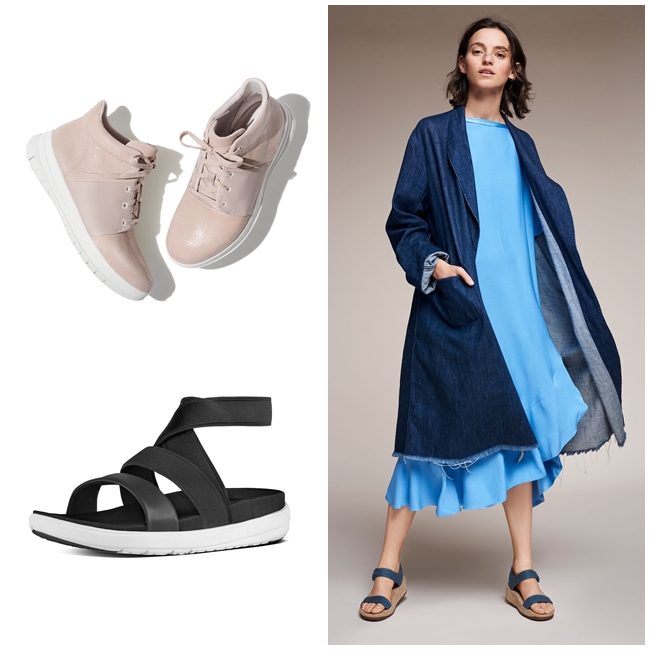 They have taken a helpful note from the runway and upped their design game in recent years. This season, I have my eye on the vibrant colourways, gladiators and sneakers. The LOOSH Gladiator Sandals (S$179.90) can pair well with a casual, streetwear outfit, with its effortless black straps and contrasting white soles. On the other hand, the F-Sporty White Sneaker (S$239.90) is a beautiful, minimalist pair of kicks that goes with everything.
Great For Changing Out From Your Gym Wear
I am getting most use out of my pair when transitioning from the gym to work or a day-out. The soles are soft enough to give my feet some comfort after all the running. And, it is great to pop into after a shower. It dries up in no time. Bonus? The shoes are lightweight, and can be carried around easily.
The best part is how the designs have moved on from the usual flip flops. The gladiators or sneakers are great to dress up a simple outfit. As much as I love to play dress up all the time, it is quite a challenging feat to bring my wardrobe to the gym changing room. I pack light, and tend to go for simpler (and easy to carry) ensembles or just a dress. A nice pair of shoes can easily up your #OOTD game.
Perfect For The Beach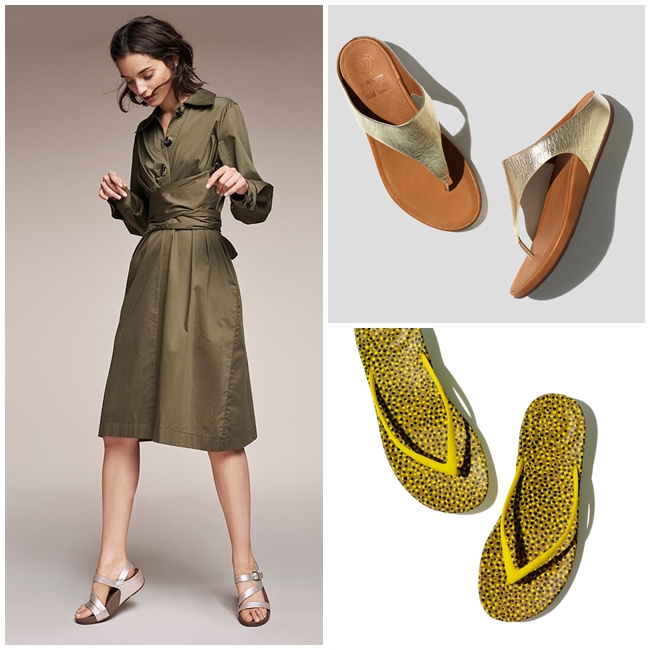 When at the beach, I usually flick my shoes aside and go barefoot. Who likes that sticky, moist feeling you get as the sea water dries? So far, the sandals from FitFlop are doing well in keeping my feet fresh and dry. The balanced and lightweight sole is also great for walking on sand. Overall, an ideal summer go-to with either a floral romper or a sundress. Important to get cute sandals for girls that are both comfortable and lasting.
Lasting Quality
My oldest pair of FitFlop is around a year old. Despite constant wear and tear, it is holding up pretty well. Still as intact and comfy as the first day I wore it.