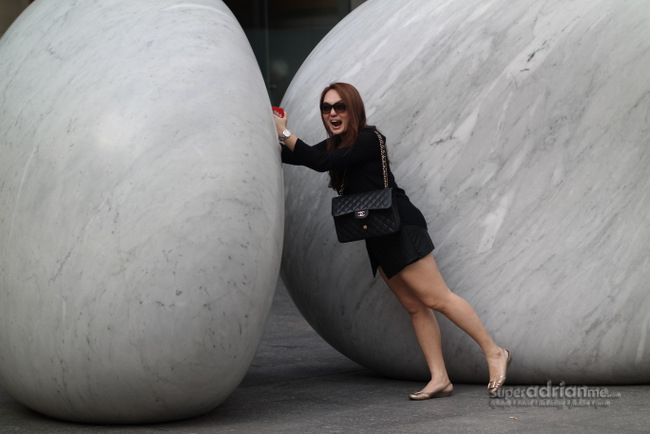 Last week I was in Sydney. This time it was not for a destination story or airline lounge spa review. Instead, I met five inspiring popular Australian fashion bloggers who were featured in the recently launched eight-part television series called "Fashion Bloggers". The television series gives you an insight into the behind the scenes of these five bloggers and premiered on E! on StarHub Ch 441 in Singapore on 15 October and airs every Wednesday at 9pm or 10pm in Malaysia.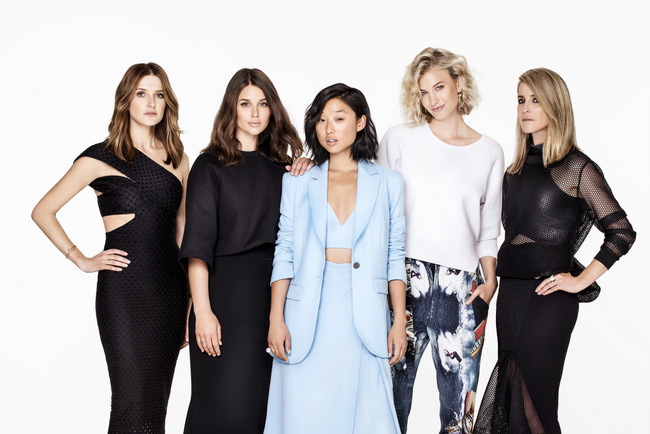 The five prolific fashion bloggers included Amanda Shadforth of Oracle Fox, Kate Waterhouse of KateWaterhouse.com, Margaret Zhang of Shine by Three, Sara Donaldson of Harper & Haley and Zanita Whittington of Zanita. Speaking to them in person, I discovered that they were all friendly, humble and extremely hardworking.
Who ever said the life of a blogger was easy. There are the unglamorous side of things most people are not privy to and that's exactly what "Fashion Bloggers" was produced to tell the world.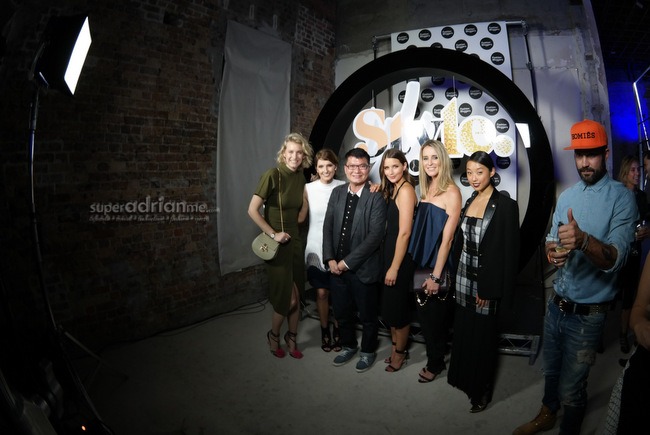 Margaret Zhang
ShineByThree | Instagram | Twitter | Facebook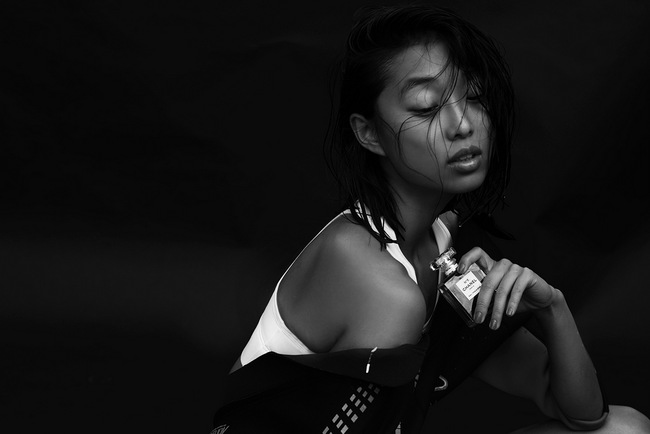 The youngest of the five was Chinese-Australian Margaret Zhang who is also currently a law undergraduate at the University of Sydney. She started ShineByThree five years ago to showcase her work as a stylist, photographer, model, presenter, creative director and writer. Margaret is currently on Uniqlo's ad campaign as the retailer officially opens a bigger flagship store in Sydney to replace its smaller pop-up store. She is also Westfield mall's style ambassador and guest buyer for @matchesfashion SS15. It is a miracle she manages to juggle between school and the different work she does. She even manages to find time to run one or two times a week and surf once every fortnight. So that's her secret of keeping her figure.
In her younger days, Margaret used to be a ballet dancer. She dropped the dream of becoming a ballerina as a career and decided to go into law school and also develop her love of fashion.
When it comes to photography, Margaret started of the interest with the Canon T60 manual film SLR camera. Margaret shares that she takes around 25 minutes to take a set of photos in the same outfit and she takes them herself with her Nikon D600 DSLR camera and a handy tripod. She owns three sets of lenses included the 85mm, 14-24mm and 80-400mm.
Sara Donaldson
Harper & Harley | Instagram | Twitter | Facebook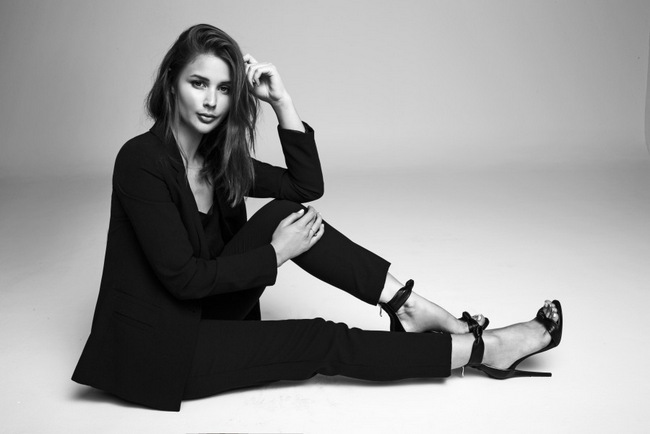 Sara Donaldson started her fashion blog Harper & Harley six years ago in December. She was working full time till April this year when she decided that blogging needed her full-time attention. She enjoys the joys of running her blog as her own business and the flexibility to share her creative juices with her readers even though this may mean she now works in a 24/7 environment.
When filming for Fashion Bloggers, Sara shared that she had less sleep and would occasionally be cranky while trying to balance work with filming.
In her free time, Sara takes walks and likes to keep Sundays free of work. She enjoys paddle boarding and spending time with her black labrador retrievers.
Sara started her Instagram account two years back because prior to that she was using a Blackberry which did not allow her to post Instagram pictures. To day she has some 142,000 followers.
Zanita Whittington
Zanita | Instagram | Twitter | Facebook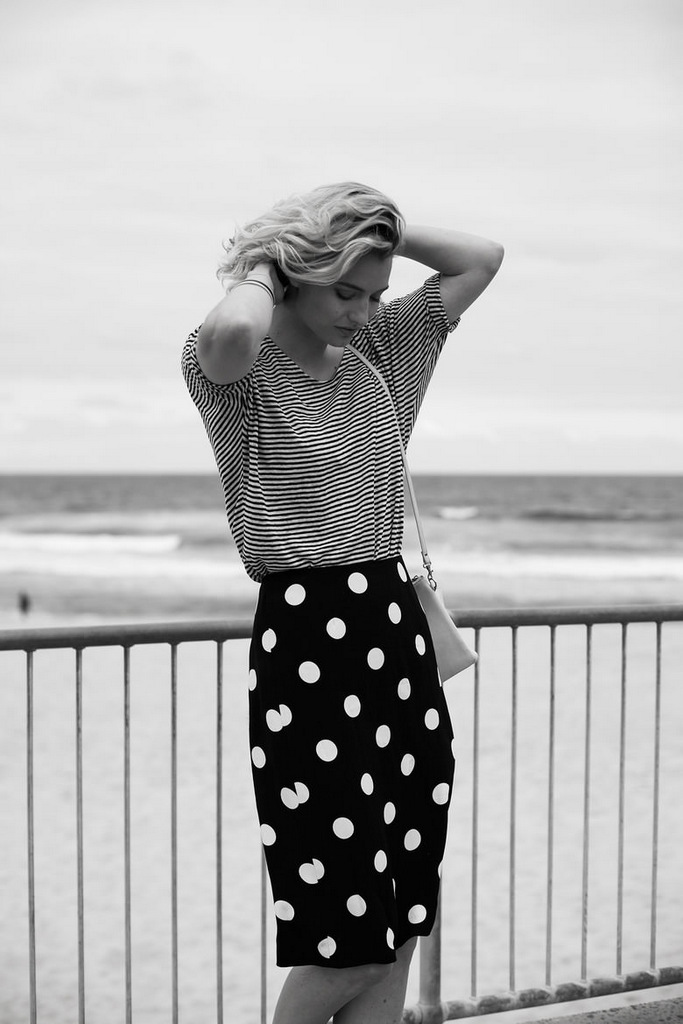 The 181 cm tall Zanita was previously an international model for a decade. The easy-going Zanita became a self taught photographer and today she walks around with her Canon 5D Mk III. She studied drama in high school and today she is able to put those skills to good use when she poses for the camera. Today she lives in Stockholm and travels the world around 50% of her time for work.
A foodie, Zanita loves the soup dumplings from Din Dai Fung in Sydney. She also recommended the seafood at Golden Century in Sydney Chinatown. Though gluten intolerant, Zanita loves spicy food.
She coyly mentioned that there were two things she hopes to achieve soon – Get a personal assistant to one day fly Business Class.
Kate Waterhouse
KateWaterhouse | Instagram | Twitter | Facebook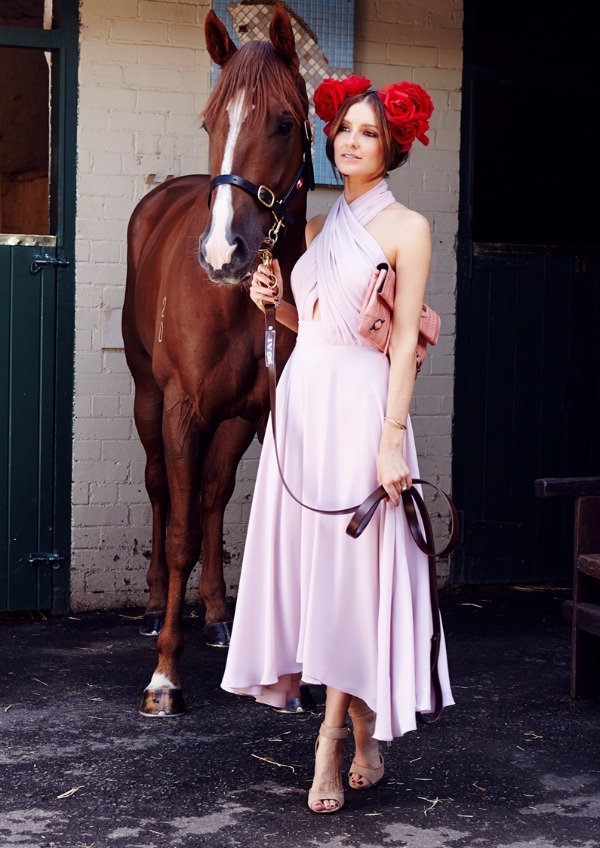 Kate Waterhouse was the ex Fashion Editor for The Sun-Herald from 2009 to 2013. Today she continues to contribute her weekly personality interviews on Date with Kate column in The Sun-Herald. She has interviewed Cameron Diaz, Eva Longoria, Kim Kardashian, Miranda Kerr, Elle Macpherson and Dita Von Teese in the past.
Kate started KateWaterhouse.com last year after leaving her full time job. This year Kate wants to get more involved with one-to-one interaction with her readers. She enjoys her flexible time with her daughter.
Her favourite social media platform is Instagram because of it is so visual.
Amanda Shadforth
Oracle Fox | Instagram | Twitter | Facebook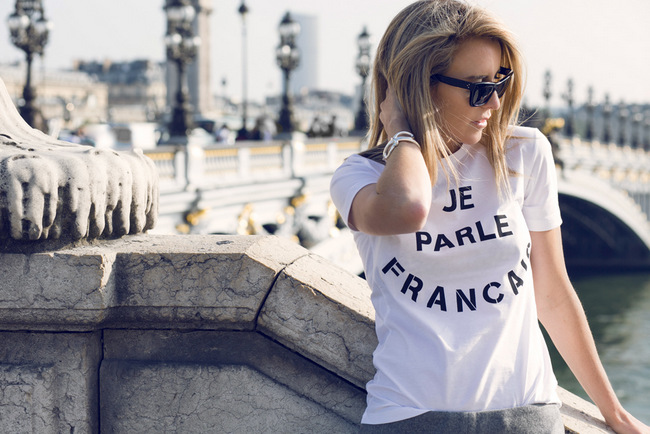 Amanda Shadforth develops her own eclectic style from an early age, becoming an award winning artist and creative visionary. Oracle Fox came to existence in August 2010 and Amanda has become one of the world's most respected trend forecasters and an iconic industry influencer.
She develops her own content, photography and digital editorial portfolio. She also arms herself with the Canon 5D Mk III and uses the 50mm, a wide angle and 400mm lens. She also owns a Canon G1X camera which she decides not to lug around her DSLR. 70% of her Instagram photos are taken with her iPhone.
Amanda first started her career as an Australian Contemporary Artist based in Queensland and this artistic streak in her is where she finds her inspiration for her work today.
She has an inspiring tip, I thought I share with you.  "Be authentic and believe in what you do. Express yourself and be honest".