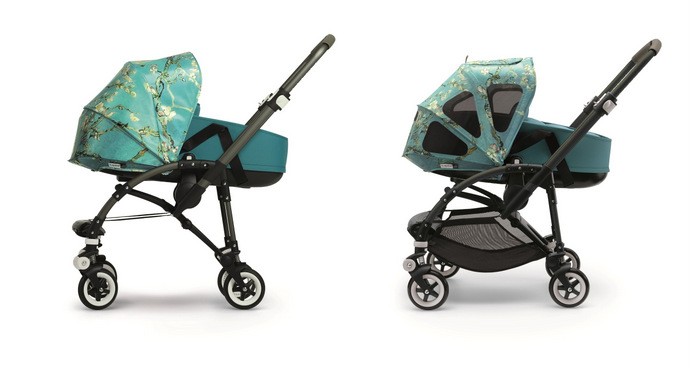 2015 marks the 125th anniversary of Vincent Van Gogh, one of the world's most influential and treasured artists. Far ahead of his time, he continues to be celebrated as a game changer – one who dared to dream, to play with persepctive, colour and deviating from still life styles popular during his time. In that regard, advisor to the board of the Van Gogh Museum and direct descent of the Van Gogh family, Willhem van Gogh, sought out another unexpected Dutch original to bring to life his iconic paintings; mobility stroller designer, Bugaboo.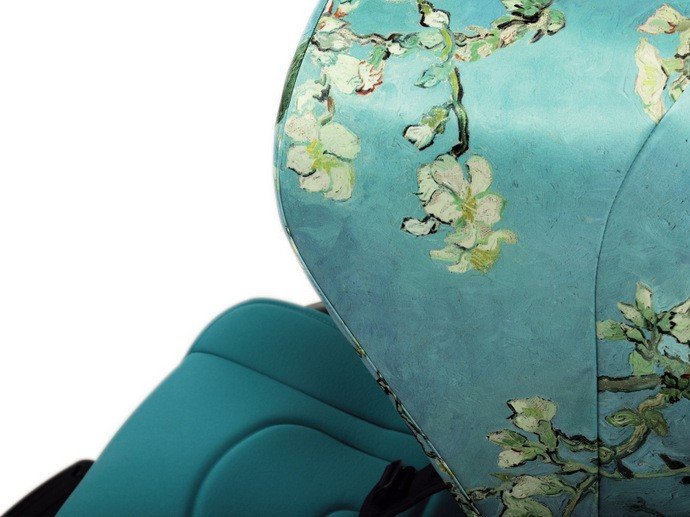 When the master moved to Paris in 1886, he became heavily influenced by Japanese imagery and impressionist art. The bold lines, cropped scene and colour contrasts in these Japanese prints inspired his experimentation with rhythmic brushstrokes in opposing colours to create a fluid yet dynamic effect. He created many blooming paintings during his time in Arles, Vincent where he immersed himself in the many different blossoming trees during its spring, but the one took the cake for Bugaboo was none other than the stunning Almond Blossom.
Besides the fact that it speaks to our modern-day aesthetic, it was a painting that held a deep meaning – one that was in line with Bugaboo. Vincent van Gogh made that painting for his nephew, Vincent Wilhem, as a symbol of new life and new beginnings. Continuing in its essence, Bugaboo gave the stroller matching green chassis and faux leather handle bars that echo the colour of the tree's branches, and petrol blue seat fabric and bassinet to reflect the clear blue sky.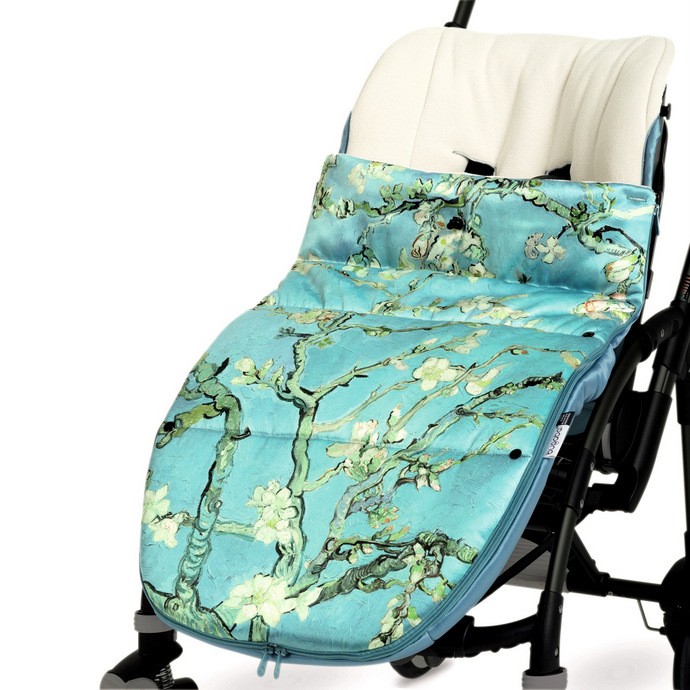 The Bugaboo + Van Gogh collection truly adds a touch of nature to the urban jungle, breathing a hint of spring and incredible comfort to your precious little one no matter where you take him. It is another exciting collaboration where the company has outdone themselves again – and with an estimate of 3,500 worldwide and only a limited 100 pieces in Singapore, it may sell out just like the highly sought after Andy Warhol collection.
The Bugaboo Bee + Van Gogh collection includes the Bugaboo Bee Complete Van Gogh, with chassis, seat and sun canopy at S$1,499. Matching accessories include the Bugaboo Bee Bassinet Tailoired Fabric Set Van Gogh at S$175, the Bugaboo Bee Footmuff Van Gogh at S$279 and the Bugaboo Bee Breezy Sun Canopy Van Gogh at S$190. It will be available in limited edition in Motherworks Great World City, #02-06, Tanglin Mall #03-11C, Marina Bay Sands #B1-58, 112 Katong #03-33 and their online store.
About the Writer
Jessica is a young lady of many obsessions. She gets herself into everything ranging from the latest in the monochrome fashion world (she only wears black, and sometimes, white) to convincing the masses that Community is the best TV series ever made.
Currently, she enjoys looking like Sailor Mercury had a baby with Wednesday Addams.