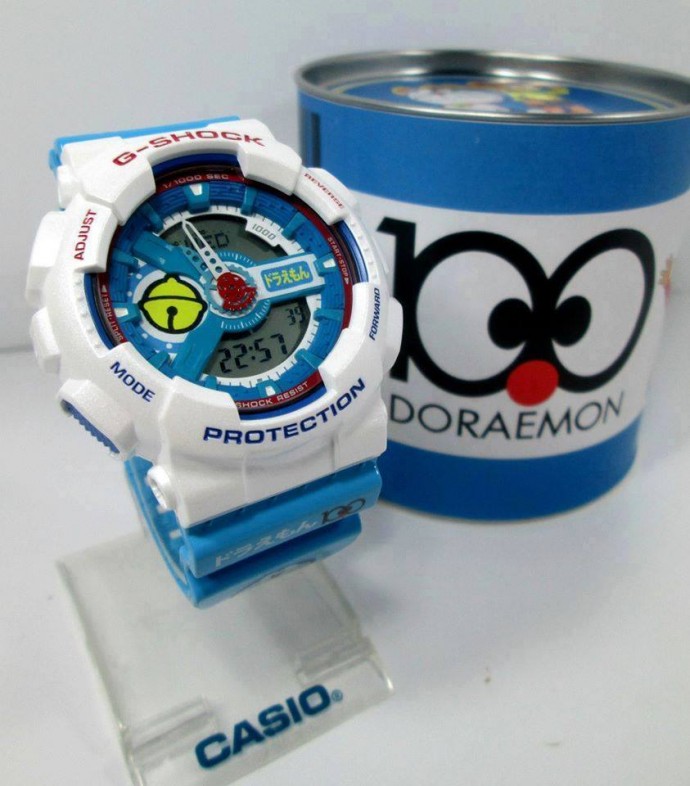 Recently the Doraemon G-SHOCK watch has been seen selling on online shops in Taiwan at NT$8,500 (approximately S$370). It is stated that this watch originates from Thailand. This Doraemon X G-SHOCK watch is not a genuine product authorised by Casio. So be aware of this before you make any purchase.
Here's the official statement by Casio:
Casio has released an official statement after circulation of fake G-SHOCK x Doraemon collaboration models in Southeast Asia by an unauthorized vendor caught their attention.
It has been confirmed by Casio Tokyo HQ that the watch is an unauthorised custom job and Casio was not involved in the design or product of that particular model. The warranty on counterfeit and/or customized G-SHOCK x Doraemon GA-110 models will be void due to modification, compromising the integrity of the impact and water resistant G-SHOCK.
Casio Singapore would like to caution its consumers against purchasing Casio products from unauthorized retailers, as well as online merchants.