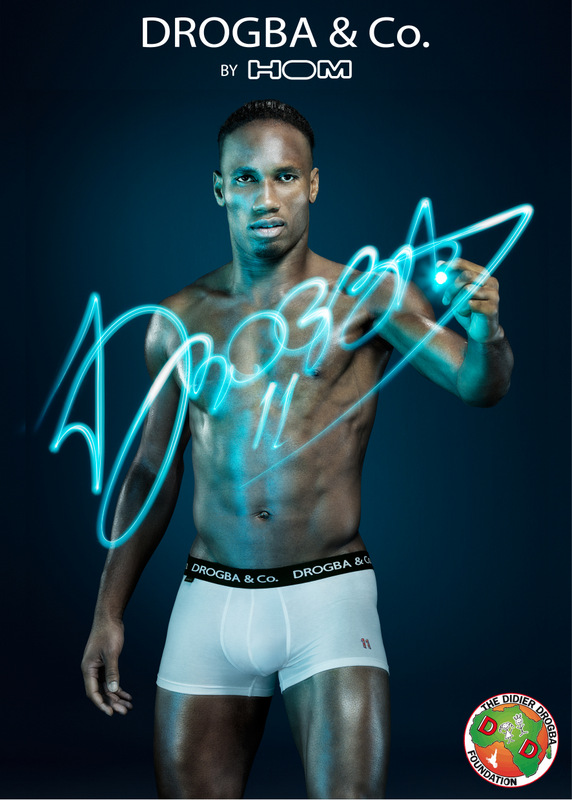 International footballer Didier Drogba has released his new collection Drogba & Co in collaboration with HOM. The 16-piece underwear and swimwear has been designed by Didier Drogba and Côte d'Ivoire couturier Elie Kuame.
Didier Drogba says of the partnership with HOM: "By producing my own line of underwear I'm able to achieve two goals; to design a fashionable men's underwear range, and to create a product that will directly support my charitable foundation – to aid in healthcare and education in the Ivory Coast."
Didier aims to give back to his home country through his commercial projects. Every 1 Euro from the sale of his collection will go to the Didier Drogba Foundation to provide healthcare and education in Côte d'Ivoire.
Visit www.hom.com/didier-dorba to check out the collection.