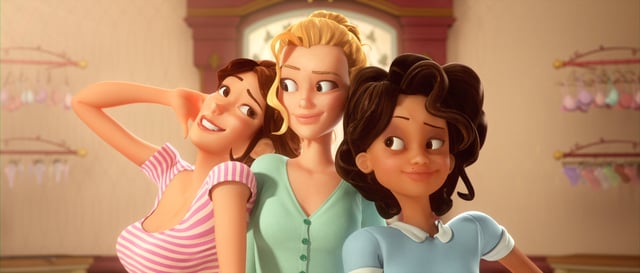 As much as I love watching the angels walk down the runway, I just can't seem to rock a good set of lingerie without feeling like I am wearing a torture device. Turns out, it may not be because of what it is, but more of how I have been sorely mistaken about my size, the way I am wearing it and how I have been treating these delicate fabrics. Triumph has gotten sick and tired of women complaining about their bad fits, and has started a campaign to help women all over the world, Find The One.
Find The One TV Campaign, where Hannah and her friends Find The One.
https://www.youtube.com/watch?v=vm5N6d-O0kk
When was the last time you went for a bra fitting? For me, I have pretty much skipped that process and just went straight to the counter with the size I was tagged with years ago. Turns out. Bad, bad idea.
You have to go for a fitting every six months at least. Our body changes so much. Whether is it because of our lifestyles, needs (sometimes we need a little push-up) or you have just succeeded losing that after holiday weight, it can greatly affect what your true bra size is.

Head over to a Triumph boutique and get the friendly staff to help you out. I did, and I was amazed. There was a lot more than just a quick measure of your chest size. There's the consideration of your body shape. There will be measurements of your chest area, waist and hip to determine if you have a sexy S curve, more top heavy or pear-shaped like me. No matter your shape or size, as long as you can pick out the right undergarment, you can look proportionate and in tip-top shape.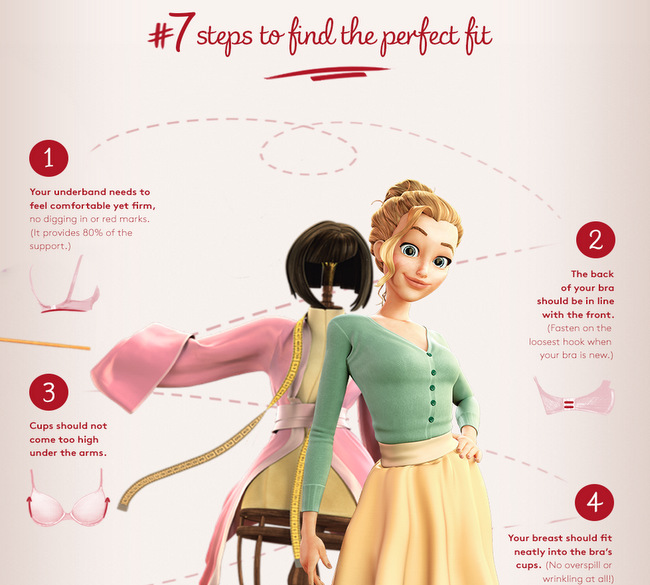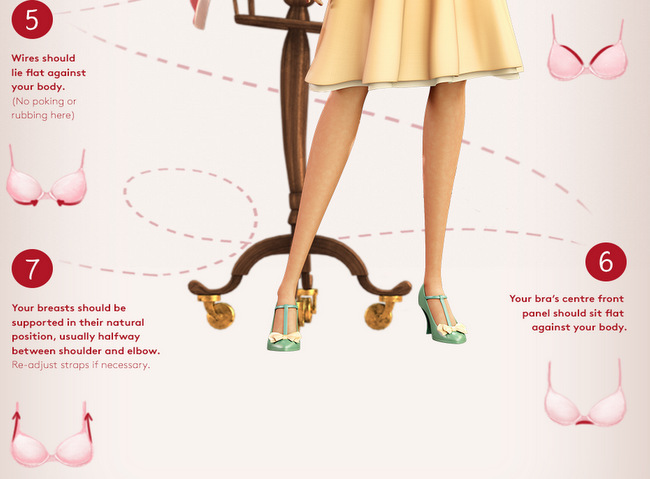 Turns out, I have been wearing the wrong size! And, I am not the most voluptuous. Oh, who am I kidding. I am the furthest from that word, and any push-up or wonder bra has left me feeling constricted and worse than any other style. I tried out Triumph's Cleavage on Demand, Soft Cushion and Aqua Enhancers, and all three have left me feeling comfortable and almost like I have just wearing a thin veil of fabric. I felt like I could wear this all day, everyday.
One thing to note, these cleavage enhancing bras do not over do it. It gives natural curves, and, particularly, the cleavage on demand was perfect. The low cut, accompanied by the sweet ribbon laces makes for a stunning undergarment and is perfect for those dinner nights with a low neck line. I felt confident.
At the end of the day, I learned a lot about my body shape and what my true size was. But, it was only after wearing my new undergarments for a couple of days that I realise, how different everything was. I did not come back with sore marks in the middle of my chest, getting an annoying pain from the clasp nor did I find myself adjusting it throughout the day. This might sound cliche, but I guess, I have indeed found the one.