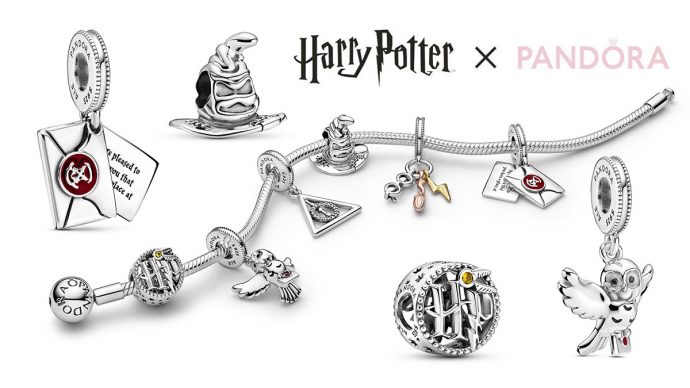 From Pandora's latest global collaboration with Warner Bros., Pandora is introducing six new Harry Potter-inspired charms. Launching mid-July, Pandora will expand the Harry Potter x Pandora collection with new jewellery inspired by iconic characters and symbols from the Harry Potter films.
The first Harry Potter x Pandora collection first launched in October 2019, and it was a huge success with fans. The charms comes with impeccable craftsmanship and characteristic attention to detail that will immediately bring a smirk to fans who sees it.

In the 2020 collection, you will enter the new wizard's journey starting off with Hogwarts Acceptance Letter (S$89), Hedwig Owl (S$89) & The Sorting Hat charms (S$69). The Harry Potter Acceptance dangle charm features the engraving "We are pleased to inform you that you have a place at Hogwarts School of Witchcraft and Wizardry." A must have for Potterheads.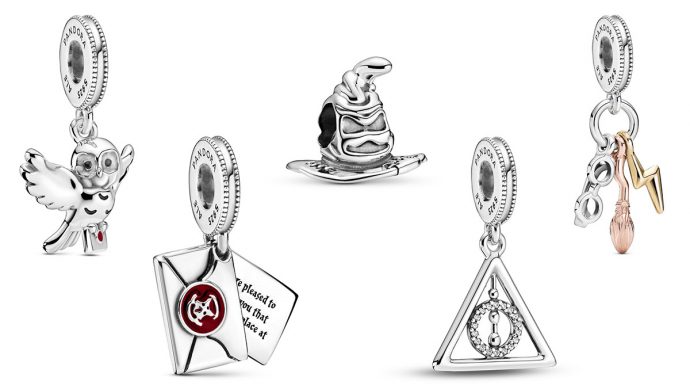 The Deathly Hallows symbol (S$89), Nimbus 2000 broomstick, round glasses and lightning bolt scar (S$99) are also features in the collection. All these are all hand-finished sterling silver charms that makes it even precious to keep.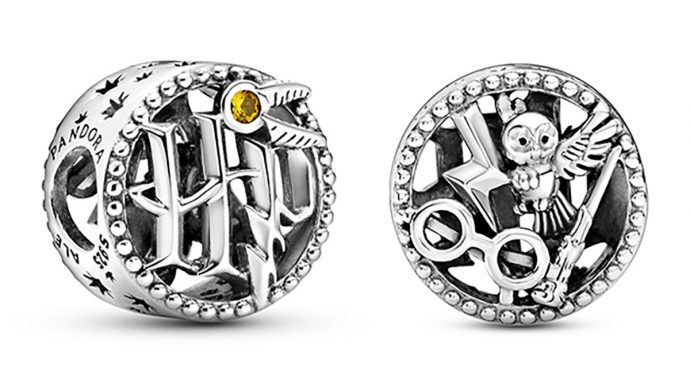 Our favourite goes to the Openwork Harry Potter Icons Charm (S$89). This 3D openwork charm features the instantly recognizable H and P lettering with the lightning bolt incorporated into the letter P, as well as the Golden Snitch represented by a brilliant-cut honey coloured crystal. The back of the charm also includes other spellbinding symbols of everyone's favourite wizard. The lightning bolt, glasses, Hedwig the owl and magic wand are all trademarks of Harry.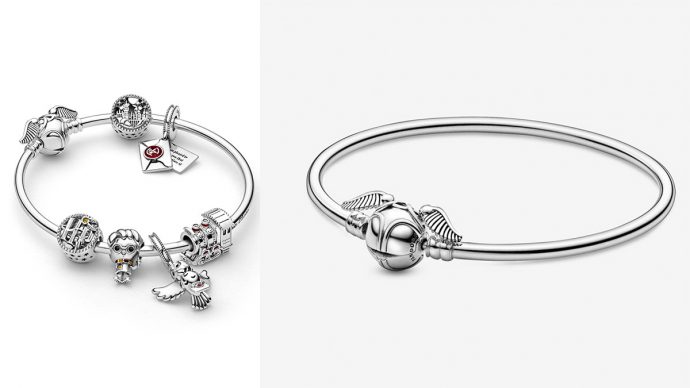 To bundle them up, you will need to add in the Golden Snitch Clasp Bangle (S$159) to complete the ultimate Potterhead look. The 2019 collection are still available at Pandora for your mix & match to tell your Harry Potter stories too. The charms price ranged from S$69 to S$149. Find out more at https://sg.pandora.net/en/jewellery/harry-potter-collection/.