Beautifully christened "The Glitter Plan", Juicy Couture founders Nash-Taylor and Skaist-Levy took their brand to A-list celebrity status – thanks to sending their famed valour tracksuits to the likes of Madonna, Britney Spears and, of course, Paris Hilton. Since then, the brand grew an L.A. socialite personality and was sought after by those alike, powering the expansion of their clothing line to include kids, accessories and shoes.
This Spring, we saw Juicy Couture in a stunning new light as the beautiful Edita Vilkeviciute travels through the desert road towards a glistening cerulean pool, expressing her very own couture oasis. Continuing in its cinematic-theme, Juicy will be following prolific style settlers, singers, models and DJs from around the world as they document their personal "oasis" with their new Spring 2015 collection; Juicy Couture Unboxed.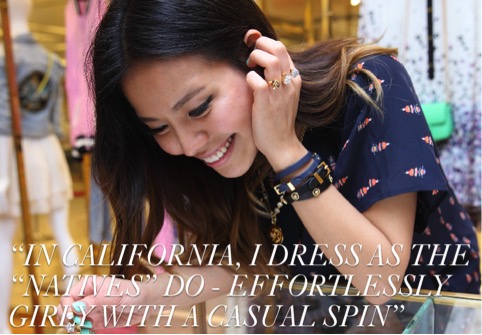 The campaign will include partnerships with Atlanta De Cadenet (U.S.), Leah Ho (Taiwan), Julia Sarr Jamois (United Kingdom), Calandra (China), Tamta (Greece), Zelia Zhong (Hong Kong), Sofia Graniello (Qatar), Vivien Ong (Singapore), Kryz Uy (Philippines), Zahra Lyla (United Arab Emirates) and Joumana Soufi (Kuwait).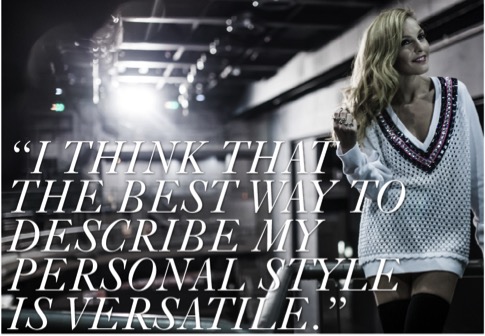 Greece's influencer, Tamta was ecstatic with her package and adds that: "Now Juicy has evolved in terms of design, offering many fashionable choices that allow me to experience with my personal style!" It is a fun and carefree campaign, where each influencer will be representing their own distinct styles and showcase their effortlessly cool fashion sensibility on the JuicyCouture.com blog, across social media and, even, video. Ultimately, new and existing followers will be able to connect with the brand through their favourite global influencer, and be inspired to find their perfect "couture oasis" in their everyday surroundings.
Check out the programme on JuicyCouture.com and join the conversation on Instagram, Twitter and Facebook with @JuicyCouture using #JuicyCoutureUnboxed, #CoutureOasis and #FindYourOasis.
About the Writer
Jessica is a young lady of many obsessions. She gets herself into everything ranging from the latest in the monochrome fashion world (she only wears black, and sometimes, white) to convincing the masses that Community is the best TV series ever made.
Currently, she enjoys looking like Sailor Mercury had a baby with Wednesday Addams.