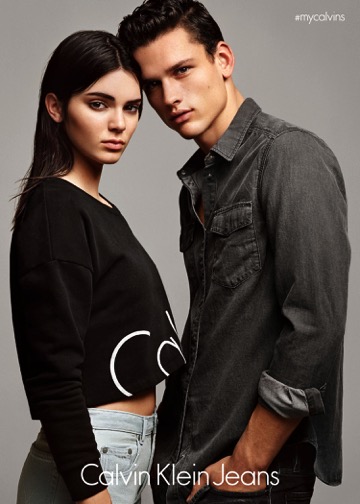 Kendall Jenner has broken out of her sisters' shadows, and made her name known as the new breakout star on the runway in 2014. Now, she fronts Calvin Klein's new limited edition #mycalvins denim series, alongside male model Simon Nessman, under the creative direction of renowned fashion photographer Alasdair McLellan and stylist Melanie Ward.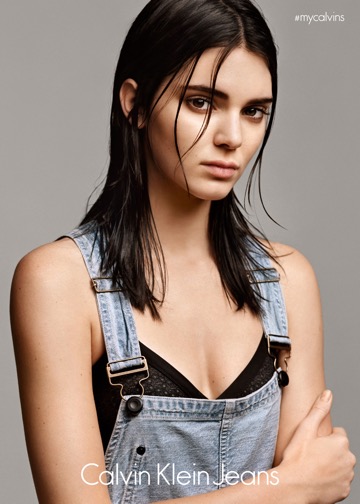 Kendall's powerful fan base and global reach was not the only reason Calvin Klein choose her – her edgy and modern beauty combines with her youthful spirit gave her the leading role in this new limited edition series. In fact, having grown up wearing the brand and seeing the iconic advertising in magazines and billboards featuring some of the world's top supermodels, it was a dream come true for her and many of her fans.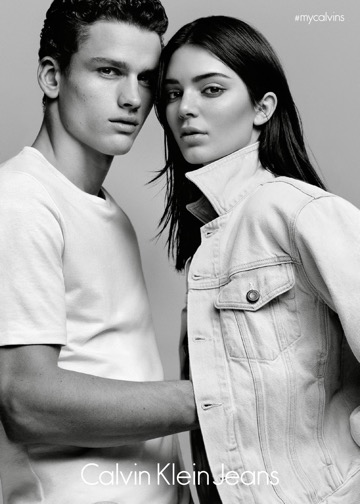 From the public's point of view, Kendall has truly come into her own, and we can all agree that she is the new it model of the moment – and, one of the forerunners of what Vogue dubbed as the "Instagirl Era". True to that, the new collection was inspired by the successful #mycalvins social media campaign, in which Kendall, and many other prolific models, musicians, athletes and influencers participated in, by talking selfies of themselves wearing the brand with the hashtag #mycalvins.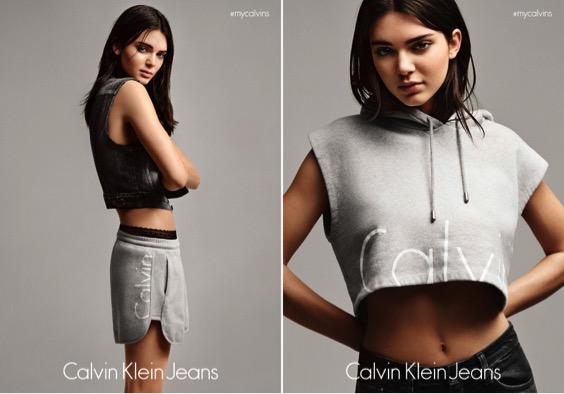 Designed by Calvin Klein Jeans' Global Creative Director, Kevin Carrigan, #mycalvins is an expression of the athletic trend that's popular in the urban street fashion scene right now. It takes on a different approach to its ever-prominent "Calvin" logo, and appears as a cropped, modernistic design on an assortment of unisex tees and tops. As usual, the brand takes on a more monochromatic colour palette, making it an easy mix-and-match with denim for an elevated street style in comfort – perfect essentials for an active, youthful lifestyle like Kendall's.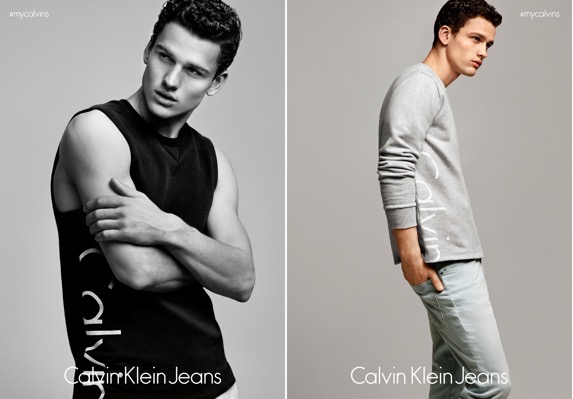 This full logo-driven men's and women's offerings, which consists of an extensive selection of tees, jeans, denim shorts, jackets, jogger sweatpants, unisex backpacks and hats, in baby blue, washed black and white rinses, will make its exclusive debut at the Calvin Klein Jeans Paragon store on the 1st May 2015.
About the Writer
Jessica is a young lady of many obsessions. She gets herself into everything ranging from the latest in the monochrome fashion world (she only wears black, and sometimes, white) to convincing the masses that Community is the best TV series ever made.
Currently, she enjoys looking like Sailor Mercury had a baby with Wednesday Addams.