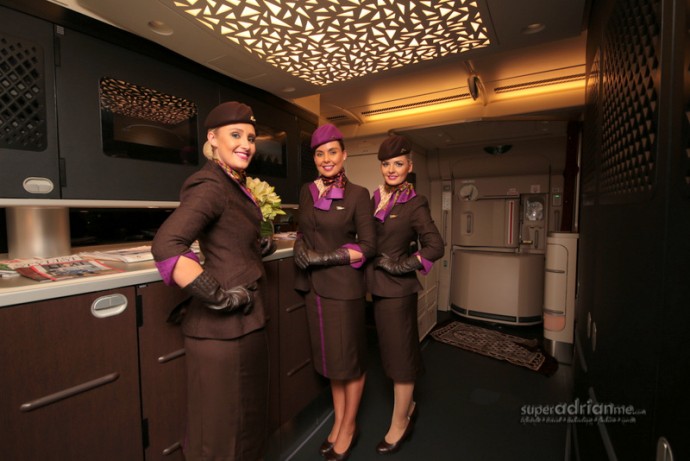 When Etihad Airways first announced they were going to revamp their cabin and ground crew uniforms, there were speculations about what they would look. One of which was that the uniforms will bear the livery of the new Airbus A380 and Boeing 787-9 aircraft that the Emirati airline unveiled to global media on 18 December 2014 at the Etihad Engineering Hangar within Abu Dhabi International Airport.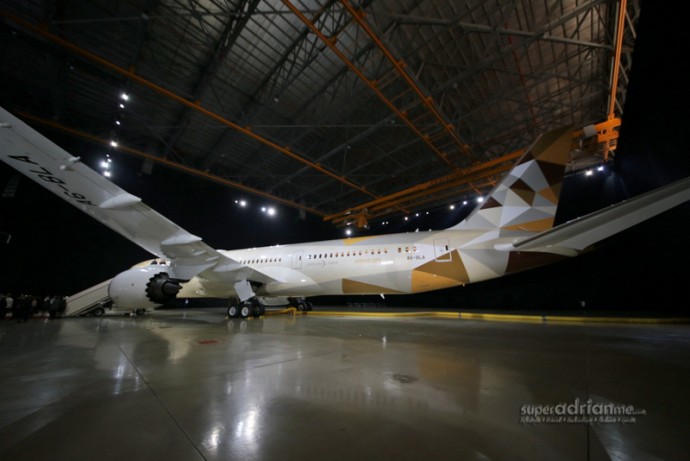 Don't get me wrong. The two new aircrafts' livery look great. In fact, I prefer it a lot more to the existing one. It gives the airline a fresh new lease of life and the pret-a-porter uniforms created by Italian Haute Couturier Ettore Bilotta compliments the airline's new look. Just that the colourway on fabric may just be too contrasting and a headache to look at over long hours.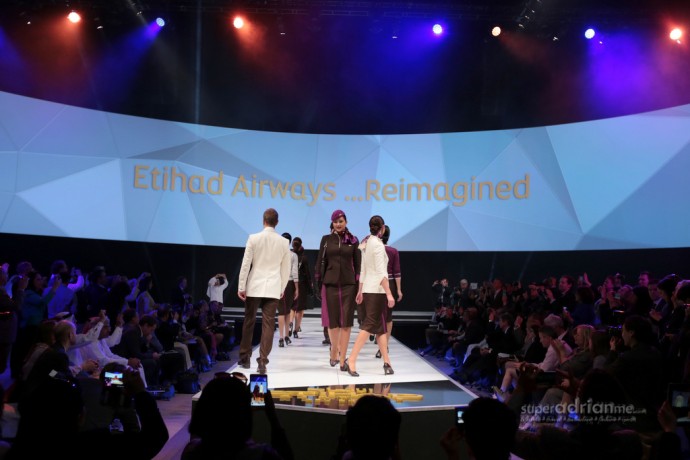 Chic, elegant, classic and yet functional, the new uniforms will make its debut to the public from 27 December 2014. We had expected to get a preview of these new uniforms when we saw a fashion runway as part of the staging for the official unveiling ceremony for the two new aircraft. And what better way to showcase the new Etihad Airways uniform with the airline's own staff members.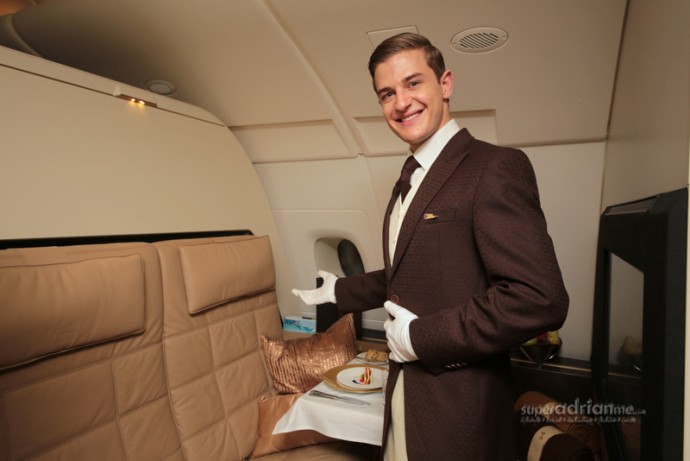 To compliment the new cabin products, Etihad Airways introduced the ultra luxurious Residence on board its Airbus A380 unveiled in May this year. Read about that here. The Residence features a living room and separate bed room as well as a personal toilet and shower room. Guests flying in The Residence will be attended to by two butlers trained at the Savoy Academy in UK.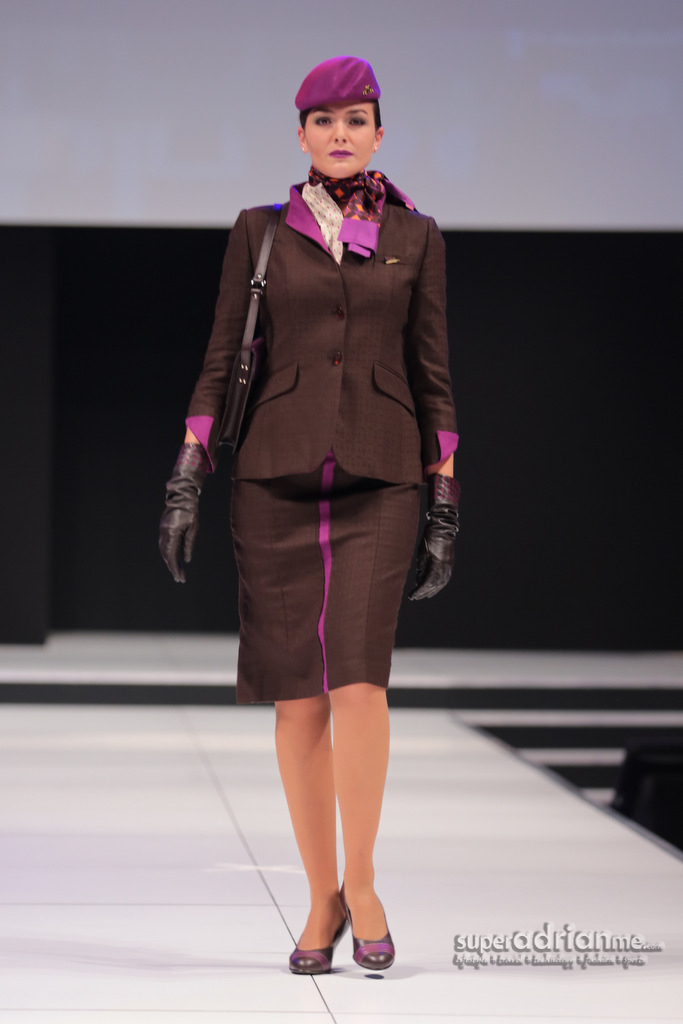 The new uniforms cleverly merges dramatic elements of old world haute couture from 1960 Paris and Rome, with the more contemporary fashion evident on the runways of London, New York, Milan and Tokyo. The uniforms are made from 100 per cent Italian wool. They feature an intricate jacquard design and were made in various locations Italy, Shanghai, Tunis and Bucharest by a dedicated team of approximately 400 staff. Around 30 per cent of the outfits were handmade or hand-stitched.
Female cabin crew, ground and lounge teams will wear a skirt suit, accessorised with fitted glove , belt, a retro hat and scarf. The bold fiery make-up and lipstick tones used previously will be replaced with MAC's calmer shades which are currently de rigueur and perfectly complement the earthy colours of the uniforms.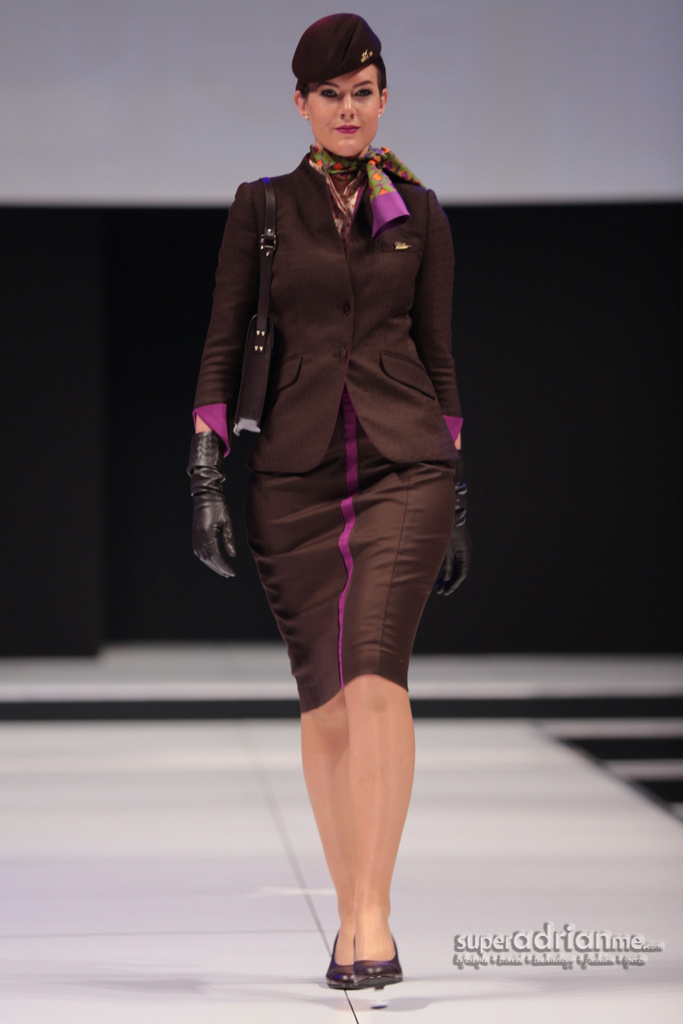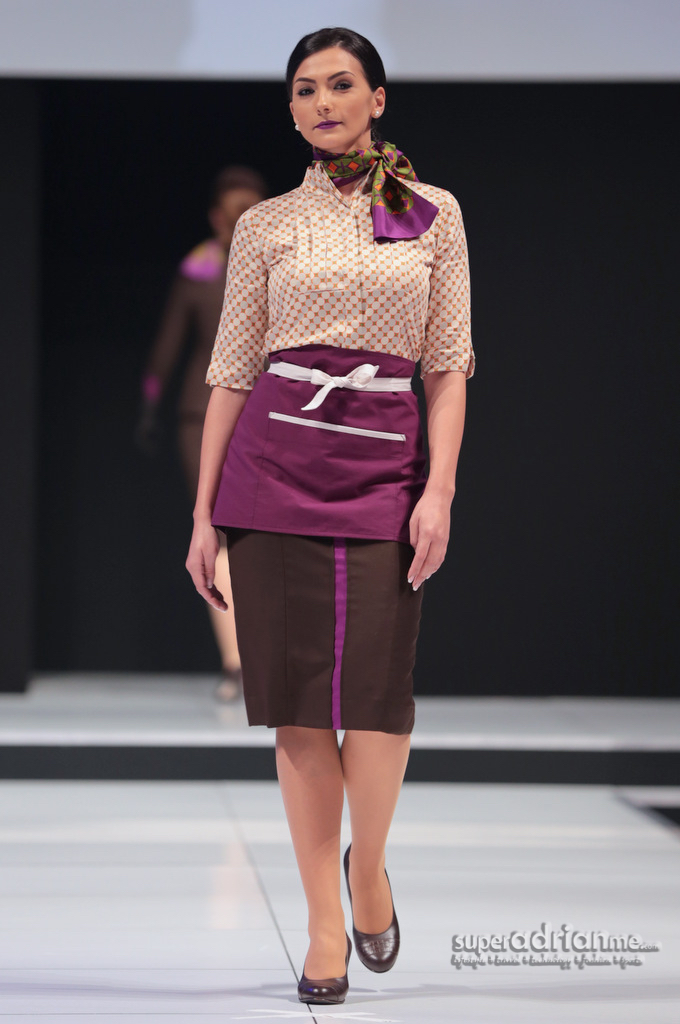 Male Cabin crew will wear a three-piece suit, while male ground crew will wear a two-piece suit. Belts and gloves will also be provided to crew members. Male lounge agents will wear new Food & Beverage uniforms in line with those worn by the onboard Food & Beverage Managers.
Check out our photos of the timeless sophistication, glamour and elegance.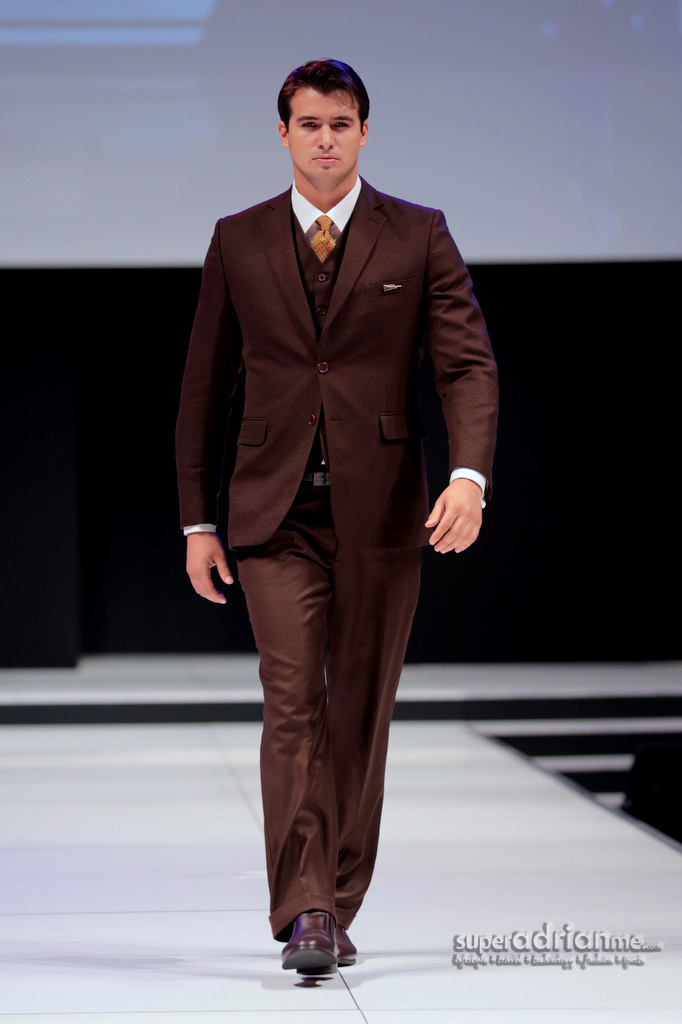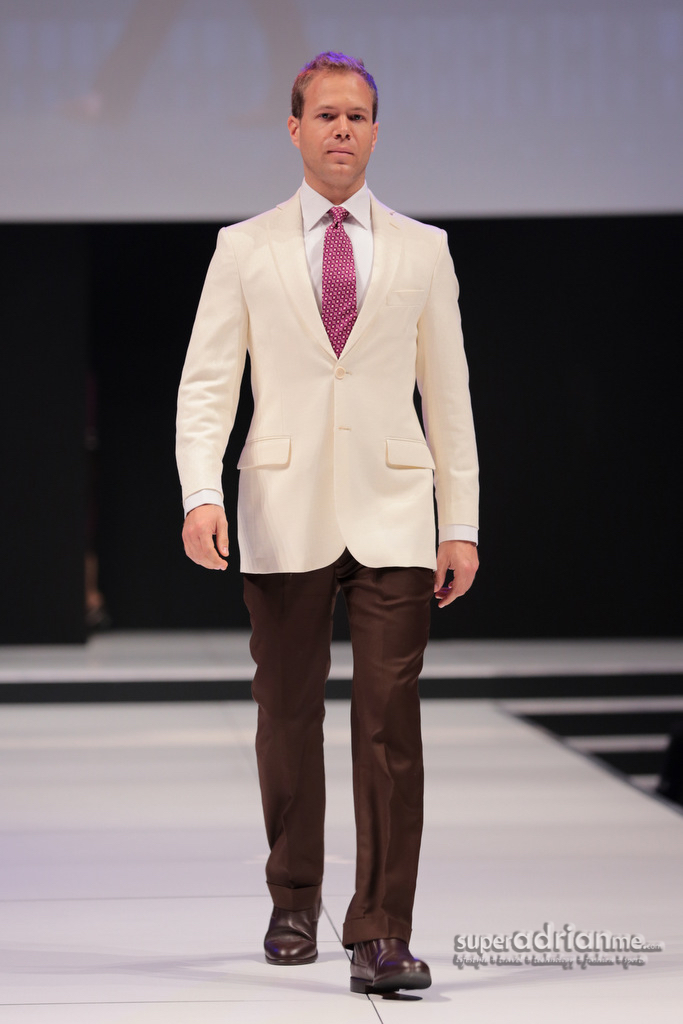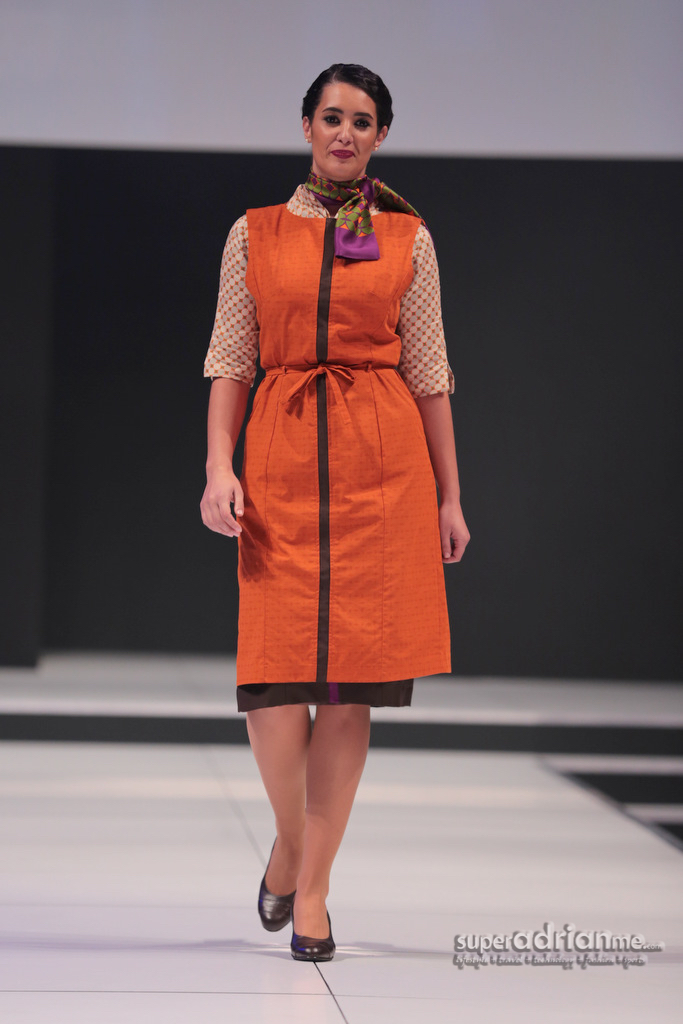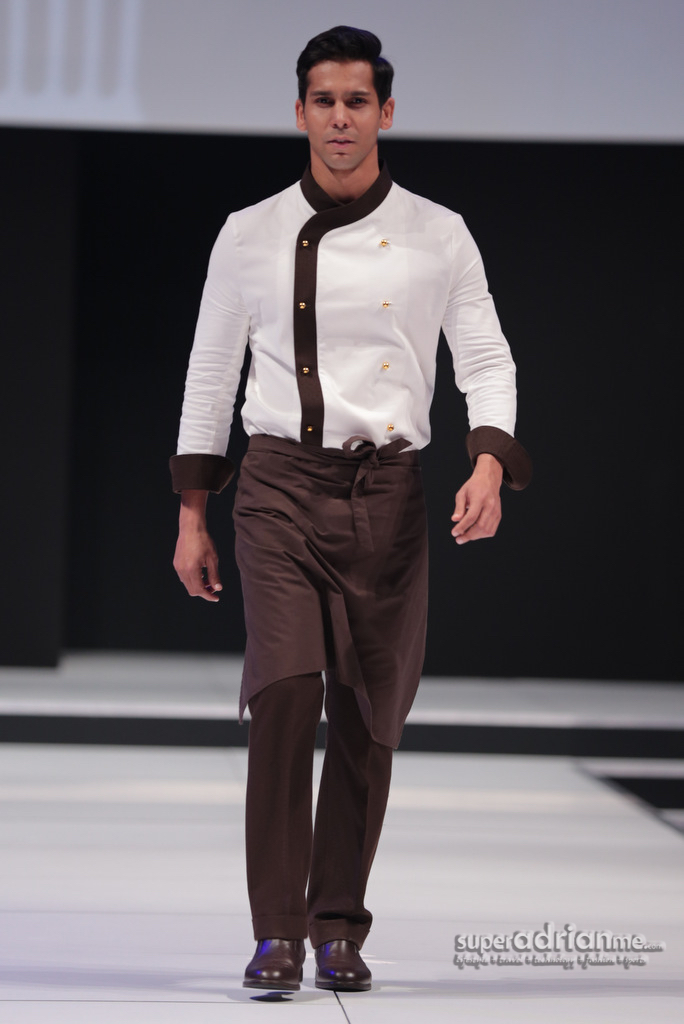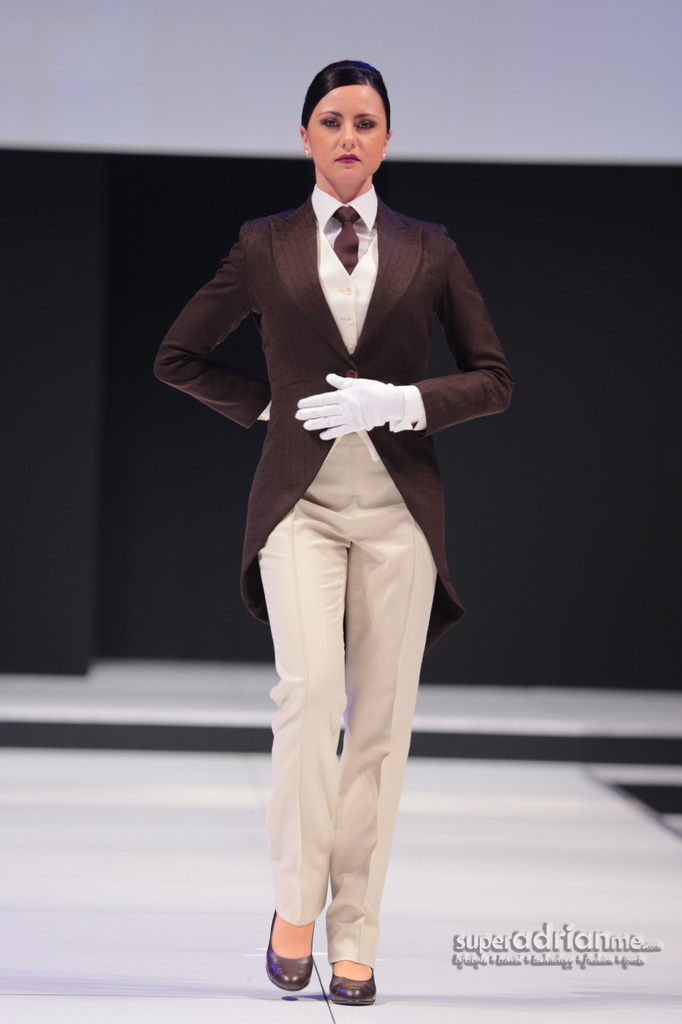 For more photos that we shot at the fashion presentation in Abu Dhabi, check them on our Flickr account below. You would also be able to view the new uniforms for airport and lounge teams besides the crew on board Etihad Airways flights.