The Monetary Authority of Singapore strongly encourages the public to give e-hong baos or reuse notes for the coming Chinese New Year to support the environment and reduce queues at bank branches. Six banks including DBS, OCBC, UOB, Standard Chartered, Maybank and Citibank will implement an online reservation system to facilitate the exchange.
You can get new and good-as-new notes at all DBS and POSB Branches or the bank's new notes ATMs and self-service touchpoints from 11 January 2022. You are encouraged to consider using old notes where possible or to obtain recycled notes from the bank's network of over 1,200 regular cash machines that are available round-the-clock.
Make online reservations from 4 or 10 January 2022 to book a slot so that you can visit a branch for these services during dedicated new notes collection hours (one hour before and after branch operating hours) on your preferred date from your preferred location. New notes withdrawal and exchange services without pre booking are restricted to customers aged 60 and above as well as customers with disabilities.
| | | |
| --- | --- | --- |
| | Booking period | Collection period |
| Window #1 | 4 Jan – 9 Jan | 11 Jan – 19 Jan |
| Window #2 | 10 Jan – 17 Jan | 20 Jan – 28 Jan |
64 ATMs will be disbursing new and good-as-new notes across 45 locations islandwide. This includes 30 POSB new notes pop-up ATMs. DBS and POSB will be converting 34 existing ATMs across select self-service and financial planning branches into dedicated self-service touchpoints for disbursing new and good-as-new notes. All 64 machines will be operational for 21 days to better cater to alleviate possible crowding and anticipated strong demand. It will be available from 10 am to 10 pm daily from 11 to 30 January 2022 and 10 am to 1 pm on 31 January 2022. Each customer is limited to a maximum of three withdrawals throughout this period.
Notes are available in sums of S$100, S$300, S$500 or S$600.
| | |
| --- | --- |
| S$100 | S$2 x 50 |
| S$300 | S$10 X 30 |
| S$500 | S$50 X 10 |
| S$600 | S$10 X 20 + S$50 X 8 |
Visit the new notes ATM map locator to locate your nearest ATM and self-service touchpoints.
Updates on estimated queue times at each location will be provided.
MAS issues approximately 100 million pieces of new notes annually for CNY and other festive periods. A large proportion of the new notes issued, in particular the $2 notes, are returned by members of the public after CNY and subsequently destroyed as it far exceeds normal circulation demand. The carbon emissions from the production, transportation, and destruction of such new notes each year is highly wasteful, unnecessary, and impacts the environment negatively.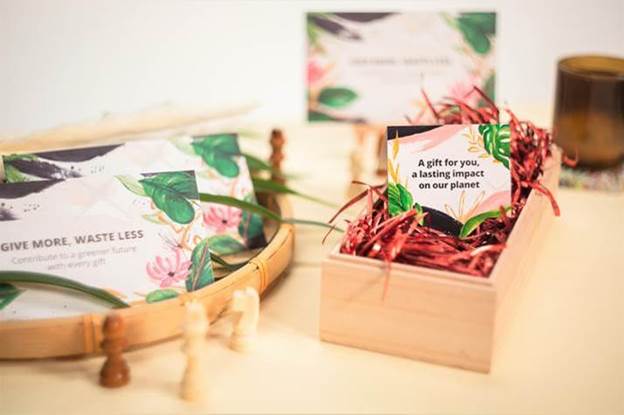 And if you prefer to go green and celebrate Chinese New Year sustainably, opt for the DBS QR Gift (QR Hongbao) or DBS eGift (eHongbao). These digital gifting options are hosted on DBS PayLah! and save time and hassle of obtaining new and good-as-new notes at branches or ATMs.
You can obtain DBS QR Gift cards with the click-and-order service from now till 16 January 2022. The cards will be mailed to you for free. There are three different designs. Two are specially designed for the Chinese New Year festivities, and one generic design that is suitable for all occasions including weddings and birthdays.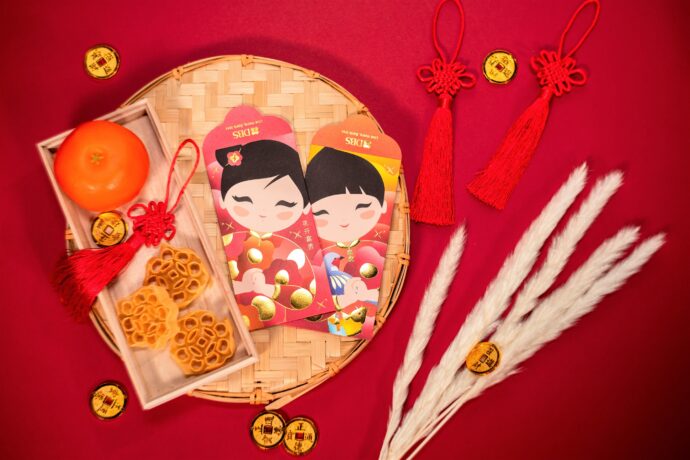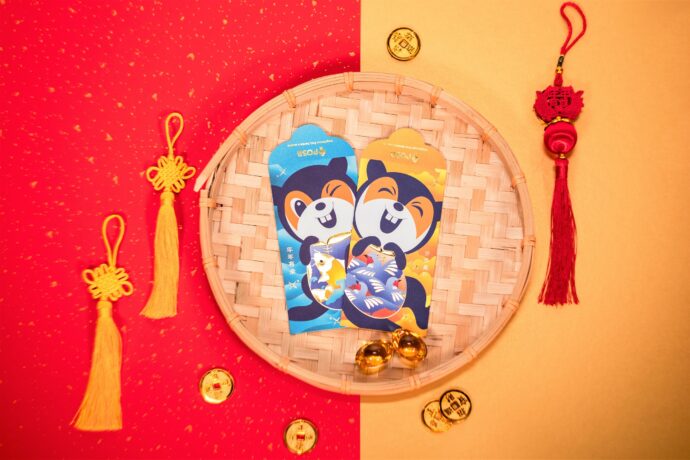 This year's red packet design was inspired by the thinking that sustainability equates to prosperity – from food to energy to livelihoods, everything that keeps us healthy and prosperous stems from nature. The design incorporates elements of the Land (flowers), Sky (birds) and Sea (fish); a reminder and representation of the need to conserve nature's precious resources, as we look forward to more prosperous years ahead. The interior of each red packet similarly features designs reflecting this theme, and can be upcycled into elegant origami or craft decorations. Customers can obtain these red packets at DBS/POSB branches or POSB new notes pop-up ATMs.