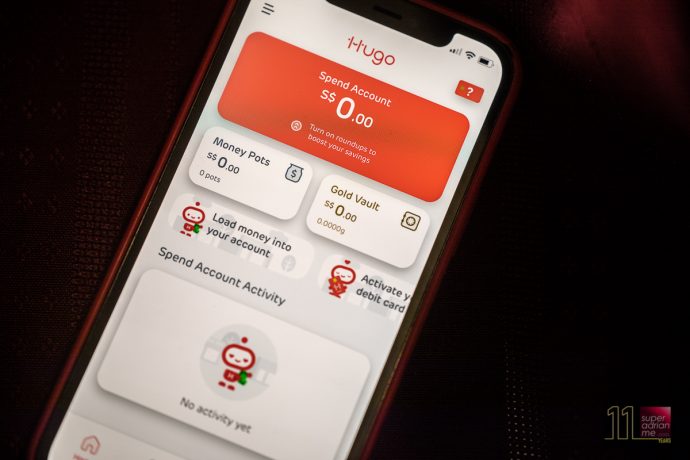 Hugo launches the Wealthcare app that helps you spend, save and invest starting with gold. Available on Apple App and Google Play stores, the app has four key features that work together so you can spend, save and invest all in one place.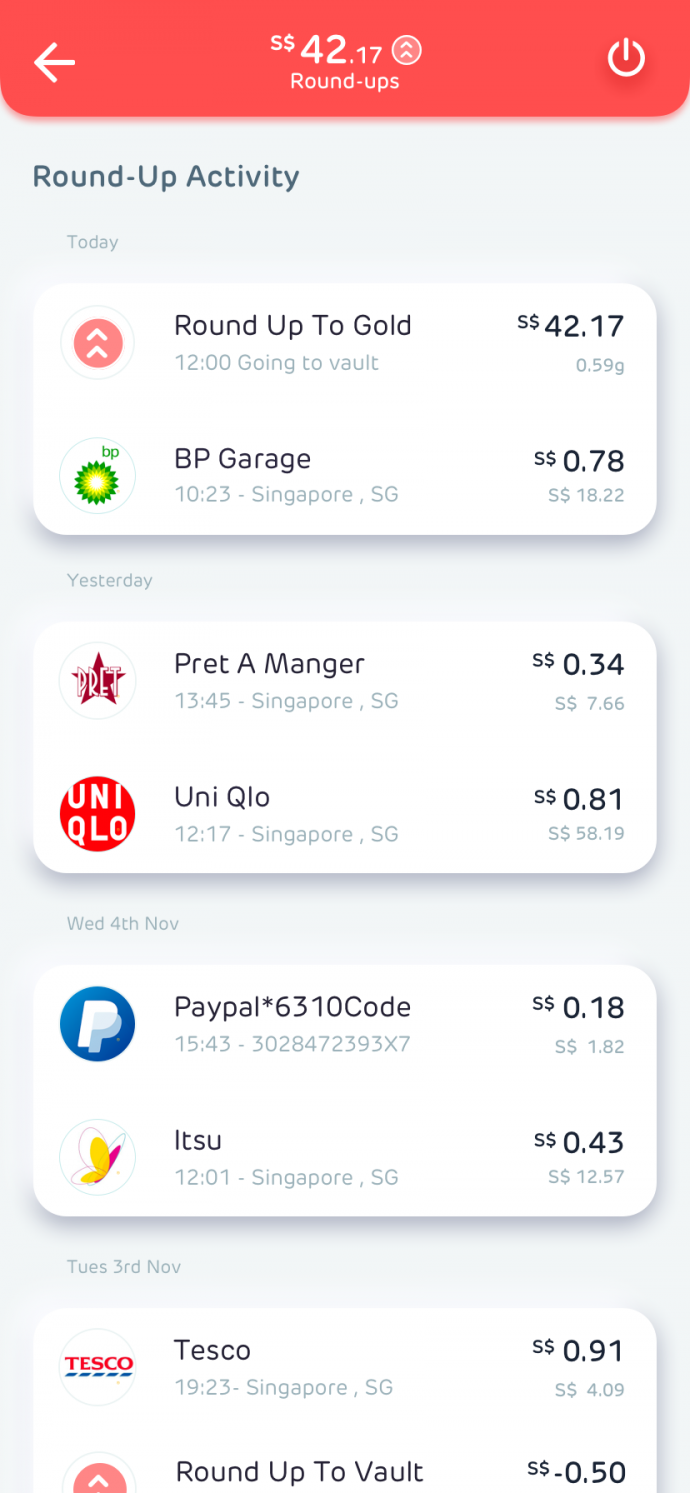 Saving could not be any simpler. How this works is through Roundups. Every transaction on the Hugo Platinum Visa Debit Card is rounded up to the nearest dollar. The difference is saved into Roundups. This weekly Roundup savings are then automatically invested into real physical gold via the Hugo Gold Vault.
Micro-investments, savings or insurance is not something that is new in Singapore. There are options such as Income's SNACK. It allows customers to purchase insurance based on daily activities such as transportation, groceries or buying food. Grab lets customers AutoInvest S$1, S$2 or S$5 every time you use your Grab Wallet. Customers can earn 1.18% per annum from the purchase of funds with no hidden fees and no lock-ins.
Signing Up For An Account
Download the app from Apple App or Google Play. Signup for an account after you download the app. Key in your details, take a selfie and scan both sides of your NRIC in the app to open an account. Each account is provided with an account number and a DBS Swift Code. Your Hugo account is safeguarded within DBS Bank. You can load money from any FAST-participating bank in Singapore to your account.
Hugo Platinum Visa Debit Card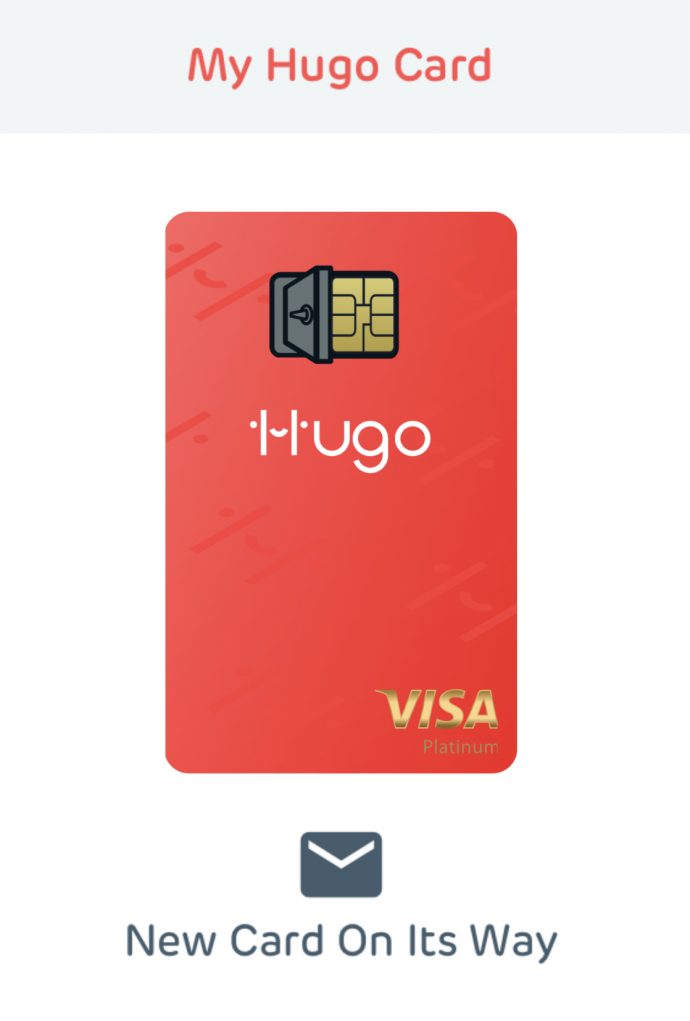 You can also order your own Hugo Platinum Visa Debit Card on the app. Load money into your account from any bank account in Singapore. You can then use your Hugo Card to make purchases from the account. The numberless Hugo Platinum Visa Debit Card is designed to reduce fraud risk and ensure safety of transactions. Securely access your card details and PIN within the app.
Gold Vault
This unique Gold Vault feature allows you to make gold part of your regular savings plan. Sell and buy gold for as low as S$0.01. Check live gold prices to make your trade decisions at your fingertips. There is a nominal 0.5% fee per transaction. To celebrate the launch, Hugo is offering 6 months free gold trading starting from 27 May 2021. Set a monthly schedule for the desired amount you wish to invest in gold consistently. The gold in the Hugo Gold Vault is physical gold allocated against your investments. They are stored in an accredited London Bullion Market Association vault and insured by Lloyds of London.
Money Pots
Create Money Pots and set timelines for each goal. Choose the amount you would want to save every month in each Money Pot. Save for your short-, medium- and long-term financial goals. Save for your next holiday and this will serve as a reminder to put aside funds for that. Or you could be saving a portion to pay your annual insurance policy. Whatever, it is, Money Pots help you visualise where you are at for each goal. Do note that at this moment, the Money Pots do not earn interest.
"We know that Money is the biggest cause of stress and Covid-19 has only reinforced how financially unprepared most of us are. We are excited to introduce Hugo at a time when financial wellbeing has become so relevant. The name Hugo is derived from the Mandarin word Hu (互) which means 'Mutual' and the English word Go which signifies 'Progress'. This spirit of mutual growth and prosperity is the driving force behind Hugo."

David Fergusson, Chief Executive Officer and Co-Founder of Hugo
Atlas Consolidated Pte. Ltd (UEN 201942617W) is the owner of the Hugo brand, an authorised card distributor and programme manager of Payrnet Pte. Ltd (UEN 201913150C), currently exempted by the Monetary Authority of Singapore pursuant to the Payment Services (Exemption for Specified Period) Regulations 2019, incorporated in Singapore whose registered address is 52 Craig Road, Singapore 089690.