NTUC Income launches FlexiTravel Hourly Insurance for day trips to Bintan, Batam and Malaysia. It is Singapore's first travel insurance that allows travellers to purchase travel insurance by the hour for short or impromptu regional trips by land or sea.

FlexiTravel Hourly Insurance charges a minimum of S$1.80 for six hours of protection, with the option to add on coverage at S$0.30 for every additional hour, capped at a maximum charge of S$3 per day.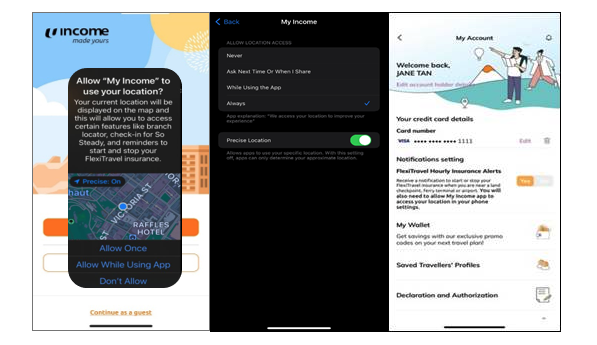 Activate and stop your FlexiTravel Hourly Insurance coverage on the 'My Income' mobile app. Its geolocation feature allows to app to push notifications to travellers and remind them to activate their insurance when it detects that they are departing Singapore as well as to terminate their plan upon arrival in Singapore. Travellers can also update their travel details manually on the app to terminate or extend their travel insurance plan accordingly without the need to turn on the geolocation feature.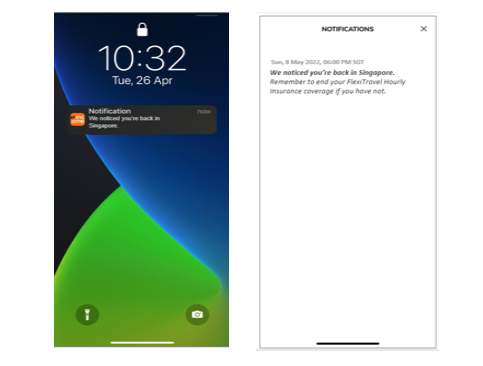 Policyholders who need to extend their trip while overseas can easily extend their coverage up to seven days via the mobile app.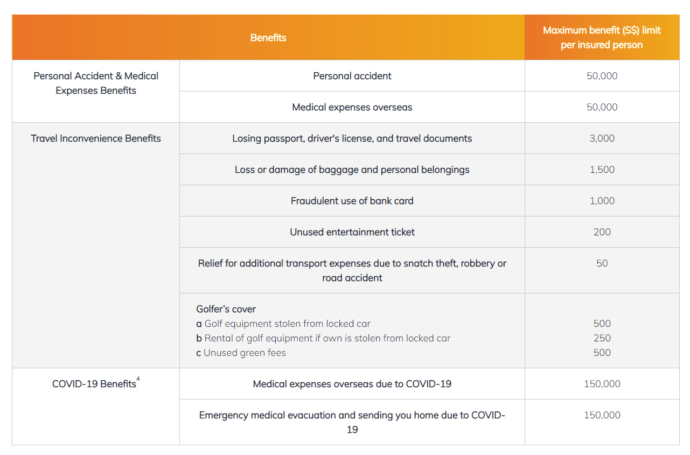 The benefits of FlexiTravel Hourly Insurance are specially designed to cover the common needs and concerns of short-term travellers to Bintan, Batam and Malaysia by land or sea.
Golfer's cover, including stolen golf equipment from locked car and subsequent rental of golf equipment
Reimbursement for unused entertainment ticket purchased for your trip
Loss of baggage and personal belongings due to robbery or snatch theft and fraudulent use of bank card while overseas
Relief for additional transport expenses due to snatch theft, robbery, or road accident
COVID-19 benefits such as medical expenses incurred overseas and emergency medical evacuation when required
The first 1,000 customers will enjoy free first-trip coverage from 27 April 2022 to 26 July 2022. Register via the mobile app and key in the promo code '1STTRIPONUS'.
Photos and Screen captures from NTUC Income.