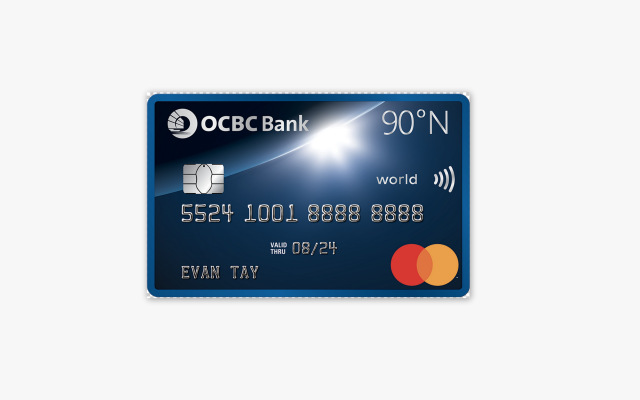 OCBC Bank has launched the OCBC 90°N Mastercard Credit Card. It aims to achieve S$1 billion in annual card billings within three years by enrolling 150,000 fresh graduates, young Professionals, management, executives and technicians (PMETs) and emerging affluent individuals (in their 30s and 40s with S$100,000 to S$200,000 in investible assets).
In the market today, there are three types of rewards for card usage.
Instant cash back which ranges from around 1.5% to 5% make up 60% of the total market share.
Earn Rewards Points for every dollar spent after which these points can be used to redeem dining and shopping privileges make up 31% of the market share.
Earn miles for flight ticket redemptions make up 9% of the total market share.
Earn Travel$ – Convert to Miles, Cashback or Rewards Points
The OCBC 90°N Mastercard Credit Card is a travel-themed credit card. Cardmembers have the flexibility to earn all three ways mentioned above.
Every Singapore dollar charged to the credit card will earn 1.2 Travel$ and for every dollar in overseas spend (in foreign currency), cardmembers will earn 2.1 Travel$. Miles earned from using the credit card will have no expiry.
MILES – One Travel$ converts into one KrisFlyer mile. Minimum block of just Redeem miles at a minimum block of 1,000 miles instead of the industry norm of 10,000 miles. No conversion fee to redeem miles.
CASHBACK – Opting for cashback lets you convert 1,000 Travel$ into cashback of S$10.
REWARDS POINTS – Convert 1,300 Travel$ into S$10 shopping vouchers from various partners.
OCBC 90°N Mastercard Credit Launch Promotion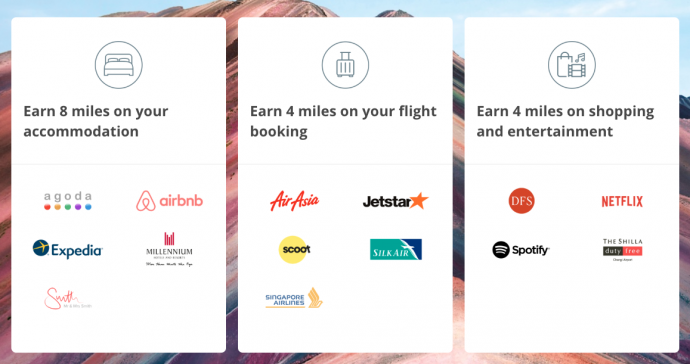 Only in the first six months of the card launch, cardmembers can earn eight miles per dollar spent when you book your accommodation with Agoda, Airbnb, Expedia, the Millennium Hotels & Resorts and travel club and curating service Mr. & Mrs Smith.
Cardmembers will also be able to earn four miles per dollar spent in foreign currency as well as booking flights with Singapore Airlines, SilkAir, Scoot, AirAsia & Jetstar Asia and also for duty free shopping including DFS and Shilla.
Charge Netflix and Spotify subscription fees to the card and earn four miles per dollar.
New OCBC cardmembers who have not earned an OCBC credit card in the last six months will receive a cashback of S$50 and 7,000 miles as well when they spend a minimum of S$5,000 in the first three months from the card approval date.
Existing OCBC cardmembers get 3,000 miles after spending a minimum of S$5,000 in the first three months from their card approval date.
Annual fee for the first year will be waived. Subsequently, cardmembers can earn 10,000 miles when they pay their annual of S$192.60 for principal card and S$96.30 for the supplementary card.
Apply here.