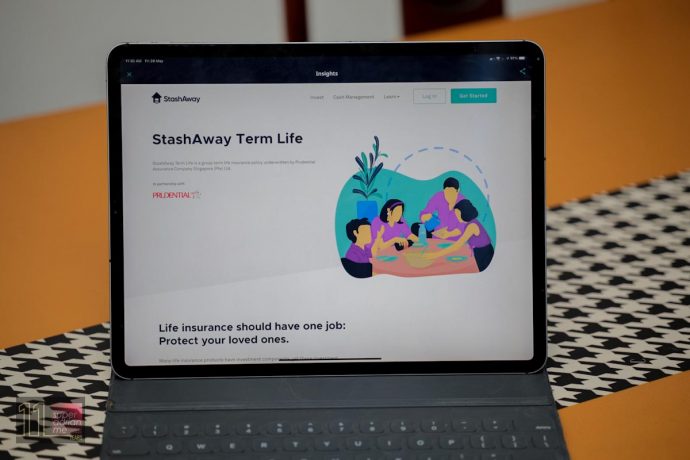 StashAway, a digital wealth manager that offers portfolios and management solution for both retail and accredited Singapore investors, has launched a yearly renewable term life insurance product. StashAway Term Life is a group term life insurance policy underwritten by Prudential Singapore.
The fully digital offering is available to Singapore residents on the StashAway app. No in-person medical check is required. Instead you only need to answer six health-related questions. You can get a personalised recommendation for how much coverage you need and then apply for coverage ranging from S$100,000 to S$500,000. The product provides coverage for death as well as total and permanent disability.
This product is suitable for those early in their careers or those looking to easily top-up any existing coverage they have individually or as part of their employee benefits. The policy can be renewed up until you turn 65 years old as long as you reside in Singapore.  Purchasing term life insurance and investing separately is often significantly more cost-effective than purchasing whole life insurance or an investment-linked policy.
"Although it's convenient to lump investments and cash into an insurance policy, the higher premiums for whole life insurance and ILPs aren't usually worth the extra cost. From a cost perspective, you're better off buying term insurance and investing your savings in a separate investment product, or as they say, 'Buy term and invest the rest'."

Amanda Ong, Country Manager of StashAway Singapore