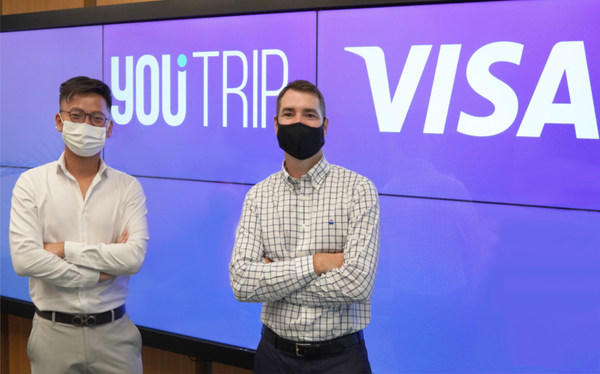 YouTrip has partnered Visa for six years to accelerate its expansion into the rest of Southeast Asia. It's expansion plans will start with Malaysia and Philippines in the next six to 12 months.
The multi-currency mobile wallet was launched in Singapore. A year ago, YouTrip made its first regional expansion to Thailand by partnering Kasikornbank. To date, there has been over one million downloads.
With rising disposable incomes and increased air connectivity, the region is part of Asia Pacific's projected US$541 million outbound tourism expenditure in 2030.
Consumers in Southeast Asia are also demonstrating a strong preference for digital payments, with close to 70 per cent expecting their usage of cashless payment methods to increase over the next 12 months. This is according to Visa's Consumer Payment Attitudes study that was conducted in August 2019 among 5,102 consumers across Southeast Asia
Malaysia and the Philippines have untapped potential with outbound travel expenditure expected to reach US$12.4 billion and US$12 billion respectively this year. These two countries are also two of the fastest growing Southeast Asian countries in mobile payment adoption.