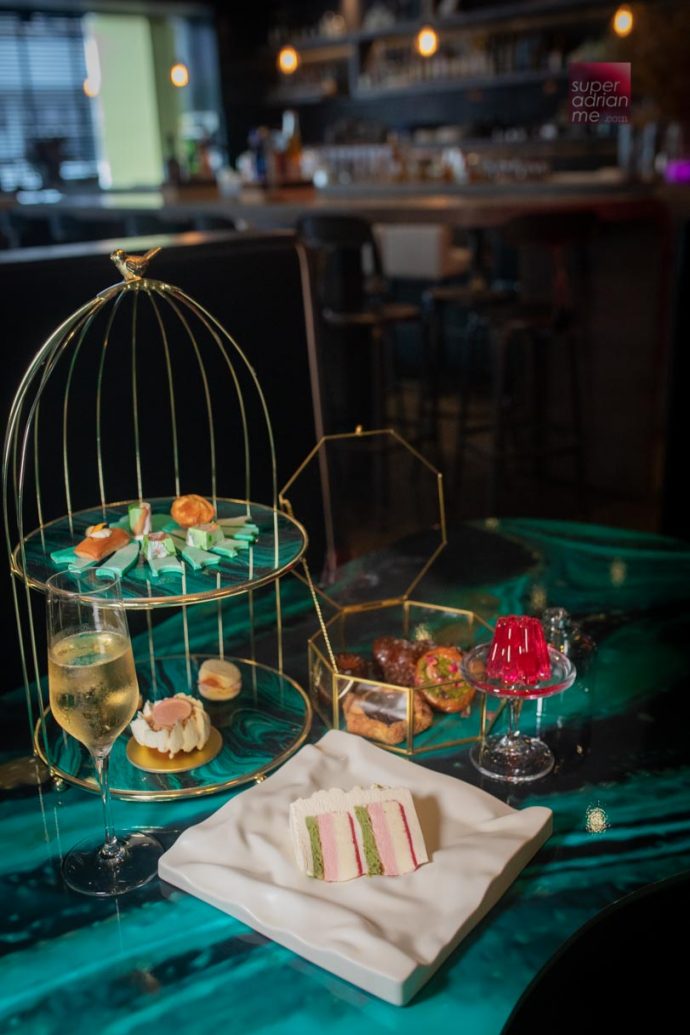 Spend an afternoon during the weekends with your friend or family at Janice Wong's 2am:dessertbar. Enjoy Janice's first high tea affair as she has hit the big screen representing Singapore with her part in Ottolenghi and the Cakes of Versailles. The feature film that was released on 25 September 2020.
The first edition of the new high tea series pays homage to Versailles and ends 1 November 2020. As limited sets are available each day, be sure to make sure you make reservations to avoid disappointment.
Janice has collaborated with chefs from the film, Sam Bompas and Harry Parr and Dinara Kasko as well as local chef, Mohamed Al-Matin who have all created exclusive items for the menu.
Highlights of the High Tea set include a Prosecco Raspberry Jelly from Bompas & Parr, Strawberry champagne cake from Dinara, a selection of baked items such as pistachio and rose escargot from Al-Matin and Janice's Chestnut Quince Cake with Lemon Curd, Chantilly and Chocolate Chestnut Mousse.
The High Tea set is priced at S$45 per person and you have the option to add a 375ml bottle of Laurent-Perrier Champagne for S$59. You can pair the high tea with a glass of Flower Power cocktail created with Gin, elderflower, rose and lychee for an additional S$20.