London, 16 June 2010 – In the evening, we headed to Aura in Mayfair, owned, in part, by airline mogul Tony Fernandes, events and motorsport entrepreneur Jonny Dodge and Supper Club owner Alberto Barbieri, for drinks to help us "alcoholics" relax.
AirAsia flight attendants welcomed us as we entered the "underground" club. Okay, it wasn't so underground but imagine walking down a flight of steps from the corner of  high rise building where a high class caviar shop exists into a dark basement entrance.
After a day of excitement at the Lord's Cricket Grounds and some free time before the party, I was all ready for a night of drinks and fun!
AirAsia also held a special British Grand Prix charity raffle to help raise money for Riders for Health, an organization that assists public health in developing countries through provision of transport. I parted with 10 pounds to support the cause.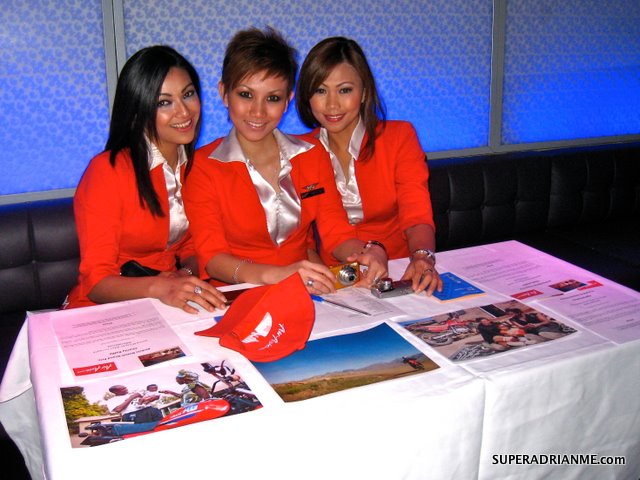 Amongst the guests at the party were ASEAN media, business associates of AirAsia and staff.
Aura's quite a nice chill place for drinks.  Somewhat reminds me of A971 CAFÉ and La Maison in Singapore.  Argh, I feel a pinch of homesickness already.  R&B music was the choice of music for the night of which I wasn't much a fan of. However, I was in good company.
We were served champagne (my favourite) by girls in scantily clad outfits.  Nice!  These scantily clad girls were not AirAsia Flight Attendants, who were also so prim and proper in their uniforms.  They sure have good bodies, look pretty and suited for the roles as champagne girls, if only they had stronger arms and not waste good champagne by spilling them over a few times.  But they sure fit the whole motor sports image – Think Race Queens.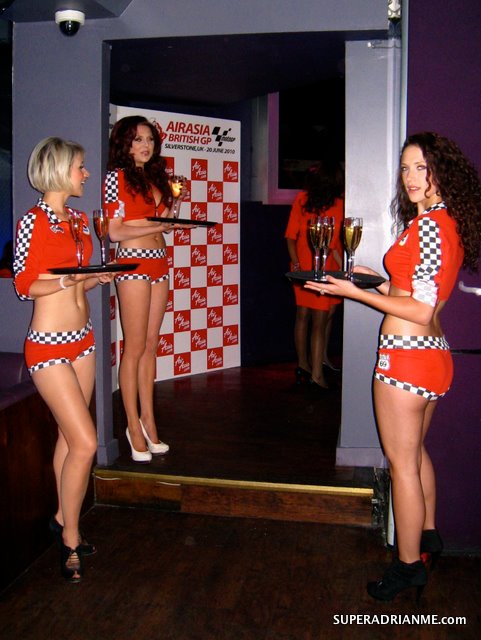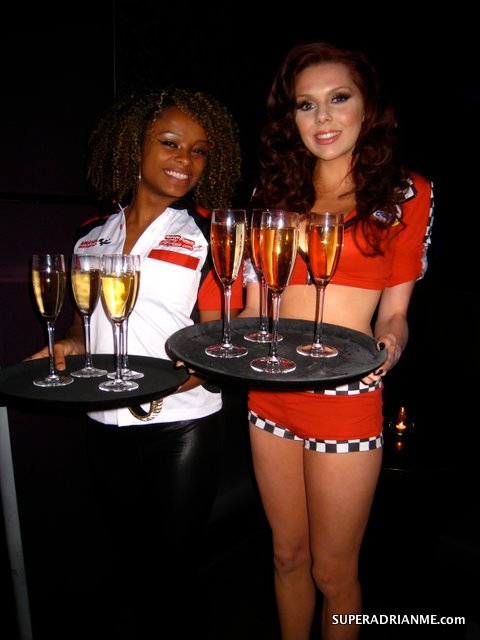 I was determined to have fun that night, so I engaged in conversations with the guests there.  Even though, the club was not full house I made myself at home and was busy entertaining people!!!  Our host ensured that we did not go hungry with servings of bar food. However, being a true alcoholic, I remained on a liquid diet and had a nibble of some extremely salty fish and chips.  My other media friends were not much of champagne guzzlers, but beer guzzlers.  Some didn't drink for concerns of getting too dehydrated.    In fact, they were more eager to head to a sports bar to catch the World Cup matches instead.
I recalled fellow Singaporean New Paper Motor Sports writer and blogger Cheryl Tay telling me a few times that night that I was high already.  Hmm…. She definitely hasn't seen me in my full element at a party yet!    I don't recall how many glasses I had that night.  Then again, who's counting.
I couldn't even recall taking this photo, compliments of Cheryl, who's posing on my left in the photo below.
The party was getting hot.  I was dancing madly with a department head from AirAsia, whom I am not naming for reasons of keeping her persona corporate, and having a great time.  We were not the only ones dancing like mad bitches!!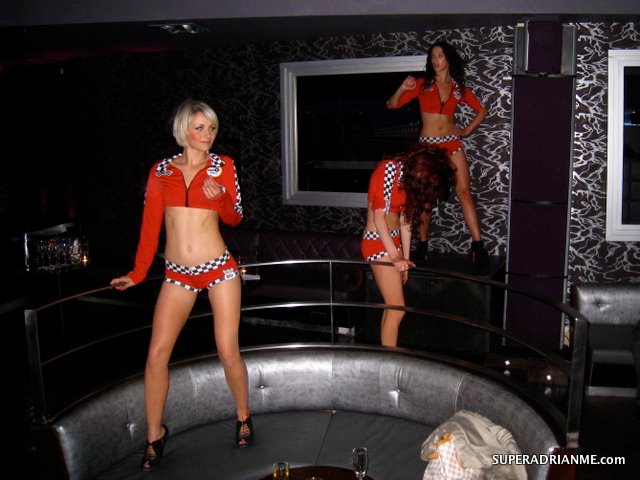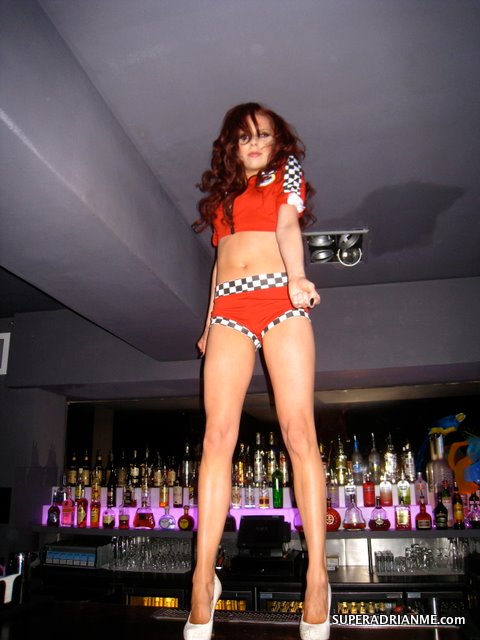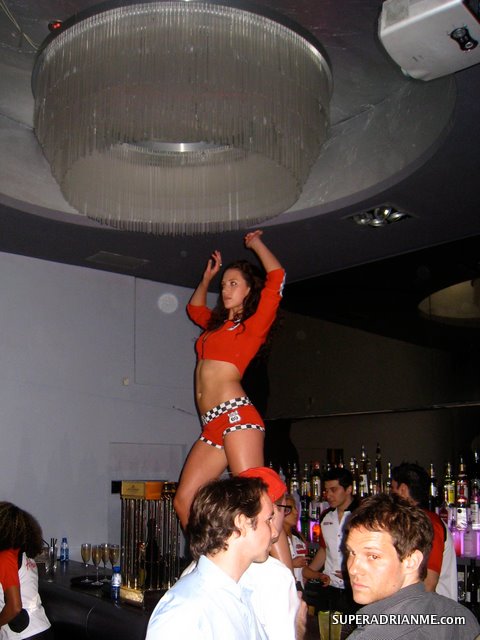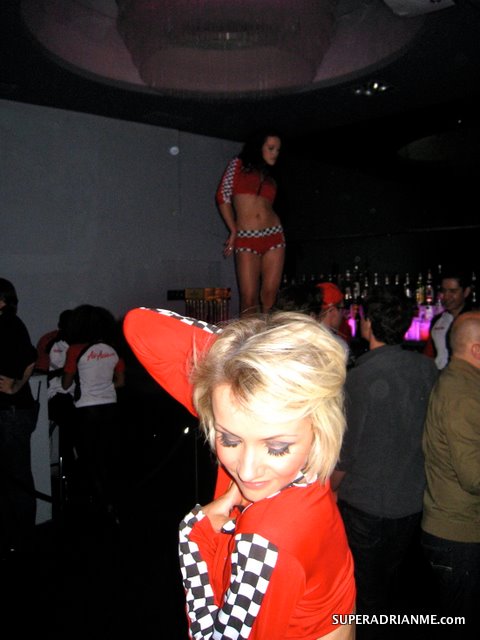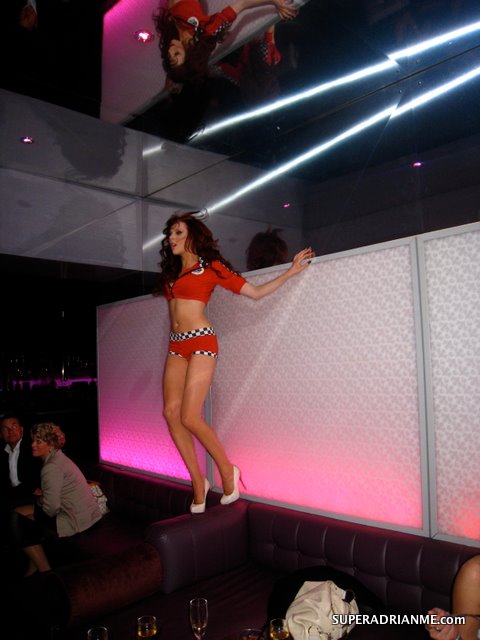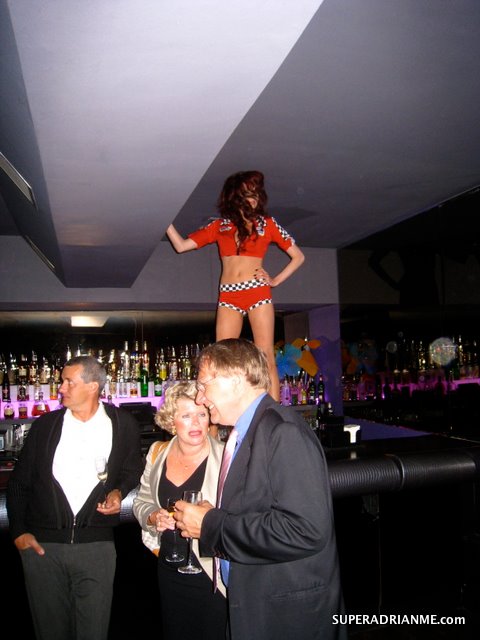 More alcohol was spotted in a huge ice bucket.  I remembered seeing a magnum bottle of Grey Goose vodka which I am not sure now whether I was hallucinating. I would have preferred my Belvedere, though.  After pouring myself one more glass of champagne, it was time for us to head back to the hotel!!    It was only 11pm!!
Anyway, I had a lot of fun.   Thank you AirAsia.   That night, after hitting the shower, I slept like a baby till 630am the next day still feeling a little light from the drinks.
Related articles by Zemanta
Related articles