Fancy having unlimited quantities of Australian baby lobsters cooked eight ways Sichuan style at S$88. Just having all these lobsters without ordering the rest of the dishes from the ala carte buffet menu are already value for money with Sichuan Dou Hua's latest 'A Tale of Twin Baby Lobsters' all you can eat promotion.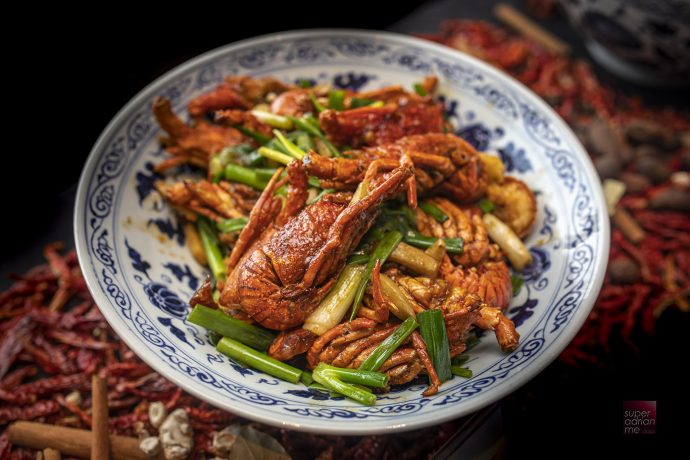 There are two non-spicy Lobster dishes for those who are not so adventurous – the Stir-fried baby lobster with ginger and onion or the stir-fried baby lobster with superior soya sauce.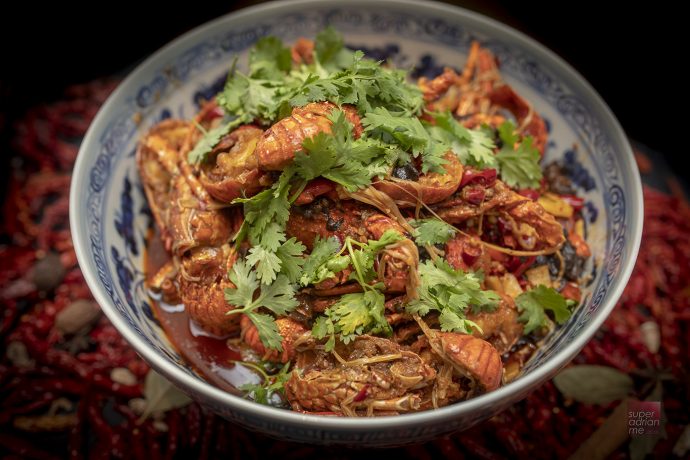 Of the two, I absolutely love the one with superior soya sauce.
The other six lobster dishes come in varying spiciness levels. Nevertheless, they all taste absolutely delightful. There's one stir-fried with fragrant Sichuan spicy sauce, another stir-fried in Sichuan style. The stir-fried baby lobster with preserved chilli and chilli padi can be very spicy.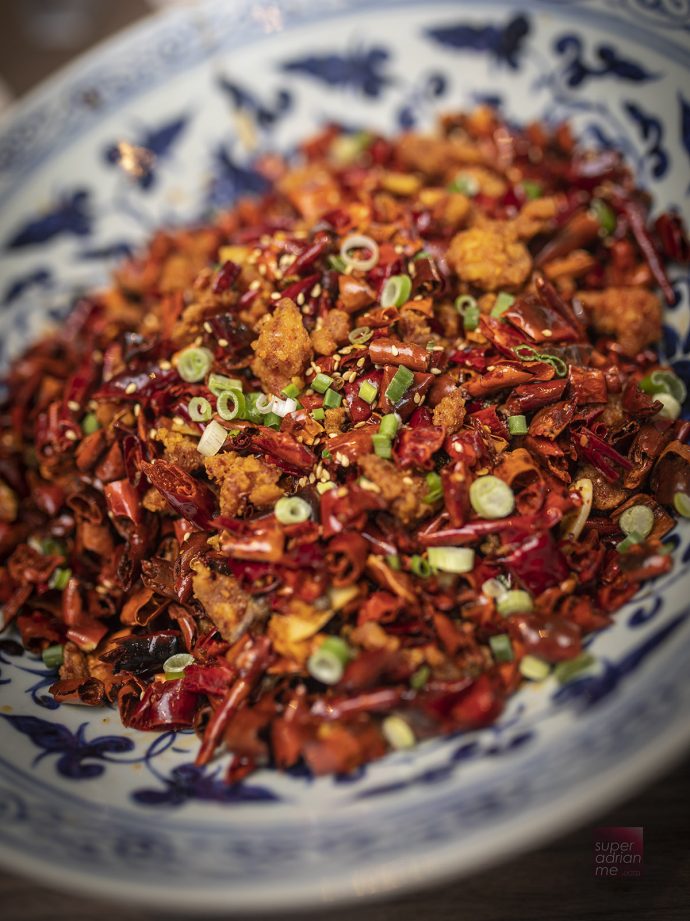 The stir-fried baby lobster with dried chilli and peppercorn is prepared the same way as Sichuan Dou Hua's famed Chong Qing Diced Chicken with Dried Chilli or 'Popcorn Chicken', as Money FM89.3's Michelle Martin affectionately calls it.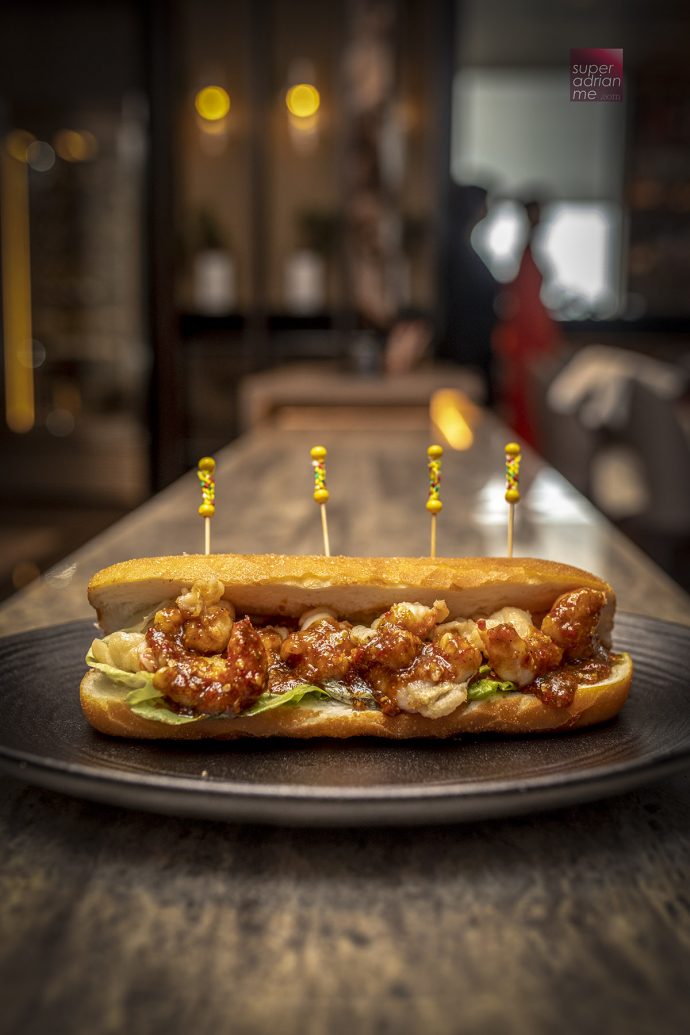 The ninth lobster dish available at each outlet is a special single serving for each diner. At TOP of the UOB Plaza, diners get to try the Baby Lobster in Preserved Wild Chilli served with Man Tou. While diners at PARKROYAL on Beach Road get to enjoy the Crispy Noodles with Baby Lobster in Superior Broth.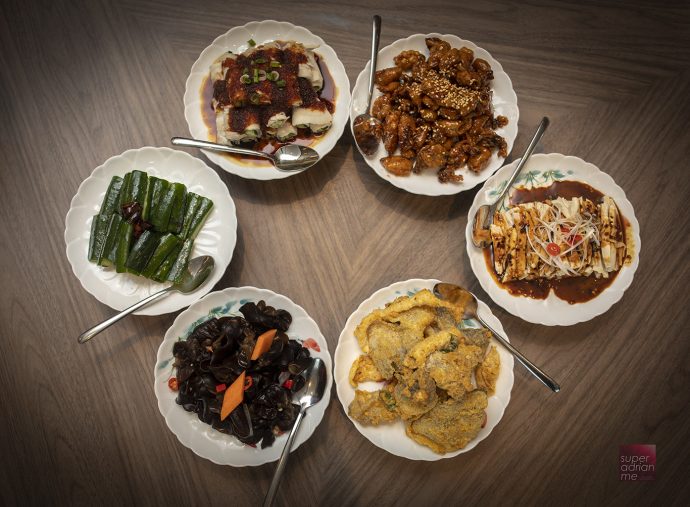 Whilst the eight lobster dishes are available at the Sichuan Dou Hua at TOP of UOB Plaza and PARKROYAL on Beach Road, the other dishes may vary. Choose from a selection of cold appetisers, soup, fish, seafood, meat, bean curd and vegetables, rice and noodles and desserts with at least four or more dishes per category.
Craft beers on Tap at S$12 (S$4 off the usual price) are available at the TOP of the UOB Plaza outlet. This will help soothe the spiciness from the dried chilli and peppercorns.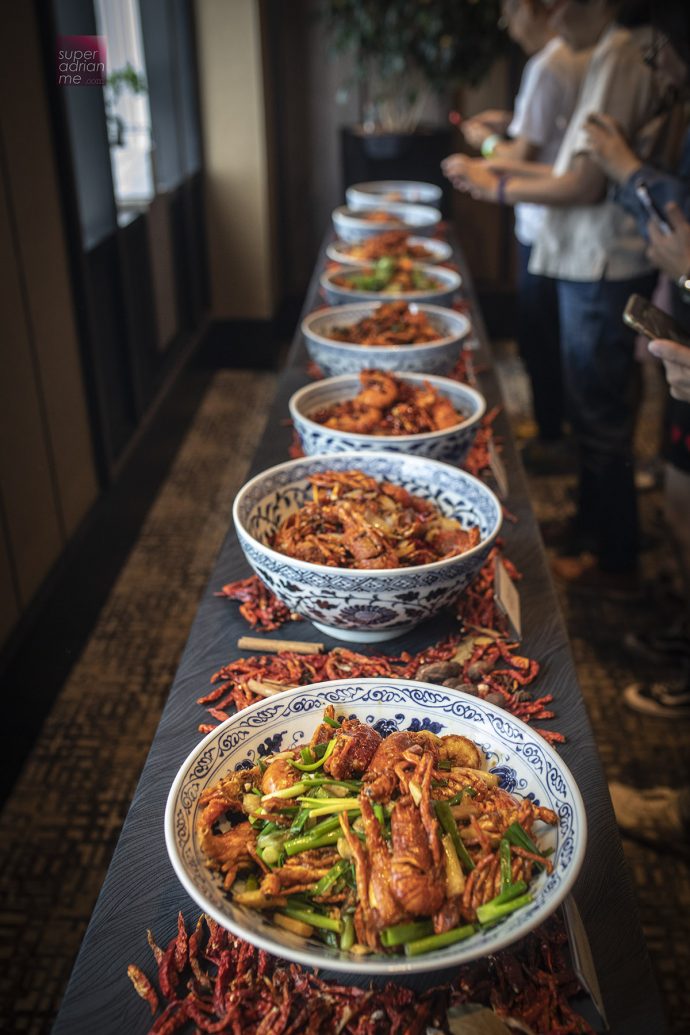 Don't dine alone. There is a minimum of two to dine. For a minimum four-party meal, charge to your American Express card to enjoy 15% off. Diners also get a 30% of A Tale of Twin Baby Lobsters at the other Si Chuan Dou Hua so you can try the dishes there.
Adults pay S$88++ for Lunch (Saturday, Sunday and Public Holiday) and Dinner (Friday, Saturday, Sunday and Public Holiday)
Dinner on Mondays to Thursdays are priced at S$78++ for adults.