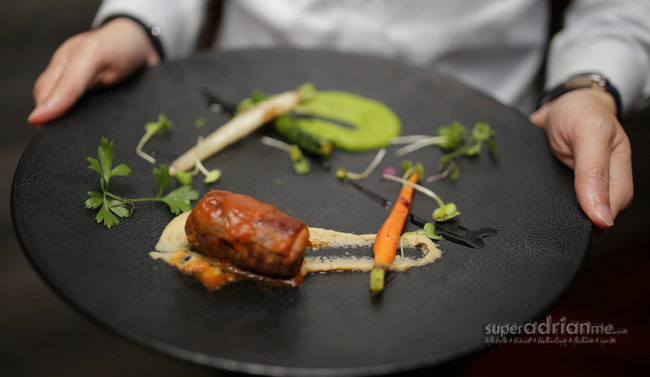 Your taste buds will travel across Italy with Basilico's "Viaggio Italiano" year-long promotion that started in January 2015. They feature a new region every quarter so if you missed the first, you still have one month in June to savour the second installment, which showcases dishes from the Islands of Italy.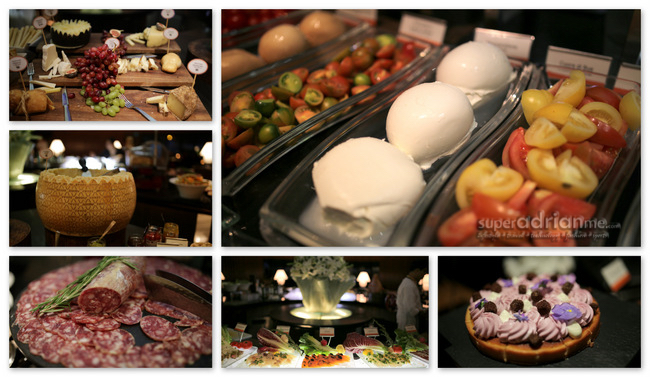 This promotion is part of the dinner menu that includes one ala carte main course plus the appetiser and dessert buffet. S$88++ per person.
We got to experience some of the dishes for the next two regions – Southern and Northern Italy.
Southern Italy (1st July to 30th September)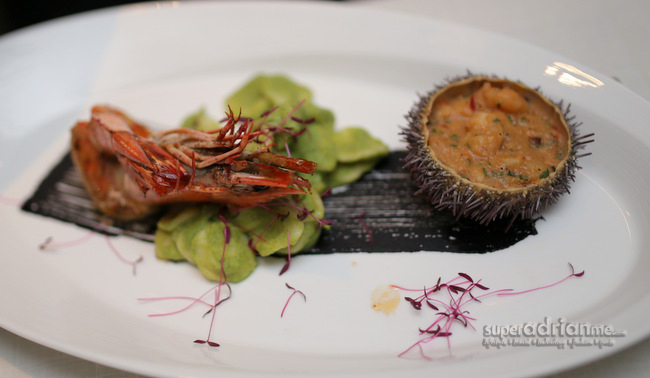 Southern dishes are rich in herbs, spices, and they have notably good olive oil. In fact, some of the best olive oils are said to come from the South. Seafood is also widely used, from anchovies and prawns, to sea urchins and clams.
Chef Ciccone's Orecchiette alle Cime di Rapa seems to encapsulate this Southern taste very well. Orecchiette pasta is common with the Southerners. Plus the use of garlic, anchovies, chilli and wild broccoletti, a green cruciferous vegetable widespread in southern dishes. It is topped with tiger prawns and a flavourful side dish of sea urchin. It tastes as good as it looks.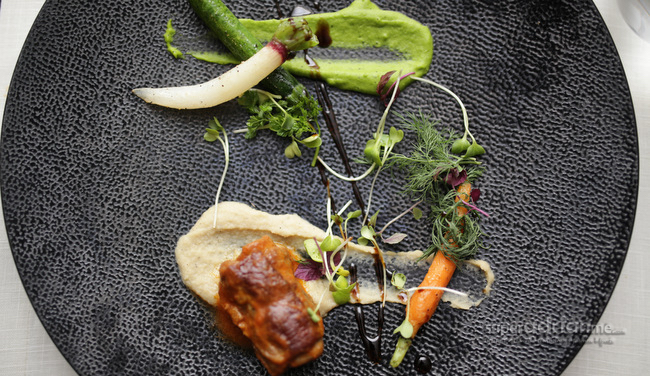 For meat lovers, try the Braciole al Sugo alla Barese con Purea Di Fave. Translated, it is Wagyu beef sirloin roll, which is slow braised for 12 hours and stuffed with Pecoriono Pugliese cheese in tomato and wine sauce. The meat and cheese combination works superbly well but it is best to balance the richness with the bean puree and carrots.
Finish the meal with Limoncello Baba, a small yeast cake, covered with Vanilla custard topped with Amarena cherry. Sweet and refreshing.
Northern Italy (1st October to 31st December)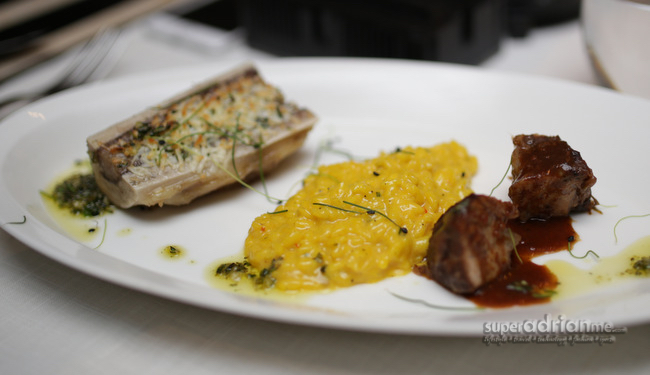 Northern Italian cuisine uses less olive oil and tomato sauce but more butter, rice, corn as well as cheese sauces. It is no wonder that Chef Angelo presents us with Risotto Milanese Con Ossobuco – saffron risotto with beef shank ossobuco served with a divine bone marrow gratin.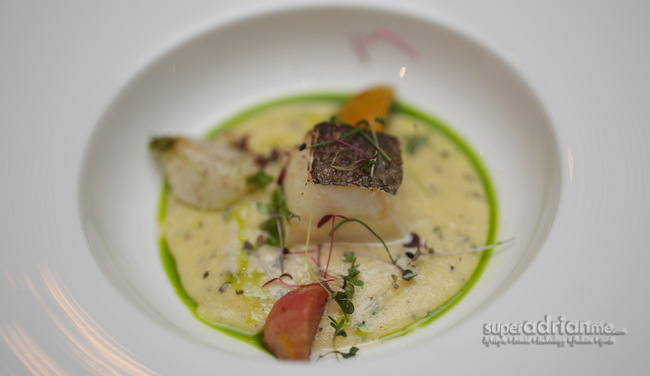 Now comes the dish I thought made my evening. Baccala' alia Vicentina is cod fish on a bed of soft herb polenta coupled with roasted baby beet and turnip. The uniqueness of this cod is that it is cured with salt for two weeks, allowing water and oil to be drained from the its flesh, leaving it with a firm and chewy texture, unlike most other cod fishes I have tried. And the best part, you do not get that heaviness of taste after you finish.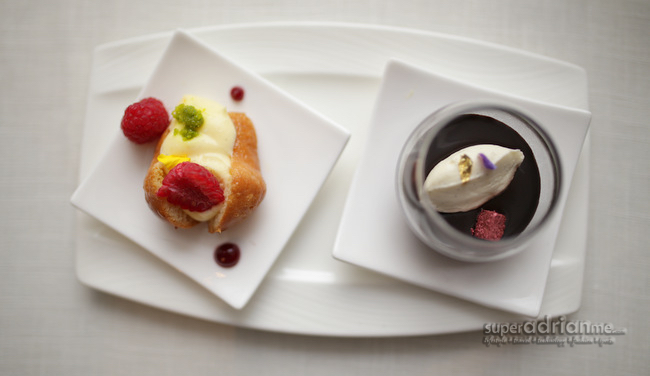 Dessert is Piedmont's traditional dark chocolate Bonet with Ameretti almond crumble. It is rich, smooth and crunchy. Very addictive.
Basilico is located at Level 2 in Regent Singapore. For reservations, call +65 6725 3232/3. Dinner is served from 6.30pm to 10pm.