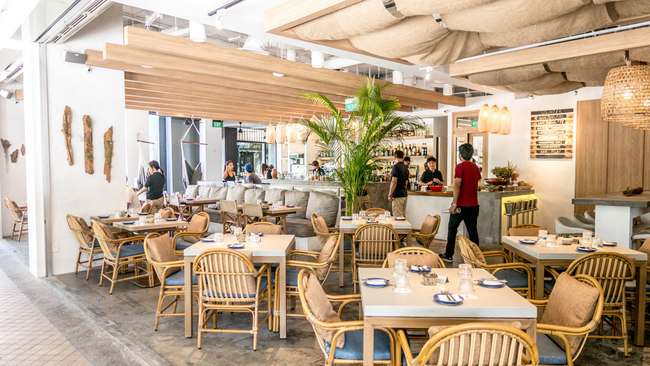 Lazy mornings call for a hearty brunch and a glass of wine. Or a beer. Or, a double shot gin and tonic. It's your day. You can toss those nasty work calls aside and do whatever you like! Whether you're looking for one with a view, something more exotic on your dining table or to simply knock back on quality spirits, this is the booze-filled list for you.
For More Than Your Usual Brunch Fare; Summerlong
New to the hood is Summerlong. Dressed up in light wood and soft blues, its a Mediterranean paradise made perfect with its riverside location at Robertson Quay. Come by around 11 am, and you get a beautiful balance of sun rays shining through without the blistering heat. A faux beach-side venue (without the sticky sea breeze).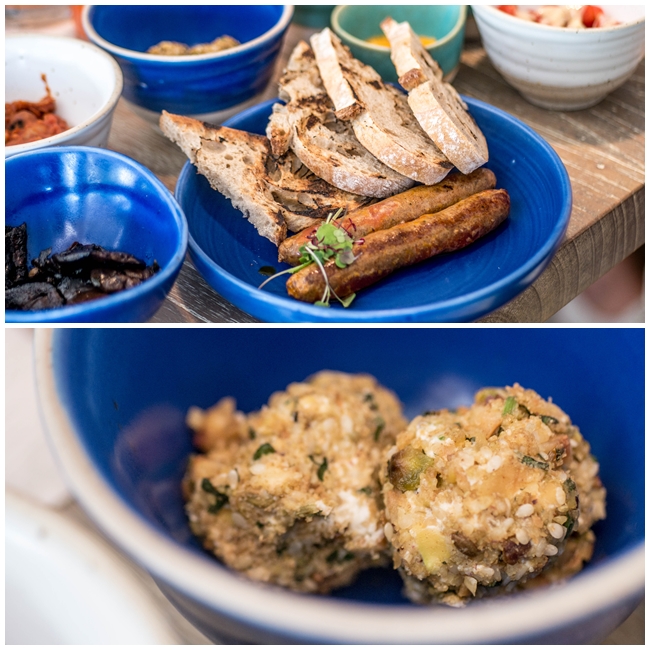 Looking at its Weekend Brunch menu, you'd notice its Middle Eastern touches. Harra french fries, falafel scotch eggs, a cypriot burger and, of course, various hummus. I could not pass up on the obvious contender; a Turkish Breakfast (S$32).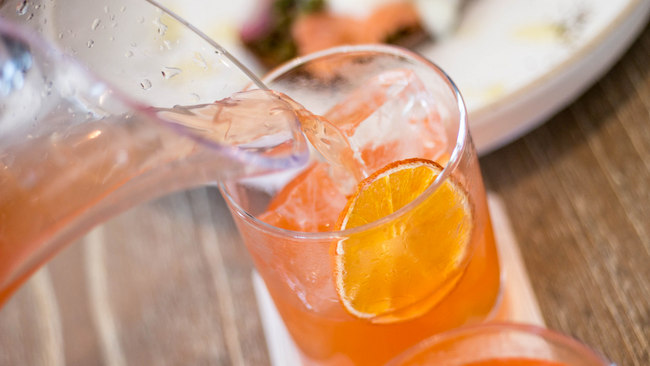 There is something magical about the piling of plates and bowls. A mini buffet just for myself. Granted, Summerlong presents a condensed version of just nine ingredients. More than enough for a person, especially when enjoyed with a jug of their tropical Summerlong Spritz (S$50 for a jug/2-4 pax). A favourite was the labneh, a creamy and mild cream cheese rolled in nuts and grains. It is missing the tangy note I usually associate with said cheese, but it made for a good spread when drizzled with some sour cherry jam.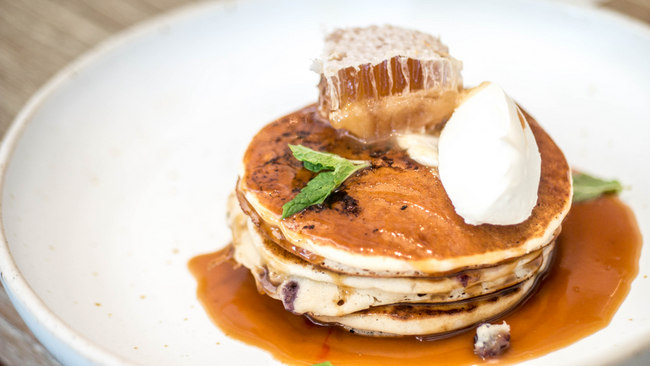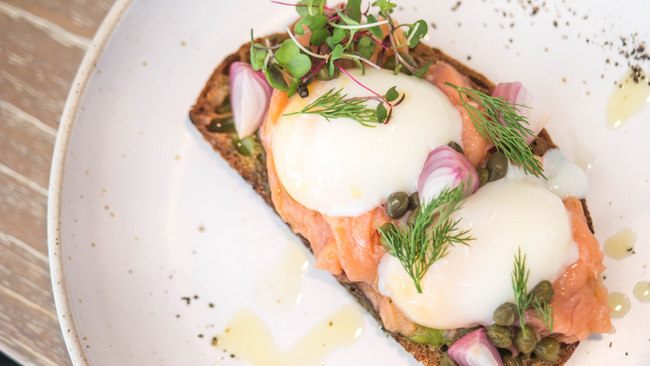 The usual suspects of Blueberry Pancakes (S$18) and Smoked Salmon toast (S$20) are on the menu as well. More American than what Summerlong is positioning themselves as, they tried to bring back the middle eastern influence with a dollop of mascarpone and honeycomb. They did not skimp on the blueberries, I'll tell you that. While I was initially disappointed by how drench the pancakes was in syrup, I was delightfully proven wrong with how bright it was. Instead of the usual maple, the chef opted for a lemon butterscotch. Smart.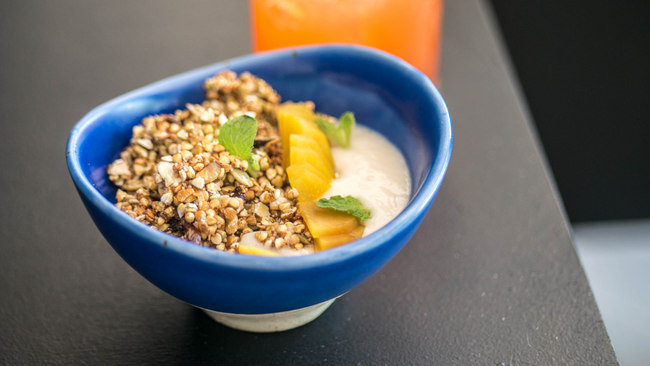 Even those looking to keep their diet plans in check can let loose a little here. Arabic Salad (S$6) and avocados aside, there is the Almond Yoghurt & Granola (S$15). The huge serving of granola contains buckwheat and nuts, which are great in terms of protein and fibre. Supposedly, supermodel Adriana Lima downs a smoothie containing buckwheat before bed to keep her sugar cravings at bay and jump up her metabolism. Not sure how it all works here, but it does save up some points for a pint of Desecutes "Fresh Squeeze" IPA (off the tap, S$12).
So, there you have it. Tons of options (they have something for the kids as well) to choose from, along with a page full of cocktails, beers and wines. They are also pet-friendly, so if you're lucky, you might just be seated next to a friendly Golden Retriever trying to steal a bit of your Turkish sausage.
Summerlong is located at 60 Robertson Quay, #01-04, Singapore 238252.
Tel: +65 6235 1225 Reservations:
Chope.co
For A Boozy Morning; Drinks & Co at Holland Village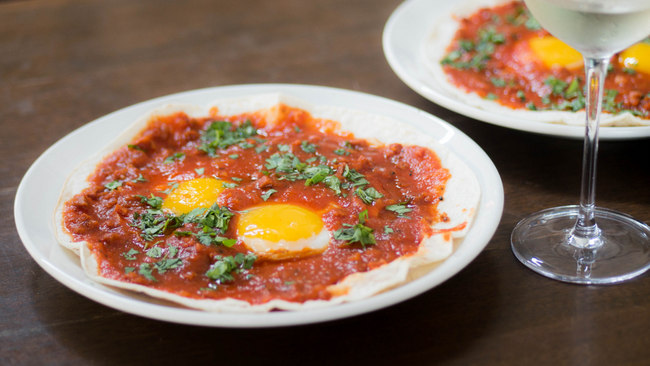 Those who love their spirits may already be familiar with Drinks & Co. Specialising in everything from craft ales, wines to spirits, they have been serving CBD dwellers with a glass or two after work at their two Club Street locations (44 and 81 Club Street). A couple months back, they opened up a cosy new space along Lorong Mambong. More homely, thanks to the laid back atmosphere of Holland Village post-Friday night, it made for a great brunch spot.
Eggs and more eggs take center stage in their weekend brunch menu. Eggs Benedicts (S$15), Spanish Omelette (S$16) and, even, a Mexican Huevos Rancheros (S$15) are available. If you're looking to fill up before the onslaught of drinks, there is also the Chef's Big Breakfast (S$20).
Still, nothing can compare to an overlooked corner of the menu.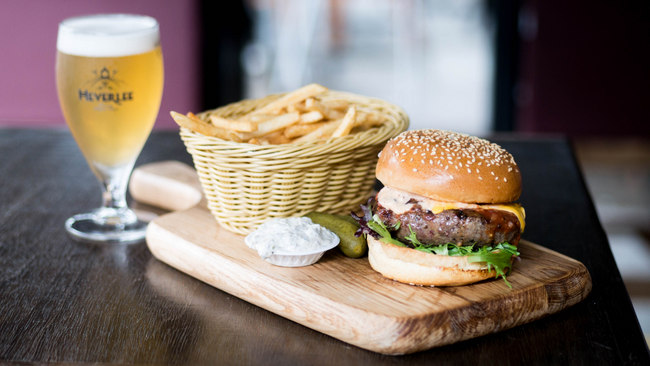 Where The Co Wagyu Burger (S$17, additional bacon for S$3) laid in wait. With Fatboy Burgers located just next to them, you wont think to order this. But, just do it, medium rare. The set up is a simple American cheeseburger, with a thick, juicy wagyu patty. Have it with either of the three craft beers they have on tap or opt for a smoky Zinfandel or herbaceous French Syrah (my preference).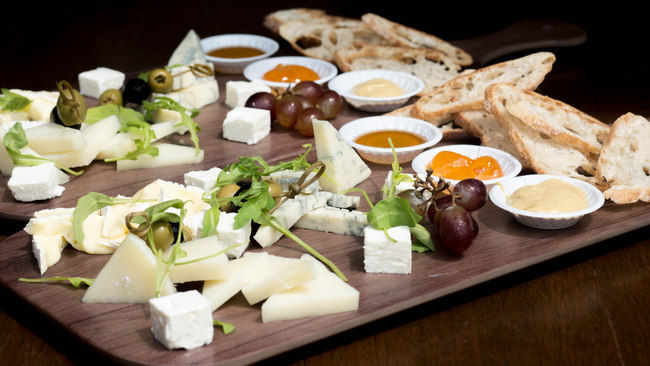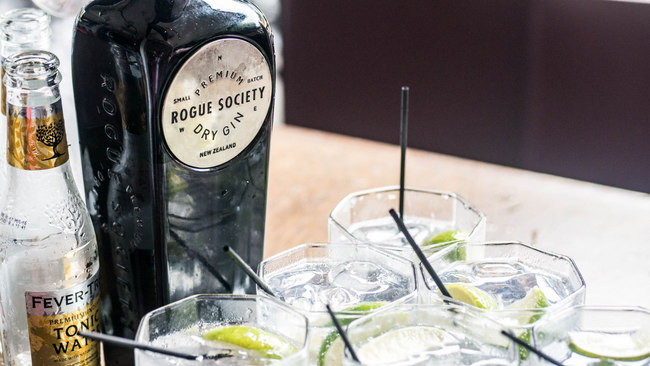 Once you've lined your stomach, its time to take a look at their shelves. Available for dining and for retail, they have enough styles of wines, sparkling, whiskies, vodka, rum and gin to keep you coming back. Not to be missed is the Rogue Society Dry Gin from New Zealand. Unique to their store, this small batch gin is was a delight on Sunday afternoon. Once the juniper berries take a back seat, a floral aroma accented by oranges comes through. Crisp and vibrant, perfect with some tonic.
While the food is simple, it does enough. What you will be there for is the library of wine and spirits to drink the afternoon away.
For An Unrivaled View Of Marina Bay; LeVeL33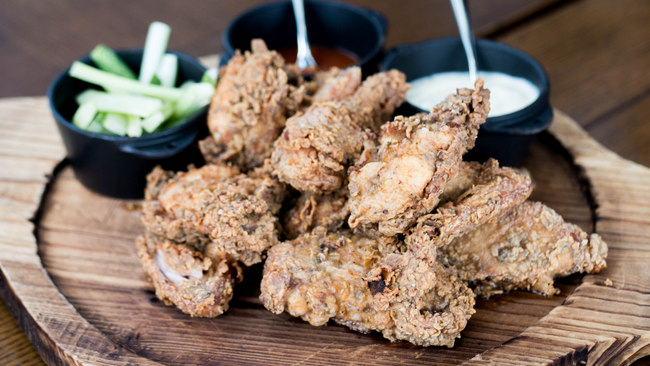 LeVeL33 definitely comes to mind here. Singapore's (and, the world's) highest craft brewery is more than just its IPAs and stouts. Chef James "Jimi" Tegerdine goes all out for a Saturday Brunch affair, with giant platters of fried chickens, beer-infused curries and a mac and cheese that will send you into food coma in the first bite.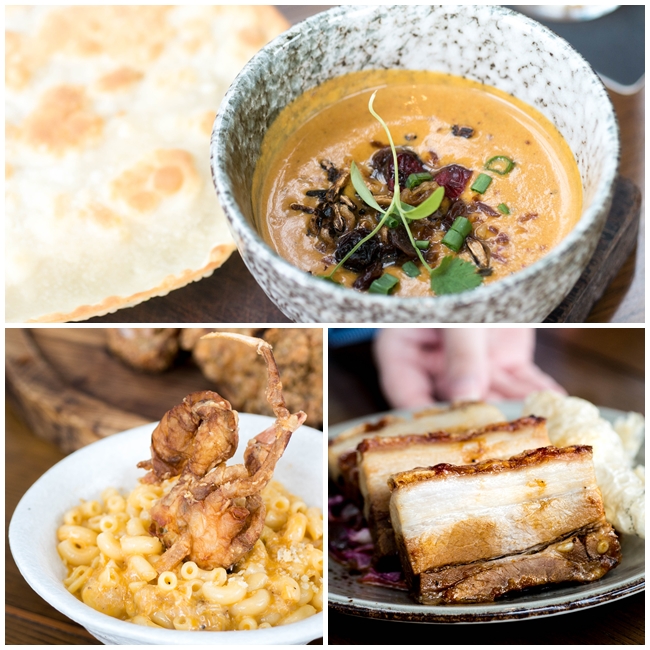 Chef Jimi is no stranger to creating dishes with the beers LeVeL33 is so famous for. The 33.4 House Porter also makes an appearance in the Pork Belly (S$13.50) and Southern Fried Chicken (S$44/2-3pax) as a BBQ sauce.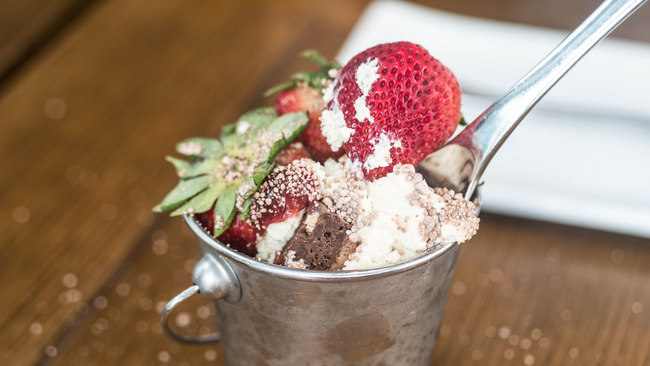 There is a beer paddle for those who want to give the entire range a try, but don't forget about their extensive wine list. They pride themselves in bringing diners distinguished vintages alongside boutique productions from artisan wineries. Expect Rockford Basket Press vintages from 1997 to 2007, Chateau Mouton Rothschild 1'er Grand Cru Classé vintages from 1990 to 2000 and, even, exclusively labeled wines from LeVeL33.
Yes. All of that with an unrivaled view of Marina Bay.
LeVeL33
 is located at 8 Marina Boulevard 33-01, Marina Bay Financial Centre Tower 1, Singapore 018981.
Tel: +65 6834 3133 Reservations:
quandoo.sg
,
hungrygowhere.com
,
chope.co