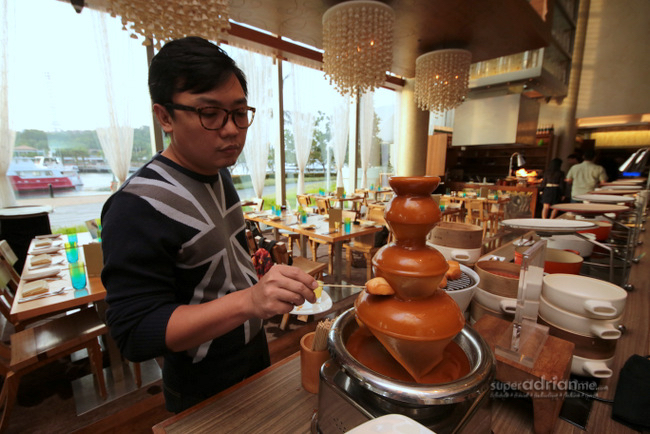 W Singapore Sentosa Cove may be in some secluded corner of Sentosa Island in Singapore, but it never fails to keep us coming back for more. This year started off with a gathering of friends from W Singapore, Wilsurn from Metropolitant.com, Dennis and myself from SUPERADRIANME.com.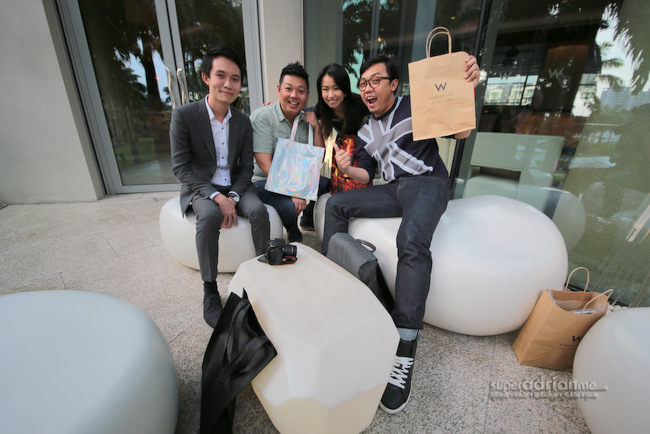 We had dinner and post dinner drinks at The Kitchen Table, W Singapore's buffet dining establishment. Friday and Saturday nights, The Kitchen Table serves a wide selection of seafood dishes from its Seafood From the Heart Dinner buffet spread. This season's spread is prepared in collaboration with seafood master Peter Kuruvita who is a strong advocate of sustainable seafood. While Seafood from the Heart is not a new concept here, there are some additions and changes to the dishes.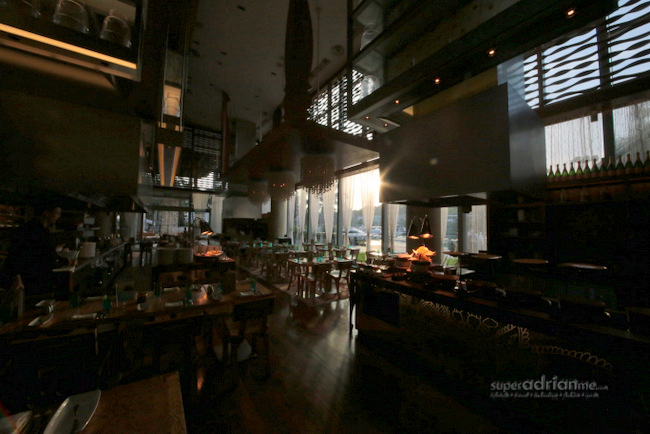 Seafood from the Heart Buffet dinner is served from 6pm to 11pm and I would recommend you to go at 6pm to catch the amazing sunset amidst a scenic foreground of boats and Sentosa Cove.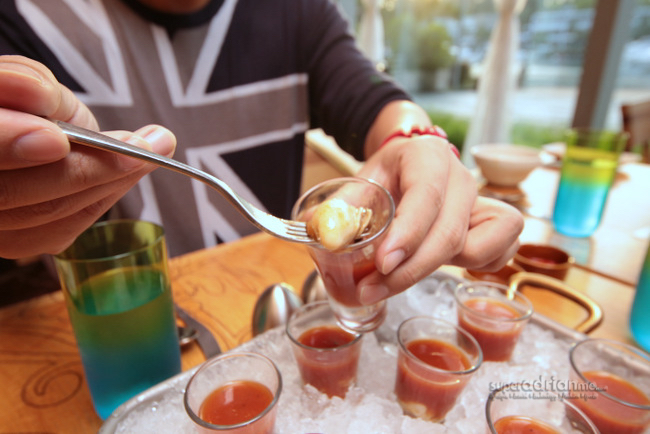 There are six live cooking stations. So be sure to pace yourself to try everything available which includes a mix of western and Asian dishes. By the way the prawns are huge at The Kitchen Table. Also go for the Oyster Shooters. They were so good, I had three.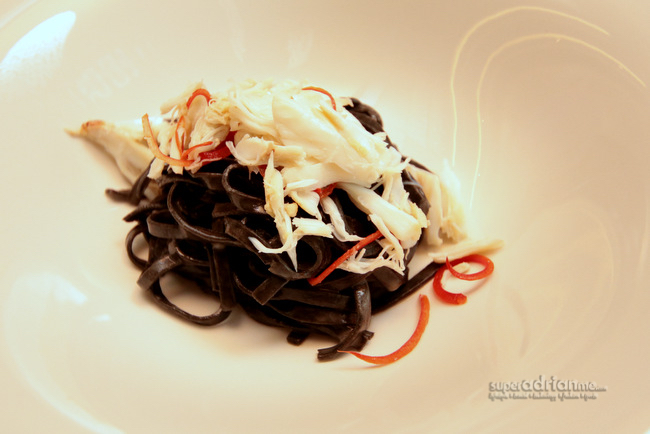 A la minute options include the Blue Swimmer crab meat squid ink linguini which makes one of the many great staples. You can also ask the chefs to prepare you some meats.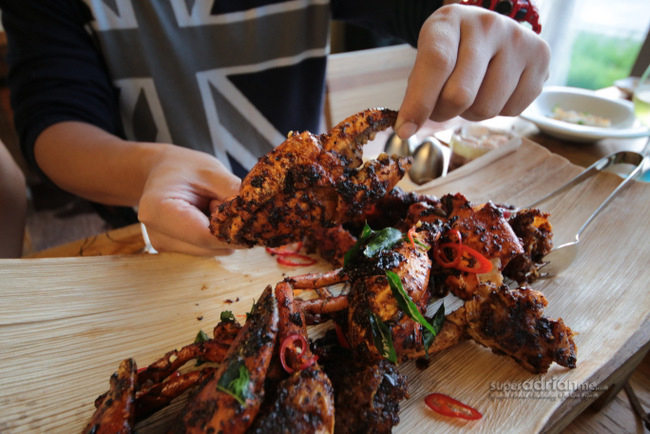 How could anyone resist crabs?  These Sri Lankan black pepper and curry leaf crabs are simply amazing. They are one of the many items that make this buffet value-for-money. On the topic of crabs, I am still tickled by the novel idea of a chilli crab sauce fondue. Put your mantou bun on a stick and dip it into the Chilli Crab sauce fondue but no double dipping please.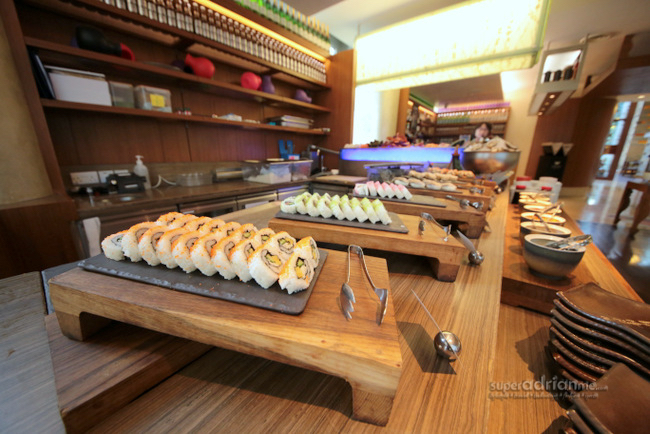 Seafood from The Heart with Peter Kuruvita is priced at S$85++. Add S$28++ for two hours free flow of beer to go with your buffet dinner. Book online at spg.com/restaurantsandbars. SPG members can earn StarPoints while dining here.
Oh one more thing. Just because this is at W Singapore Sentosa Cove, and the pool is tempting, you still can't enter The Kitchen Table in room sandals, swimwear or a bathrobe.
Check out some of the highlights of what else is available below.