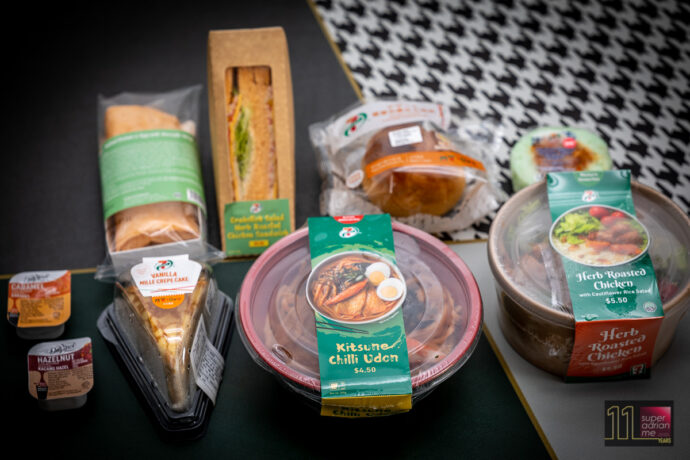 Celebrate 7-Eleven day on 11 July 2021 with offers and giveaways throughout July. Currently happening from 10 to 12 July 2021 is S$1.10 off STOREWIDE with minimum S$7 spend. During the same period you will also get a free Mr Softee Matcha with any purchase. Check in store for the various promotions and promo period.
7-Eleven has also launched a selection of classic Ready-to-Eat items inspired by the colours of 7-Eleven and a trio of exclusive sweet treats from Japan. We tried a few of them and thought we share them below.
Sweet Treats from Japan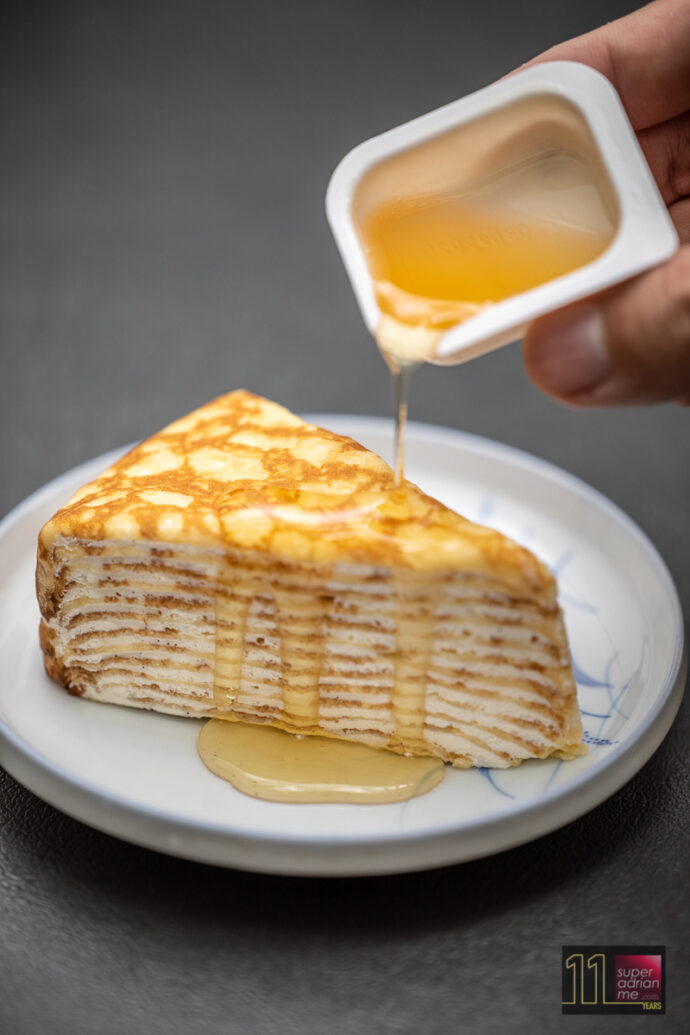 If you have a sudden craving for desserts, you have the 7-SELECT Vanilla Mille Crepe Cake (S$4). This classic Japanese cake features soft whipped cream spread between layers of thin, fluffy crepes. Not too bad for a S$4 instant fix.
7Café Flavoured Syrups in Caramel or Hazelnut flavour are available in handy capsules to add to a hot cup of 7Café coffee. We didn't know that when we received this bundle of items to try from 7 Eleven. We tried the flavoured syrups with the Vanilla Mille Crepe cake. Great if you a fan of very sweet desserts.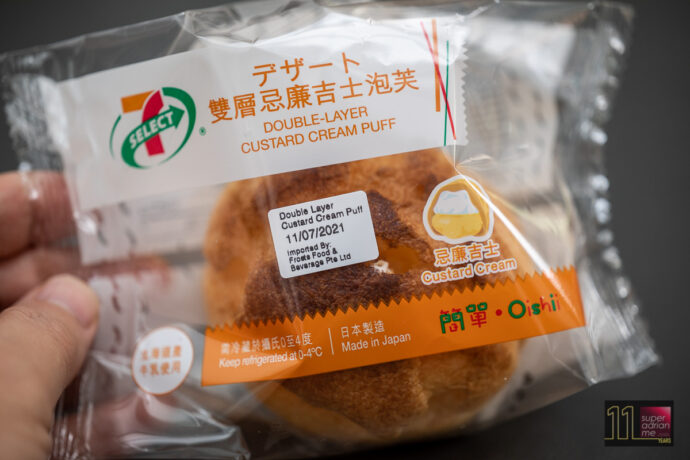 That's not all. There is also a 7-SELECT Double Layer Custard Cream Puff (S$1.90) that is filled with a generous dual layer of rich vanilla custard and whipped cream encased in a light chow pastry shell. From 7 July to 3 August 2021, enjoy a special bundle at S$5.40 for the 7 SELECT Vanilla Mille Crepe Cake, Custard Puff or Milk Cream Roll Cake instead of the usual price of S$5.90.
Savouries and Carbs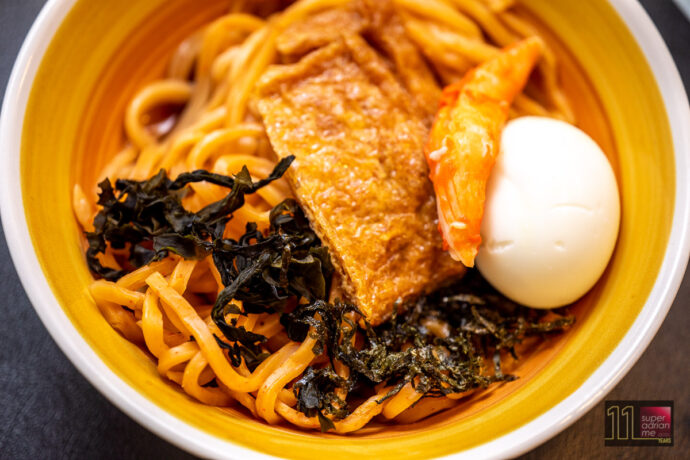 Other new and exclusive items that we got to try include the 7-SELECT Kitsune Chilli Udon. Springy al-dente chilli udon is served in a dash and authentic mentsuyu soup base made with soy sauce and bonito flakes. It is topped with deep-fried tofu, a crab stick and a whole hard boil egg. This was a tad too salty for me.
The 7-SELECT Herb Roasted Chicken with Cauliflower Rice Salad was a favourite. Great as a light meal. This salad features a herb roasted chicken thigh, orange pumpkin cubes, roasted almond flakes, cauliflower rice, cherry red tomatoes and fresh romaine lettuce with a Japanese-style wafu dressing.
Sandwich & Wraps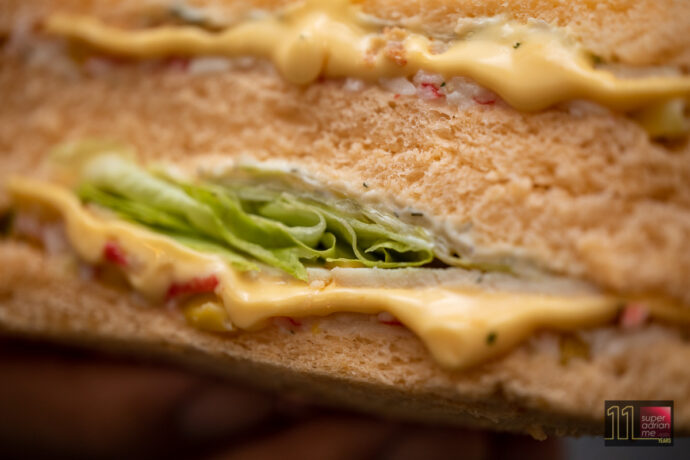 The 7-SELECT Crabstick Salad Herb Roasted Chicken Sandwich features a creamy filling of crab sticks, sweet corn, celery and onion mixed in a rich dill sauce with layers of iceberg lettuce, chicken breast and cheddar cheese sandwiched by soft slices of tomato coloured bread. The 7-SELECT Baked Chicken & Egg with Avocado Wrap was a surprisingly appetising delight. A combo of avocado chunks, corn frittata, baked chicken breast with a smoky aioli sauce is served in a tomato coloured tortilla wrap.