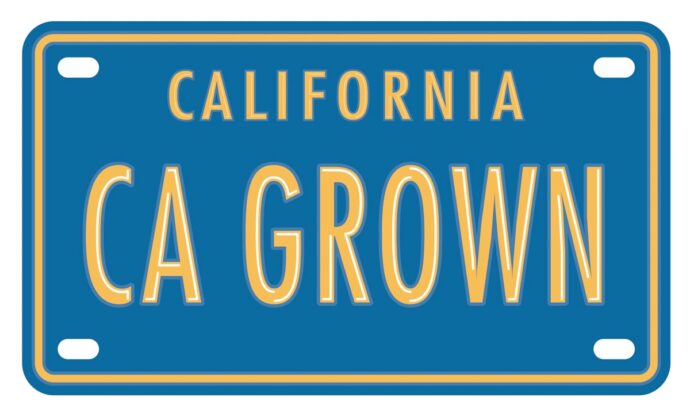 Look out for California products such as grapes, nectarines, peaches, plums and raisins in a special "Feast on All-American Favourites" fair at FairPrice Finest outlets and select FairPrice Xtra until 27 July 2022.
The Western USA Agricultural Trade Association (WUSATA) and Buy California Marketing Agreement (CAGROWN), with the support of USDA Foreign Agriculture Service showcase a range of food products from the Golden State in Singapore this month. This Californian initiative comes after the inaugural California Wine Month organised by California Wine Institute held from 1 June to 10 July 2022 in Singapore.
WUSATA has developed a wide variety of resources to help international buyers connect with Western U.S. suppliers of food and agriculture products. In the U.S., they organise trade shows, trade missions and access to local representatives. WUSATA also coordinates U.S.-based activities for international buyers to travel to the U.S. to meet one-on-one with suppliers.
CAGROWN was formed in 2001 to connect consumers through the "California Grown" brand with the growers and producers of California-grown agriculture products.
We had a taste of California at an exclusive industry menu tasting held at the Four Seasons Hotel Singapore on 22 July 2022. The event was hosted by WUSATA and CAGROWN, with the support of USDA Foreign Agriculture Service and presented by various California co-operators. Amongst the guests were media and F&B professionals.
Lunch was paired with wines, from California of course. The five wines we had included the Round Hill Chardonnay 2018, Orin Swift Mannequin 2018, La Crema Monterey Pinot Noir 2018, Louis M Martini Napa Cabernet Sauvignon 2017 and Robert Mondavi Winery Napa Valley Cabernet Sauvignon 2019.
Having flown in from a trade event in Manila, Christine Birdsong, Undersecretary of the California Department of Agriculture (CDFA) shares that "Singapore has always been a key Asian market for us as consumers here are savvy, discerning and always on the lookout for new products. California is home to a remarkable range of fruits, nuts, vegetables, grains, dairy products and wines, and more, with regions nicknamed 'Wine Country and 'The Salad Bowl of the Nation'."
"Our bounty is sold around the globe and we are proud to embrace not only quality and quantity in our agriculture produce, but sustainability and innovation as well. These are exciting times for us and we cannot wait for more consumers to know and love all that the Golden State has to offer," adds Christine. 
California Milk Advisory Board 
An instrumentality of the CDFA, the California Milk Advisory Board exists to spread the word about extraordinary dairy products such as butter, ice cream, yoghurt, buttermilk, cream and cheese made with 100% Real California Milk from Real California Dairy families. Cheeses from Point Reyes and Sierra Nevada, were in focus at the event. 
California Olive Committee 

The California Olive Committee is made up of hundreds of family farms and two multi-generational canneries, that grow and process over 50,000 tons of olives every year. As a state, California produces over 95% of the olives grown in the US. Each olive is treated with the highest level of care, from planting to harvest by some of the finest stewards of the land. There are two varieties – Manzanillo and Sevillano – and they produce olives of varying sizes. 
California Agriculture Export Council 
As dense with nutrition as they are with flavour, Medjool Dates are packed with dietary fibre, potassium, iron and antioxidants. Organically grown in California in an unique microclimate, soft, sandy but incredibly fertile desert soil, Medjool Dates are excellent snack food. The California Agricultural Export Council (CAEC) is a non-profit organization that works with California-based agricultural associations to market and promote California food products. California Medjool Dates are a featured product of the organization. 
The California Fresh Fruit Association 
The California Fresh Fruit Association (CFFA) is a voluntary, non-profit agricultural trade association that represents California's fresh fruit industry. CFFA's membership is comprised of more than 300 members, including growers, shippers and marketers of fresh grapes, blueberries and tree fruit, and it also includes associate members who are indirectly involved with these commodities. Peaches, plums and nectarines were the particular focus of this event. 
Raisin Administrative Committee 

The Raisin Administrative Committee (RAC) is a non-profit organization that has its headquarters in Fresno, California, and is led by 47 California Raisin growers, packers and a public member. 

The RAC is directly overseen by the United States Department of Agriculture (USDA) and was created in 1949 to collect and distribute weekly delivery and monthly shipment data, publish an annual report on industry statistics and policies, and actively and directly market into 18 foreign nations as well as collaborate with the USDA's Agricultural Marketing Service. 

The RAC maintains offices in Singapore, China (including Hong Kong), Japan, South Korea, Taiwan, the United Kingdom and Mexico. These offices conduct active marketing campaigns on behalf of the California Raisin industry to encourage sales of California Raisins. RAC's mission is to identify new markets, encourage demand via advertising, sales promotion and public relations. The RAC also distributes the results of health and nutrition research for the benefit of all industrial users and consumers. 
California Wine Institute 
Wine Institute's California Wine Export Program is a public-private partnership supported by winery contributions and the U.S. Department of Agriculture. It supports more than 185 California wineries exporting to 142 countries and highlights California as an aspirational location and environmental leader with beautiful landscapes, an iconic lifestyle and great wine and food. Representatives help develop export markets, covering 27 countries and provide support to California wineries. California is the fourth-largest wine-producing region in the world and produces more than 80% of total U.S. wine production and 95% of U.S. wine exports. Established in 1934, Wine Institute is a public policy advocacy group representing more than 1,000 California winery and affiliated business members.