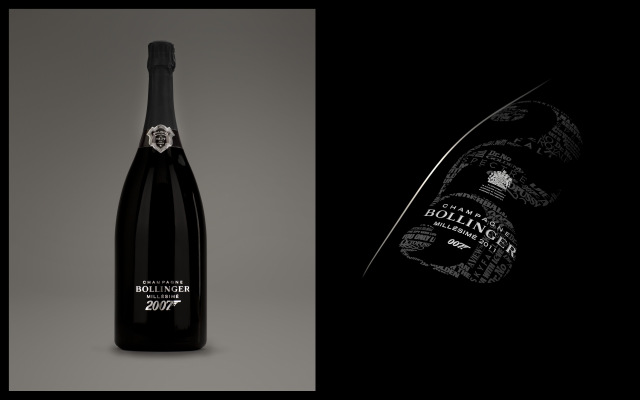 Champagne Bollinger made its first on-screen appearance in a James Bond film in the 1979 release of Moonraker. It became the official champagne for the famous British secret agent marking 40 years of partnership till today.
It brings me an immense amount of pride to be celebrating 40 years of partnership between Bollinger and James Bond, it is a testament to the friendship started in 1979, between my father Christian Bizot and James Bond producer Cubby Broccoli. A friendship based on our shared values such as excellence and elegance.

Etienne Bizot, Société Jacques Bollinger CEO
Bollinger Tribute to Moonraker Luxury Limited Edition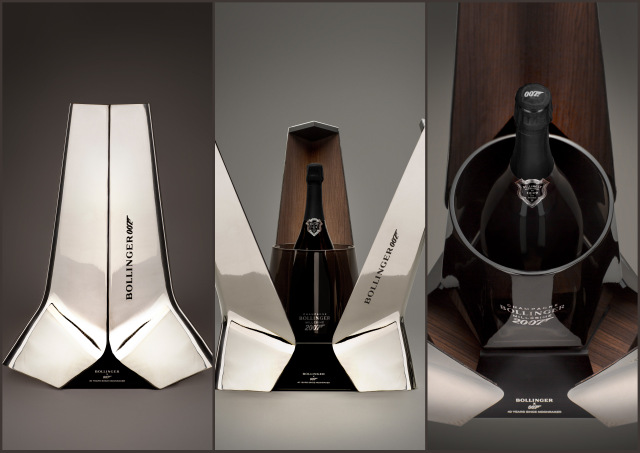 To celebrate this 40-year milestone, Champagne Bollinger and 007 pay tribute to their shared heritage and revisit the space shuttle created by legendary production designer Ken Adam. Designer Eric Berthes re-imagined the Moonraker space shuttle and created a pewter and wood veneer case with a Saint Louis crystal ice bucket and a magnum Bollinger 2007. Crafted and finished by hand, there are 407 numbered copies priced at GBP 4,500.
The 40th anniversary of the partnership will be celebrated in Paris on the 7th November, with a special unveiling of the Bollinger Tribute to Moonraker Luxury Limited Edition.
The Bollinger 007 Limited Edition Millésimé 2011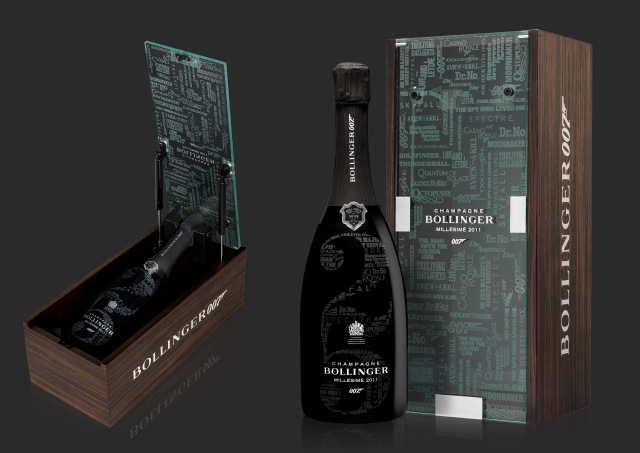 The 25th instalment of the James Bond series, No Time To Die, will be celebrated with a limited wine dedicated to 007 with a 2011 vintage inspired by the world of Bond. The film will be released globally from 2 April 2020 in the UK and 10 April 2020 in the US.
The jet-black 75cl bottle comes with "25" numbers formed from the titles of the previous films. This is also etched on the glass of the wooden box. The 2011 vintage inspired Cellar Master to produce a unique champagne from Pinot Noir from the Grand Cru village of Aÿ where the House was first established in 1829. This is a first where both the vintage and village have been used exclusively by Bollinger to make a dedicated wine.
The Bollinger 007 Limited Edition Millésimé 2011 was released via a pre-sale to celebrate James Bond Day on the 5th October at GBP 150.