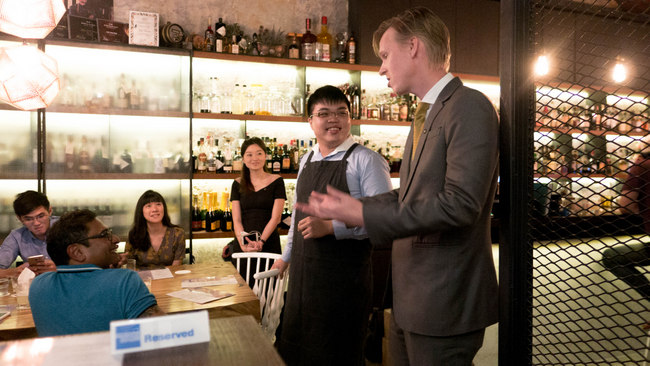 There is nothing like a perfect pairing between chocolate and whisky. Take it from Demochoco's founder, Lim Jialiang, and Glenfiddich ambassador, Matthew Fergusson-Stuart. Days were spent in the chocolatier's humble kitchen at Tuas, where the two savoured truffles upon truffles alongside Glenfiddich's extensive range. Things got a little hazy, but all for a good cause. They unveiled an indulgent pairing, combining my two loves into one amber hued evening at Tess Bar & Kitchen.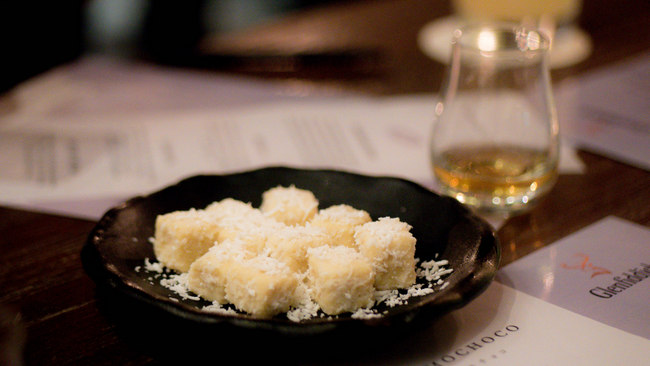 This is not my first encounter with Demochoco's lively pairing sessions. Last year, I was part of his first pairing with craft beers from around the world. One of the flavours I remember dearly was the Yuzu Miso. Here, the Singapurr Story uses the same base of 63% Ivoire white chocolate and the savoury Honda White Miso. What's different is the addition of gula melaka and fresh shredded coconut. Essentially, a melt-in-your-mouth chendol; smooth and buttery. It was paired the distinctively fresh and fruity Glenfiddich 12YO, which develops into an accompanying butterscotch mid-palette. A pleasing pair to start off the night.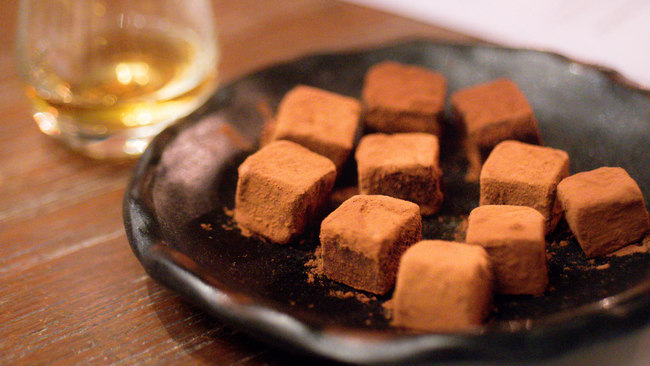 Next up, an unusual one. Bergamia is an invigorating blend of Tainori chocolate and Sicilian bergamot. First, you get strong tropical flavours of passionfruit and guava. Then, the fruity yet floral aroma perfumes your senses as the bittersweet notes of the citrus fruit comes in for a soft, tangy finish. It melds into the sweet honey and vanilla fudge notes of a Glenfiddich 15YO, with subtle notes of cinnamon and ginger peaking through mid-palette.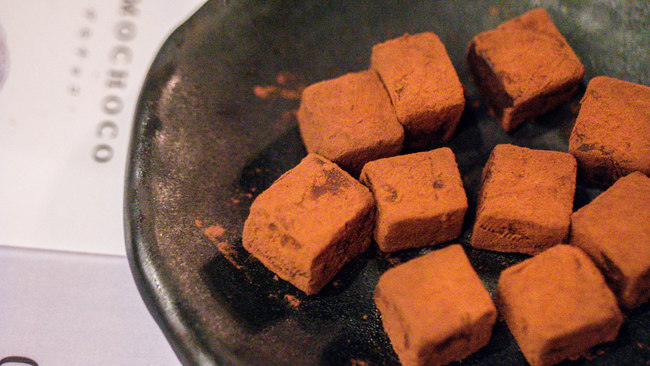 The third is a classic. Illanka 63% is a single origin dark chocolate from the tropical forests of Piura, Peru. Made of the rare white cocoa beans, Gran Blanco, it delivers an intensely creamy mouth-feel. What's truly special are the complex notes of blueberries and black grapes adding a tang to the rich chocolate. It goes amazingly with the full-bodied Glenfiddich 18YO. The elegant scent of baked apple and oak, along with the palette of candy peel, dried apricot and spice adds another dimension to the single origin. A wonderfully rich and enjoyable match which left me swiping up the last few pieces for my dram, shamelessly.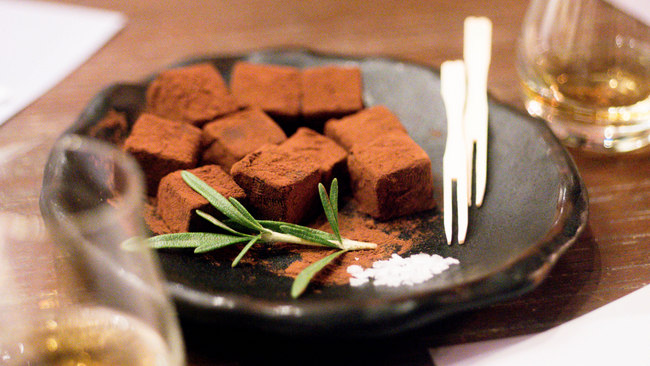 They kept the best for last. Dew of the Sea is oaky and floral. A strange profile for a truffle, but the tea-like aroma and piney flavour is addictive. Even more so when eaten with flakes of sea salt. They awaken the sweet, honey-like flavour hiding within the truffle. Easily the best of the night made better with the Glenfiddich 21YO. It matches like a dream to the full-bodied dram, thanks to notes of buttery vanilla, flowers and oak. Together, they ended my night of indulgence, with long, warming finish. All that was missing is a comfy couch by the fireplace.
What Jia Liang and Matthew accomplished that night may not be new to the world of whisky, but is surely a special one. They worked hand in hand to create truffles with the dram in mind (well, mostly Jia Liang), and have come up with a luxurious quartet I'd think about on nights to come.