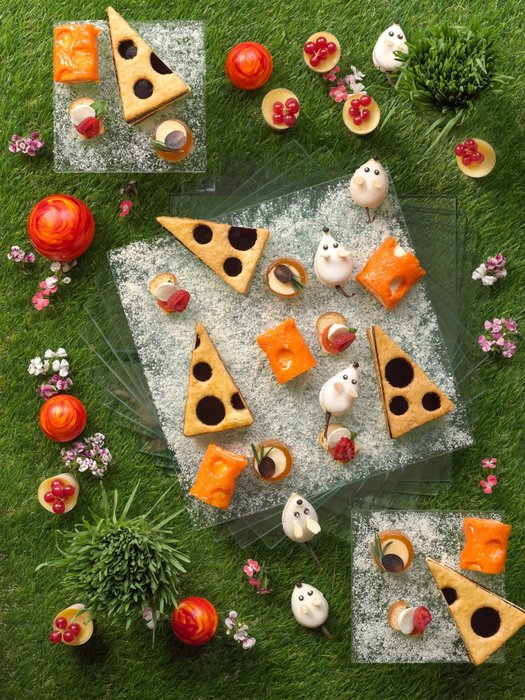 3 March 2013, Singapore – Chihuly Lounge at The Ritz-Carlton Millenia Singapore offers a range of cheese-based desserts from 2 March to 26 May 2013 in its Spring Weekend Afternoon Tea.  Enjoy a spread of thirteen desserts specially prepared by Executive Pastry Chef Terence Pang.
You can also enjoy an assortment of savoury dishes including the Smoked Duck with Braised Endives and Walnuts, Salmon Confit with XO Sauce and Salmon Roe and Glazed Wagyu Beef Balls with Smoked Garlic.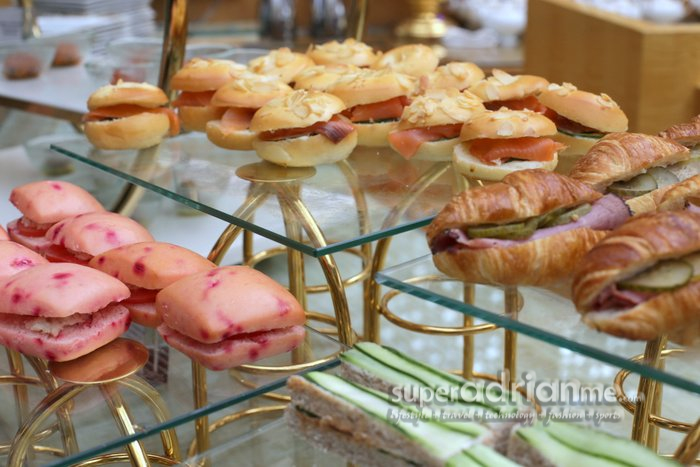 The Afternoon Tea comes with coffee and a selection of 30 blends of loose leaf teas.
Menu
Sandwiches
Cucumber and Cream Cheese Sandwiches
Beef Pastrami with Pickled Gherkin in a Mini Croissant
Smoked Chicken Mayonnaise with Tomato in a Beetroot Focaccia
Smoked Salmon with Cucumber in an Almond Ring
Canapes
Salmon Confit with XO Sauce and Salmon Roe
Scallop Sushi topped with Japanese Mayonnaise and Tobiko
Baked Eringi Mushroom with Basil Pesto
Smoked Duck with Braised Endives and Walnuts
Savoury
Oven Baked Bacon Wrapped Potato with Honey Mustard
Steamed Scallop Siew Mai
Glazed Wagyu Beef Ball with Smoked Garlic
Panko Prawn with Wasabe Mayonnaise
Steamed Vegetarian Soon Kueh with Sweet Flour Sauce and Sour Chili
Cheddar Raisin Scone and Plain Scone
Dessert
Ricotta Cheese Pudding
Coffee and Soft Guanaja Mascarpone Cream
Parmesan Macaroon
Citrus Cream Cheese Rolls
Fontainebleau with Berry Compote
Goat Cheese Crème Brûlée
Baked Vanilla Camembert Cheese Cake
Baked Apple with Extra Virgin Olive Oil, Feta Cheese Almond Mousse and Lemon Jelly
Mozzarella Cheese with Tomato Raspberry and Brioche Toast
Honey Cheese Mousse with Apricot Rosemary Jelly
Blueberry Cheese Tart
Selection of Cheese with Crackers
Live Station
Strawberry Balsamic Salad with Mascarpone Sorbet
***
Freshly Brewed Coffee, Decaffeinated Coffee and Selection of Teas
Spring Weekend Afternoon Tea
When: On Saturdays and Sundays only from 2 March to 26 May 2013 from 2.30pm to 5pm
Price:  S$52++ per adult | S$26++ per child (six to 12 years of age)
Reservations:  Call +6564345288 or email [email protected]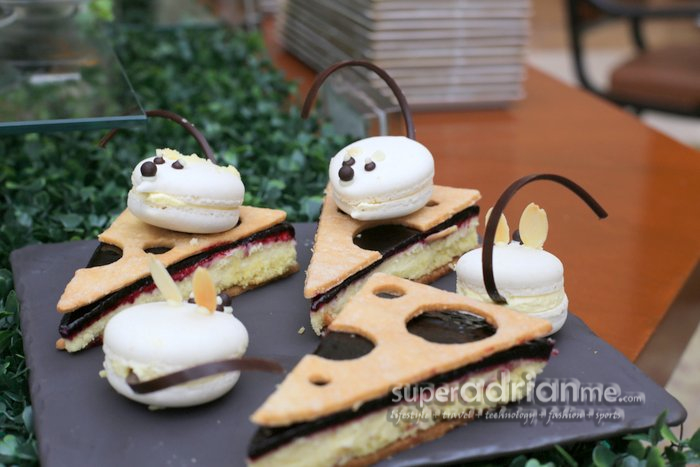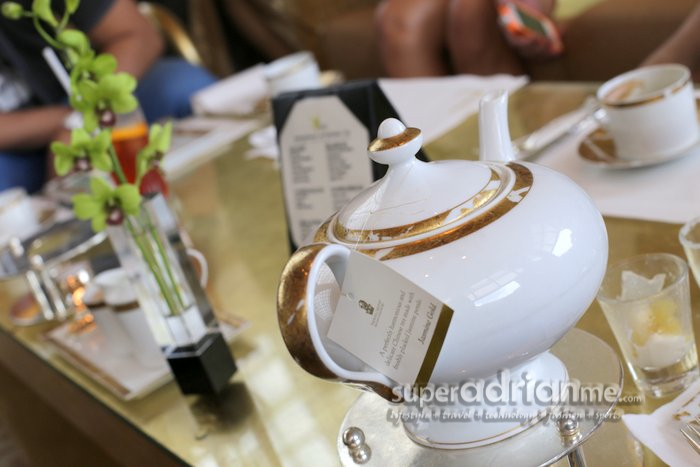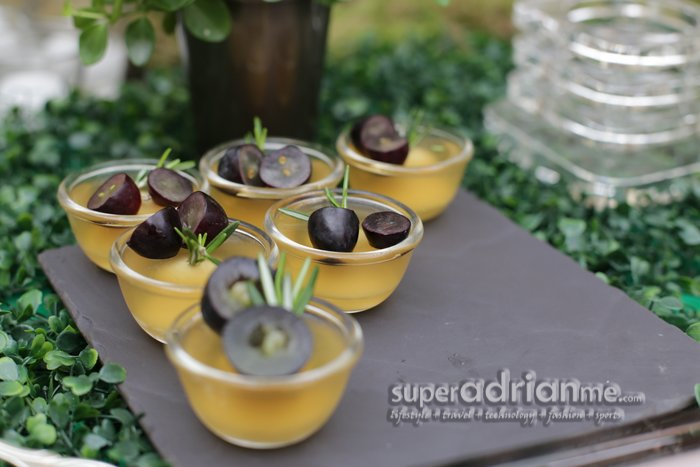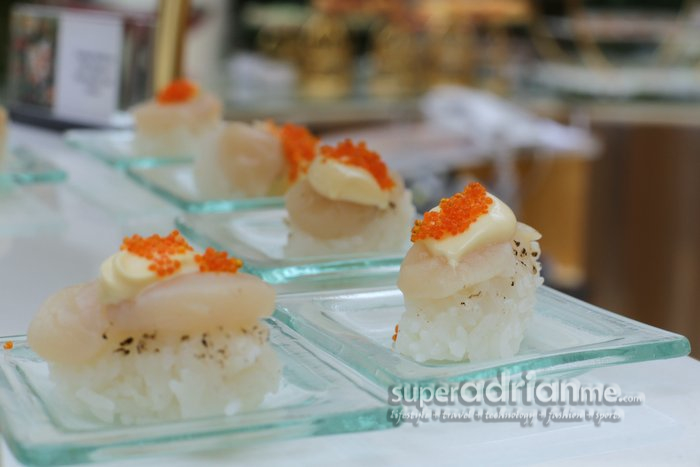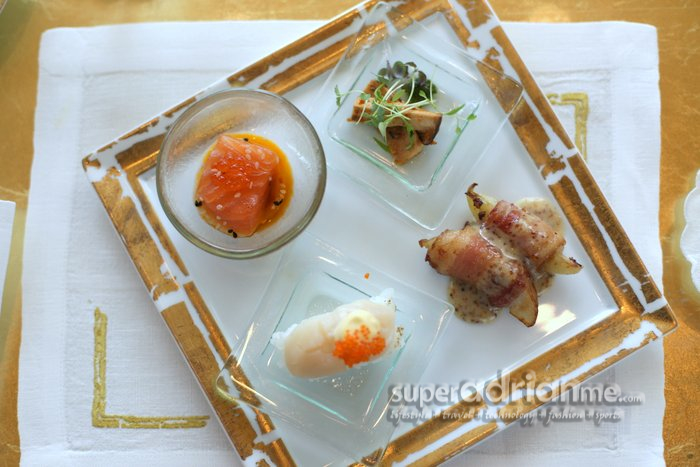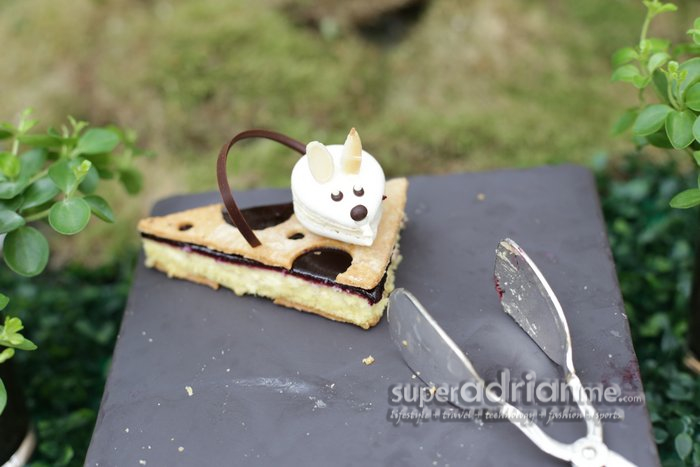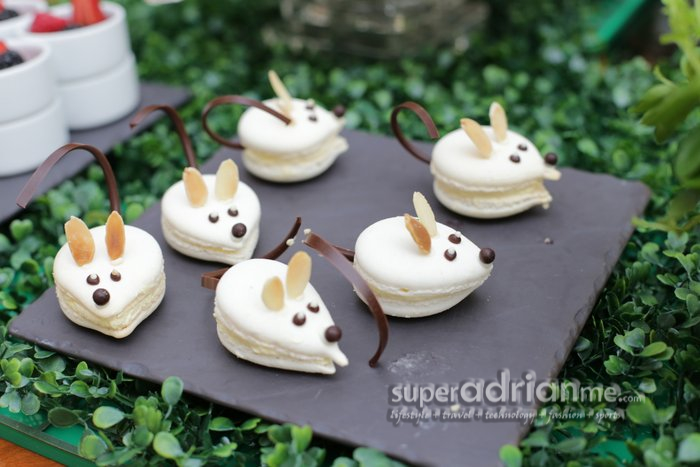 Related articles