California Wine Month is happening in the entire month of June and ends on 10 July 2022. Happening in Lawry's The Prime Rib Singapore, Rosemead, La Dame de Pic, Shang Palace and Origin Grill & Bar.
Blessed with wonderful year-round weather that boasts abundant sunshine and cool coastal breezes as well as a diverse terroir that supports more than 100 grape varieties, California has long been known for its high-quality wines. Through California Wine Month, California Wine Institute aims to introduce California wines and its wine lifestyle to Singapore.
Did you know that California produces 81% of all U.S. wine? It is the world's fourth-leading wine producer and represents over 95% of U.S. exports of wine to Asia. There are 5,900 winegrape growers and over 110 winegrape varieties.
The Four Featured California Wines at Rosemead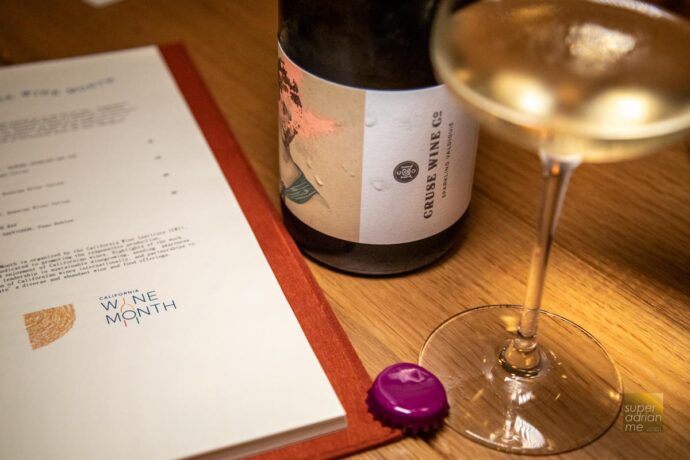 We got to try the four beautiful California Wines that are being showcased at Rosemead, Jigger & Pony Group's modern Californian fine dining restaurant.
Cruse Wine Co.'s 'Rancho Chimiles' Valdiguié Pet Nat 2020 (S$28) is a great white to start off first just because it has such crisp minerally and clean finish. Enjoy vibrant fruit aromas of strawberries, cranberries and watermelon coupled with hints of white peppercorns.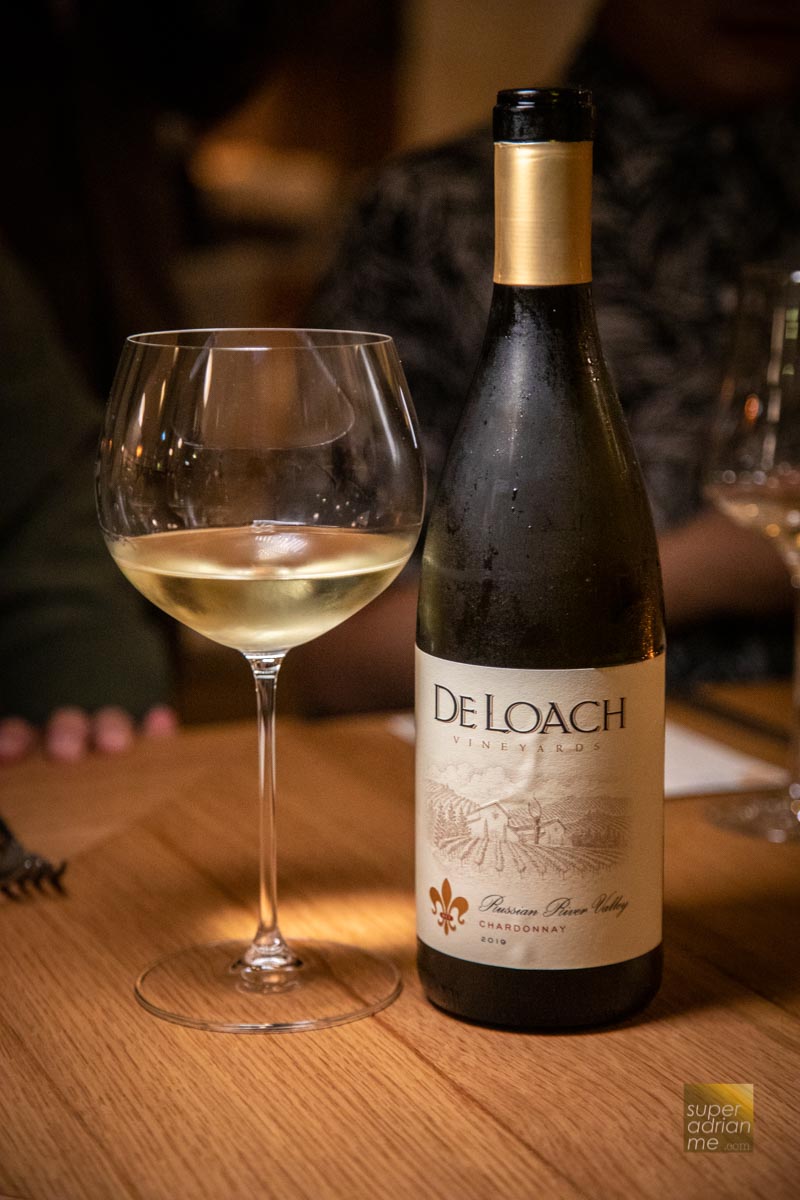 The Deloach, Russian River Valley Chardonnay 2019 (S$34) has rich citrus tones of lemon curd, white peaches and baked apples. Light floral undertones accompany the fruit aromas. On the palate, there is a slight creamy texture with a crisp finish to balance off the wine.
The two reds featured were Kistler, Russian River Valley Pinot Noir 2019 (S$48) and If You See Kay, Paso Robles Cabernet Sauvignon 2017 (S$30). The Kistler Pinot Noir features ripe red fruit aromas of raspberries and strawberries without being overly sweet. Slight earthy undertones follow the pleasant fruit aromas. I rather enjoy the fresh texture of the wine. Definitely changed my perception of Pinot Noir of which I am familiar with those that come from Australia or New Zealand. Changed to one that I truly enjoy.
The Cabernet Sauvignon opens up with opulent aromas of ripe mulberries, plums and dark cherries. Hints of sweet baking spices and vanilla show on the palate. A full and fruit-forward finish without being too overpowering.
Dining at Rosemead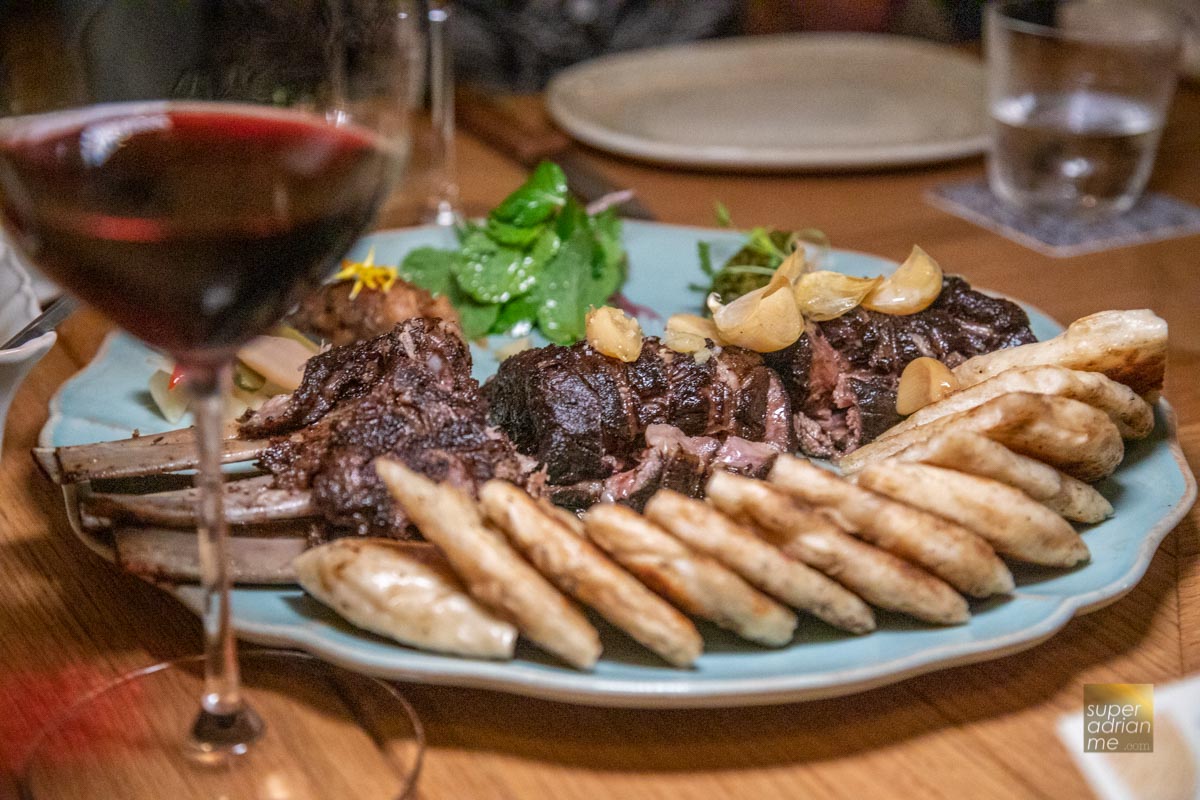 Rosemead is helmed by co-owner and Chef David Tang, formerly from Caffe Fernet which is also under the Jigger & Pony Group. David Tang's home town in California is Rosemead. Here you will enjoy his take on modern Californian cuisine which is inspired by his taste memories while he lived in Los Angeles. Chef David works with seasonal ingredients to maximise their natural flavours, some of which are sourced from producers in Singapore.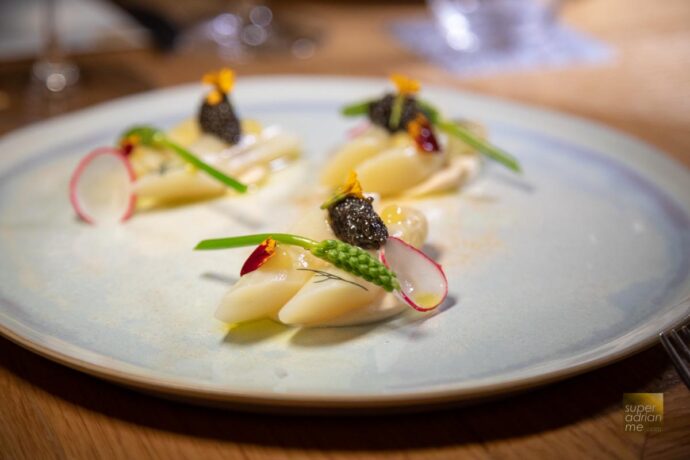 Rosemead's house rolls and shiitake cultured butter are glazed with mushroom and bacon fat is what gets me excited whenever I dine here. Crispy and sweet on the outside, and soft & fluffy on the inside. And when you spread on the shiitake cultured butter, you'll head straight to umami heaven.
The Wood-Fired Lamb Shoulder "Shwarma" with Spiced Pistachio, Tahina and Lebanese Pickles features tender meat that falls off the bone. We also got to try some of Chef David's off-menu items which paired well with the wine.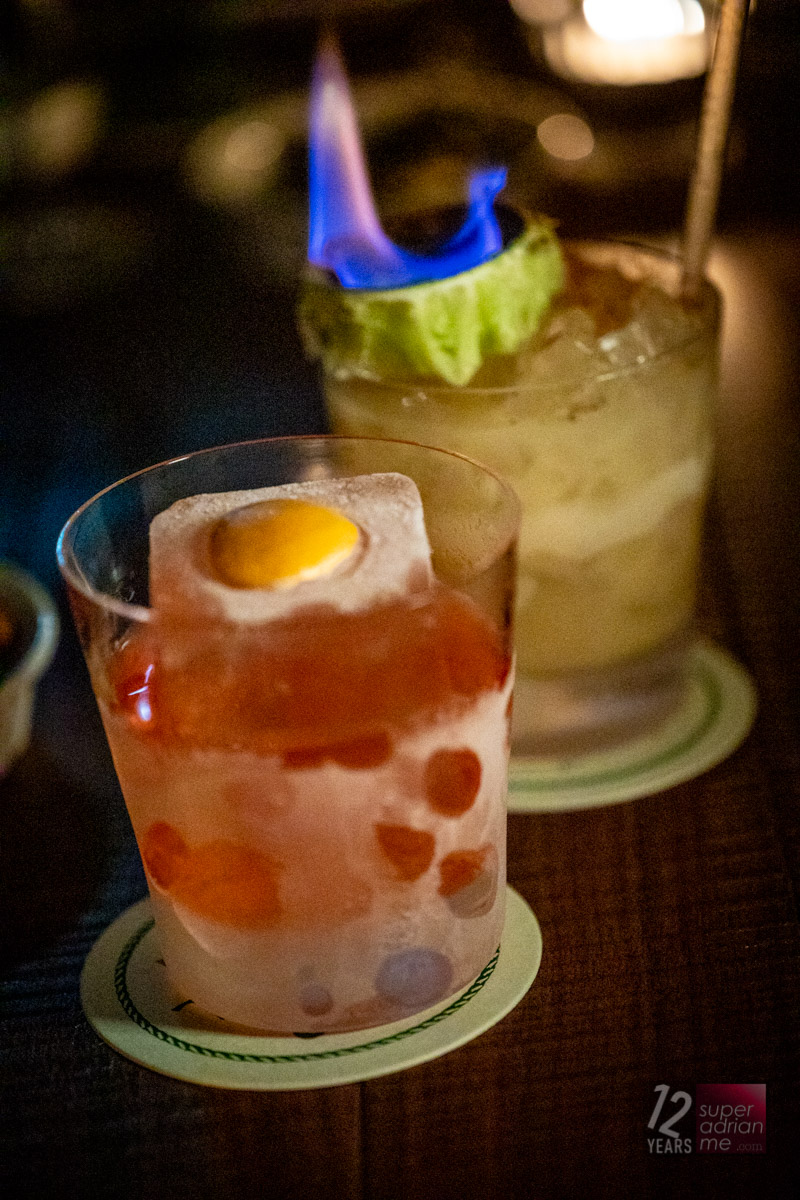 And if there's not enough to drink, Rosemead also offers cocktails or head up to Sugarhall for post-dinner drinks.
Rosemead is located at 19 Cecil Street, Singapore 049704. Lunch is available from 12 pm to 1.30 pm From Tuesday to Friday. Dinner is served from 6 pm to 9 pm from Tuesday to Saturday.