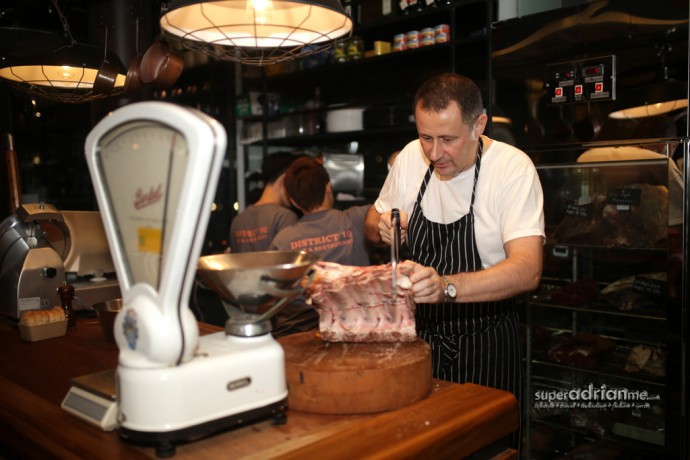 Dry-aged beef is usually served in upscale steakhouses and gourmet meat purveyors. The dry aging preparation involves allowing the beef carcasses, usually large primals or subprimals, to be stored without protective packaging in refrigeration for several weeks to allow the natural enzymatic and biochemical processes to take place.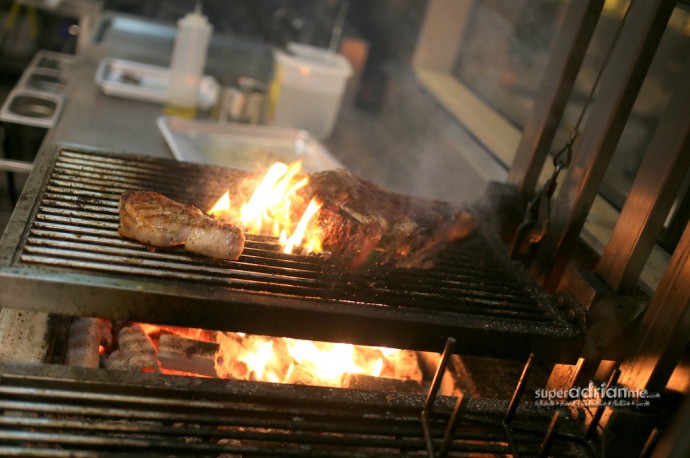 Dry aging affects the meat in two key ways. Firstly the moisture is evaporated from the muscle creating a stronger concentration of beef flavour. Secondly, natural enzymes break down the connective tissue in the muscle leaving it tenderer.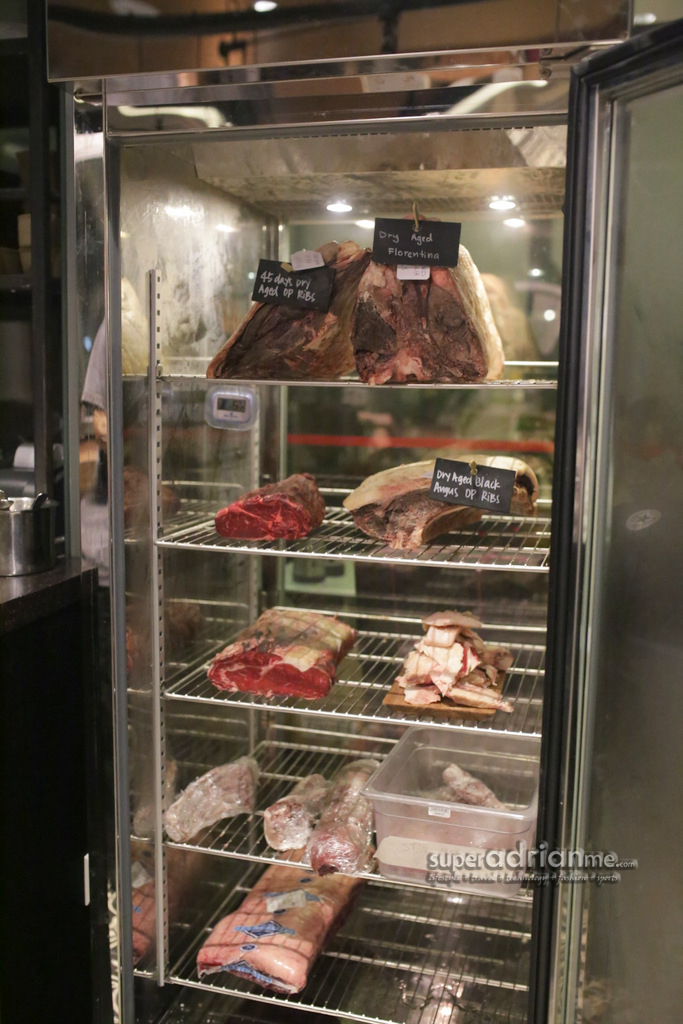 The signature offering at District 10 at Suntec which opened on 4 September 2015 is dry-aged beef. The 1,800 square feet space comes with a beef showcase chiller, a butcher's block so you get to see the Chef sawing off cuts from large chunks of beef, and a 30-seater indoor dining area. Alfresco seating is also available. 
45 Days Dry-aged Black Augus OP Rib (S$18 per 100 grams). The beef is lightly seasoned with just salt and pepper and bbq over Japanese charcoal giving it that tinge of smokiness. It has a nicely charred crust with firm and juicy centre, and a buttery mouthfeel that coats your palate beautifully. Try slicing small bits of the fats, and adding it onto each mouthful of beef, for a richer and juicier bite. 
45 Days Dry-aged Corn-fed Traditional Fiorentina Steak (S$22 per 100 grams). This is basically a T-bone steak comprising of tenderloin and strip, prepared in Florentine style. The beef is so excessively tender you can slice it with a fork. Like the OP Rib, it is juicy with a burnt crust but not as layered or complex in taste.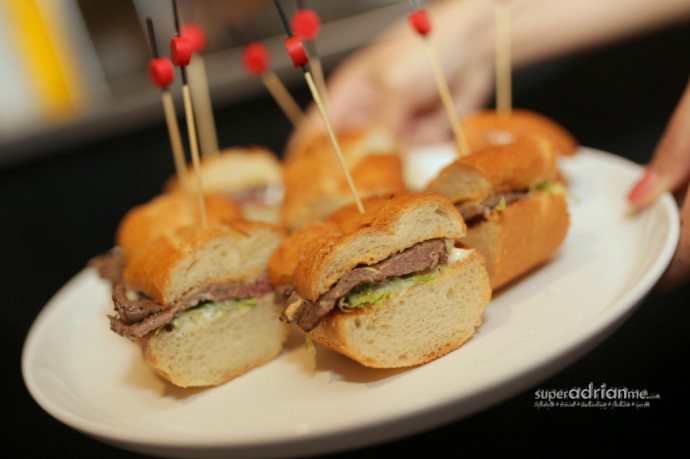 For non-beef eaters, the restaurant also offers other mains like Grilled Norwegian Salmon (S$30), Grilled Lemon Rosemary Chicken (S$26) and Black Ink Tagliolini with Seafood and Sun-dried Tomatoes (S$28).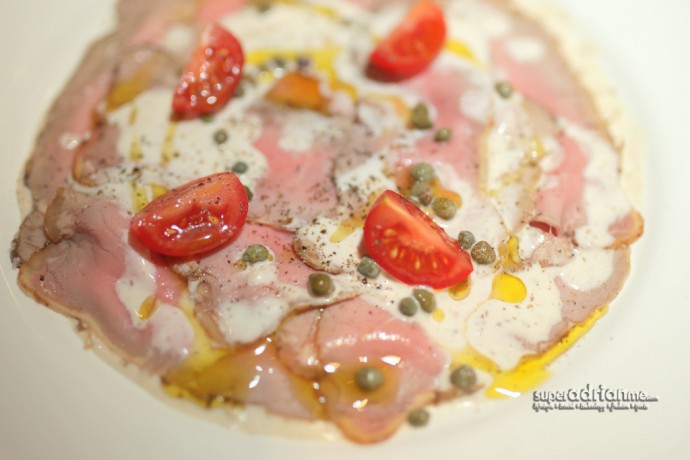 One noteworthy appetiser would be the Sliced Roasted Veal Loin with Tuna Sauce (S$24). Presentation wise, it is not much to look at, and might seem unwelcomely wet. But its taste will make you think otherwise. The veal is tender and thinly sliced, and sits on a light milky tuna sauce that dominates the overall taste, yet is not typically fishy. Unexpectedly fresh. The Italian cherry tomatoes deserve a mention too, as they are super sweet.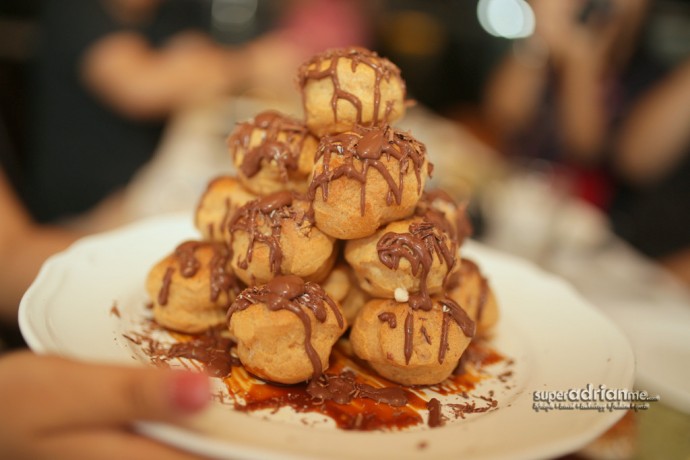 Do note that every District 10 outlet has a different concept, and you will only get these marvellous dry-aged beef at their branch in Suntec.
District 10 @ Suntec City Tower 2 operates daily from 11.30am to 11pm at 3 Temasek Boulevard, Suntec City Mall (Beside Tower 2 office lobby), #01-514/515, Singapore 038983.  For reservations, call +65 6822 2886.