Feeling thirsty? We picked the latest events and spirited dining experiences for you. You'll want to check out the new weekend brunch at Nobu Singapore, or the limited-time Tanqueray Gin Cocktails at Raffles Courtyard, Sake Matsuri with copious tasting portions of sakes, Shangri-la Singapore's famous Festival of Wines, a Dom Pérignon dinner pairing at 28Wilkie and a taste of Knappstein Wines at Little Farms. Or attend masterclasses to broaden you knowledge of wines and sakes.
Weekend Brunch at Nobu Kicks Off 18 March 2023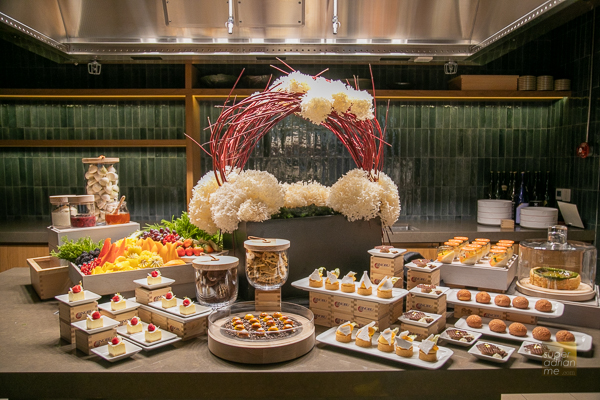 From 18 March 2023, Nobu Singapore is introducing a Weekend Brunch on Saturdays and Sundays from noon to 2.30 pm that promises you a fabulous weekend! Priced at S$158++ per person, enjoy cold dishes from the self service spread such as salad, sushi, hand rolls and more as well as a selection of hot dishes that you order from the service crew. Hot dishes feature Nobu's signatures such as the Black Cod Miso, Chilean Sea Bass with Umami or Spicy Coriander sauce, Squid Pasta with Light Garlic Sauce, F1 Japanese Beef Toban Yaki or Steak, Seafood Toban Yaki and more.
Pastry Chef Jackie Teo's handcrafted desserts will be available from the dessert buffet spread. The Green Tea Flan was my favourite.
Check out the full menu here.
There are two alcohol packages you can top up for the weekend brunch. The S$40 Bottomless Classic Alcohol Package comes with sake, champagne, wines and beers while the S$118 Luxe beverage package comes with free-flow selected sake, champagne, wines, beers and craft cocktails.


Gin Cocktails at Raffles Courtyard till 15 May 2023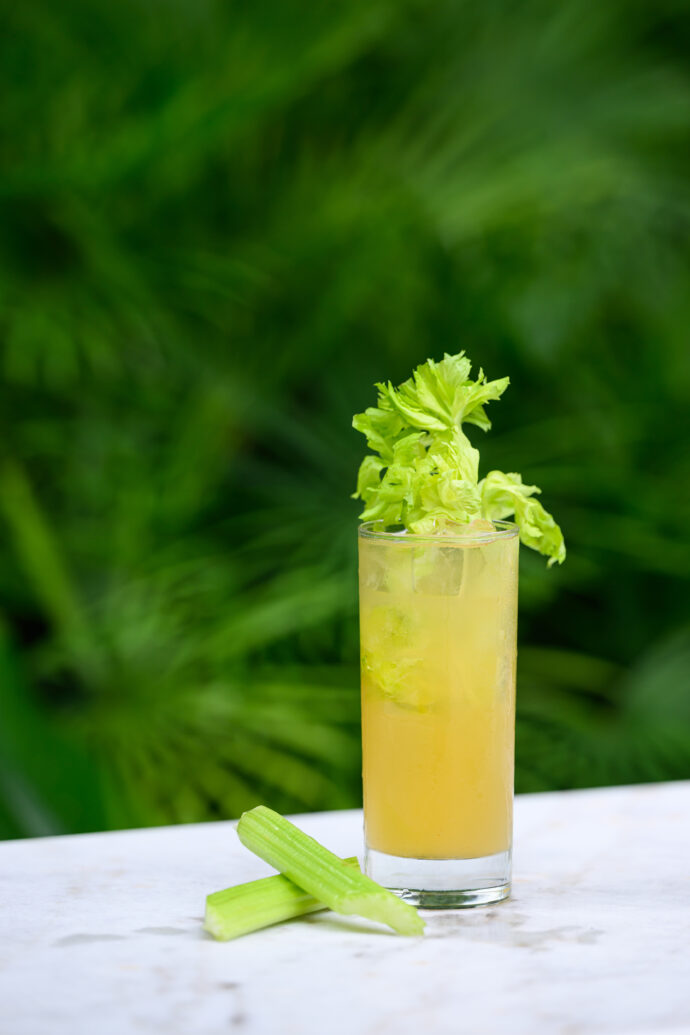 From 15 March to 15 May 2023, Raffles Courtyard in Raffles Hotel Singapore presents a refreshing array of botanical gin cocktails featuring four award-winning expressions from Tanqueray, including the ultra-premium small-batch gin, Tanqueray Nº TEN, which highlights the use of fresh whole citrus fruits. Enjoy this between 3 pm and 9 pm.
Sip on Raspberry Fizz,featuring zesty, fruity notes of Tanqueray Flor de Sevilla Gin elevated with elderflower syrup, fresh raspberry, orange juice, lime juice and soda for a tart and bubbly finish. A summery twist on the classic Bloody Mary, Mary's Breakfast showcases the classic Tanqueray Gin with a tangy blend of Pimms No.1, Green Chartreuse, lemon juice, tonic water and a dash of Tabasco. The award-winning Tanqueray Nº TEN is highlighted in Vinod Wallbanger, concocted with an amalgamation of Galliano Vanilla liqueur, Aperol, and lemon juice to exude a soft mouthfeel with lingering notes of citrus and vanilla.
Also exclusively available at Raffles Courtyard are three classic cocktails concocted by Tanqueray. The Rangpur Negroni is presented with the exotic Tanqueray Rangpur Lime Gin. It is perfectly blended with Campari and Mancino Rosso. Relish in T-10 Martini, simply crafted with Tanqueray No.10 Gin and Dolin Dry Vermouth for a smooth, clean finish. Cap off the night with glass of Tanqueray Sevilla Spritz, made with Tanqueray Flor de Sevilla Gin, sparkling wine and soda water.
All Raffles Courtyard x Tanqueray Gin cocktails are priced at S$22++ each and S$15++ each uring happy hour between 5 pm and 7 pm.
Enjoy a selection of Southeast Asian bites perfectly bundled with classic Tanqueray Gin and Tonic with the Emerald Bundle (S$48++), which comprises of two glasses of Gin and Tonic along with a plate of succulent Spicy Tiger Prawns, or a Lush Bundle (S$56++), which includes two glasses of Gin and Tonic and The Raffles Platter which features signatures such as Singapore Chilli Crab Cakes, Vegetable Spring Rolls and Spicy Tiger Prawns.

Shangri-La Singapore Festival of Wines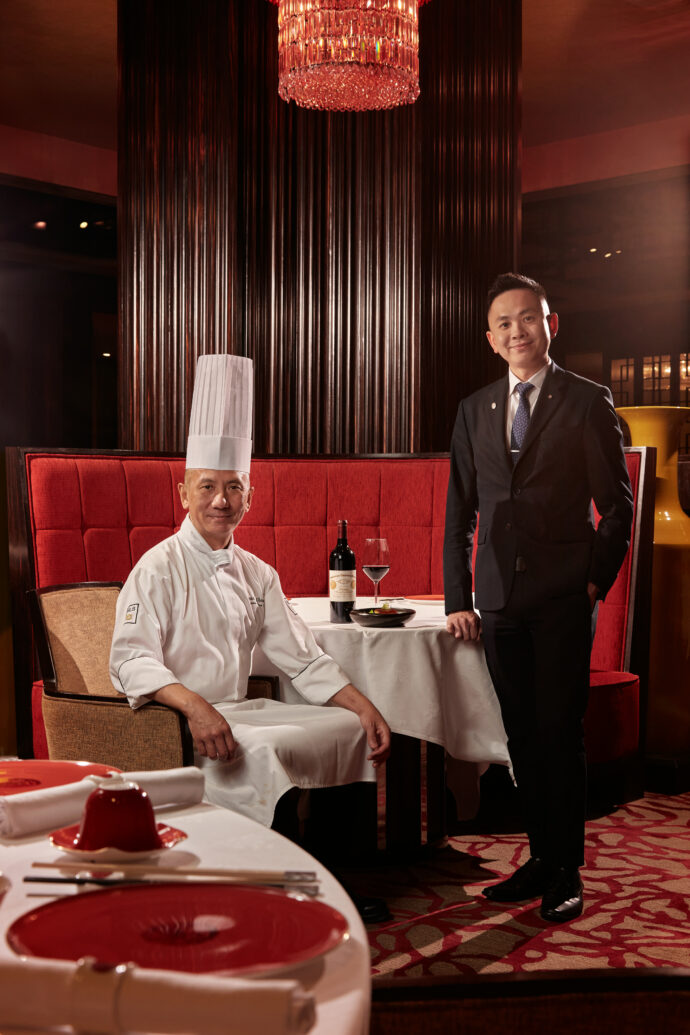 Shangri-la Singapore presents the third edition of the Festival of Wines. The five day epicurean fine wine experience from 22 to 26 March 2023 will showcase over 100 wines from different parts of the world including Château Troplong Mondot, Penfolds and Venue Clicquot.
The first wine dinner of the festival will kick off on 22 March 2023 from 7 pm to 10 pm at Origin Grill. Guest sommelier, Vincent Tan, Wine Director of Odette and Britt Ng, Area Head Sommelier of Shangri-La Group will present a selection of wines that have shaped them in their journeys to becoming the sommeliers they are today. Origin Grill's Chef de Cuisine Nathan Griffin's menu will include Slow Poached Atlantic Cod paired with the 2018 Bodegas Menade, La Misión, Castilla y León, Spain and Rangers Valley Signature Black Tenderloin MBS3+ with Forest Mushroom Purée, Grilled Organic Mushroom, Kale and Truffle Jus. The latter will be paired with the robust 2011 Curlin, Plavac Mali, Barrique Polozaj Pocelina, Peljesac, Croatia. The 4-Hands Sommelier Wine Dinner is priced at S$198++ per person.
The Iconic Wine Dinner at Shang Palace will be held on 23 March 2023 from 7 pm to 10 pm. Priced at S$1,288++ per person, guests can llok forward to Chef Daniel Cheung's sophisticated Cantonese creations and fine wines from renowned wine estates in Bordeaux. The exceptional line-up of wines includes a comparative tasting of Saint-Emilion Grand Cru, Château Pavie, 1989 1er Grand Cru Classé, Saint-Emilion Grand Cru, Château Ausone, 1998 1er Grand Cru Classé, Saint-Emilion Grand Cru, Château Cheval Blanc, 2005 1er Grand Cru Classé and Saint-Emilion, Château Angelus, 2006 1er Grand Cru Classé, paired beautifully with the complex flavours of Crispy-fried Chicken stuffed with Morels and Eight Treasures.
Origin Bar will feature a pop up bar with WINE RVLT for a night only on 24 March 2023. Expect a guided discovery flight of three wines with guest sommelier Mr. Ian Lim from Wine RVLT as well as sample the menu that comes from the kitchen of RVLT. Savour the Crispy Mochi with 24 months Comté, and Iberico Bellota and the refreshing Calamansi Tart with Crème Fraîche and Burnt Meringue.
Other highlights include the Penfolds Wine Lunch at Origin Grill on 25 March 2023 from 12 pm to 2 pm at S$158++ per person, the Château Troplong Mondot Wine Dinner at Origin Grill on 25 March 2023 from 12 pm to 2 pm at S$158++ per person, and the Veuve Cliquot Champagne Brunch at Origin Grill on 26 March 2023 from 12 pm to 2 pm at S$168++ per person.
On 26 March 2023, attend the Wine and Cheese Masterclass at The Dutch Pavilion from 3pm to 4pm at S$88 nett per person. Britt will take guests through five French wines and share how the tannins will counteract with the creamy texture of brie and the sweeter wines paired with Bleu d'Auvergne, a French blue cheese.
Visit bit.ly/SLSFestivalofWines23 to purchase tickets.
Little Farms x Knappstein Wines

Little Farms has collaborated with Knappstein Enterprise Winery to kick off its month-long celebration of South Australian wines! Get a taste of world-renowned wines from the Knappstein winery with a representative from 24-26 March at all Little Farms stores. Knappstein Wine Tastings are available at Serangoon Garden on 24 March 2023 from 4.30 pm to 8.30 pm, at Tanglin Mall on 25 March 2023 from 12 to 6pm and at Valley Point on 26 March 2023 from 12 to 4 pm.
Enjoy a five-course dinner menu created by Little Farms' Chef Ray Yeow, Head of Little Farms Table, Tanglin Mall on 25 March 2023 from 6 to 9 pm at Tanglin Mall. Discover the history and craftsmanship behind Knappstein Enterprise Winery with hosts Tania Matz, Knappstein Cellar Door Manager, and General Manager Eric Ma, and gain insights into the art of pairing wines with food. S$128++ per person with wine pairing or S$108++ per person for food only.

Sake Matsuri to be Held at Guoco Tower on 1 and 2 April 2023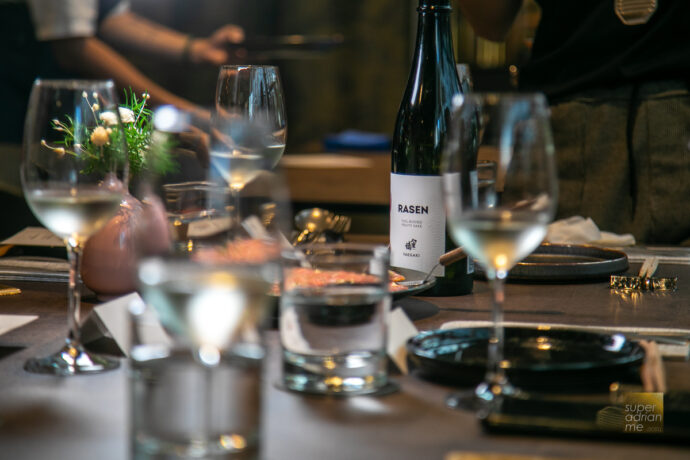 This year's Spring edition of Sake Matsuri returns on 1 and 2 April 2023, but at a new venue. It will be held at the atrium of Guoco Tower. The festival will welcome a host of visiting brewers from across Japan, who will present a diverse selection of sake, including Awamori from Okinawa and a collaboration sake between Japan brewery Yaegaki and Singapore celebrity chef Willin Low.
Hyogo-based brewery Yaegaki has partnered Singapore Chef Wilin Low to create RASEN, a new blended sake made specially to be paired with Singapore's unique cuisine. This collaboration sake will make its debut at Sake Matsuri Singapore ahead of its official launch in April.
Look forward to three hours of sake sampling and take home your own RIEDEL tasting glass. Food vendors such as Gyu San will be selling their famed Wagyu fat-fried katsu sandos while Wagatomo will serve up small bite.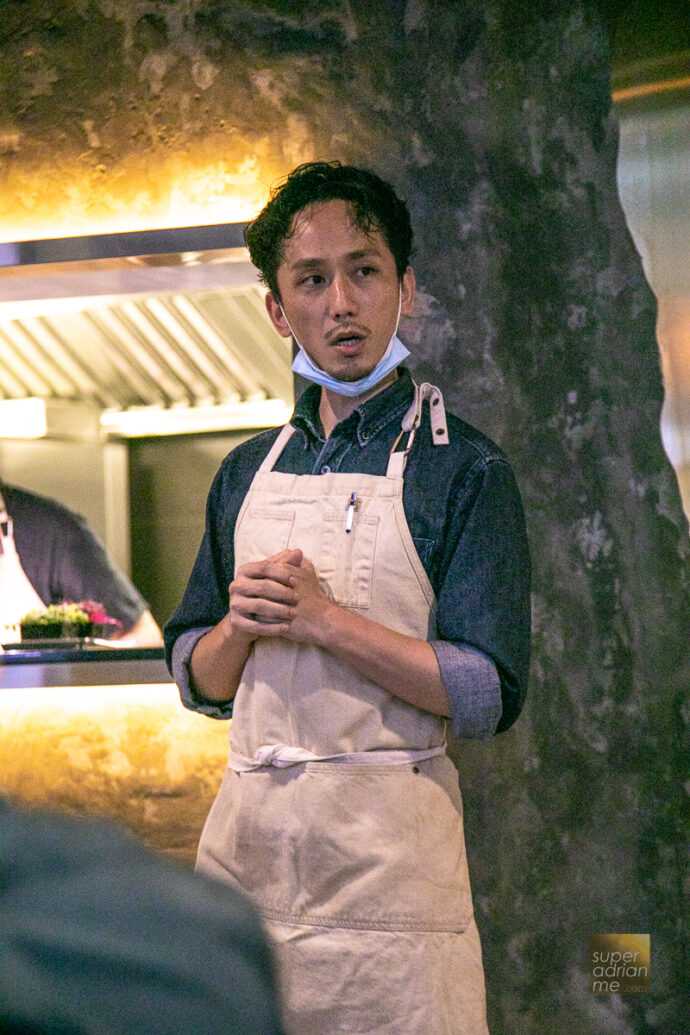 Check out the masterclasses that are held offsite. Post-festival, wrap up each day of sake tasting with a 9-Course Sake Pairing Dinner at Wagatomo from 6pm to 8 pm or 8.30 pm to 10.30pm, hosted by Sake Samurai Elliot Faber on Day 1 and Inter Rice Asia Director Adrian Goh on Day 2. Experience modern Japanese restaurant Wagatomo's innovative approach to traditional cuisine, paired with select sake from Sake Matsuri. Priced at S$199 nett per seat with a minimum two to book or S$699 nett for four seats.
Get your tickets at S$55 per person or S$250 for a group of five online.
28Wilkie Gastronomic Experience x Dom Pérignon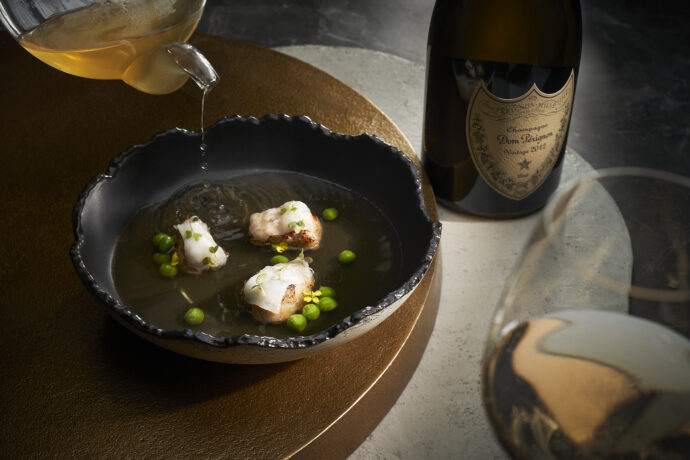 The Dom Pérignon Vintage 2013 has officially launched in Singapore. To mark its launch in Singapore, 28 Wilkie Chef de Cuisine Seth Lai has designed an all-new five-course pairing menu around the notion of creation that lets guests experience the different facets of the Dom Pérignon Vintage through taste, touch and sight.
The pairing menu takes guests through the five facets of the Dom Pérignon Vintage. It opens with Intensity, a cauliflower-based dish paired with Dom Pérignon Vintage 2010. It is followed by Precision, a sweetbread-based course paired with Dom Pérignon Vintage 2012. Next are Tactile, an Acquerello risotto-focused dish, and Complexity, a spring lamb-based course – both of which are paired with the Vintage 2013. The menu finishes with Minerality, an apricot dessert featuring forest honey, pecan, and chamomile.
The gastronomic experience brings together chef's culinary creations, contrasting food composition to emphasise harmony in each dish, and specially sourced tableware and cutleries of different shapes and textures that illustrate the five facets of the Dom Pérignon vintage.
Available from 14 March to 13 June 2023 for S$468++ per person.

Wine Masterclasses and Pop Up Wine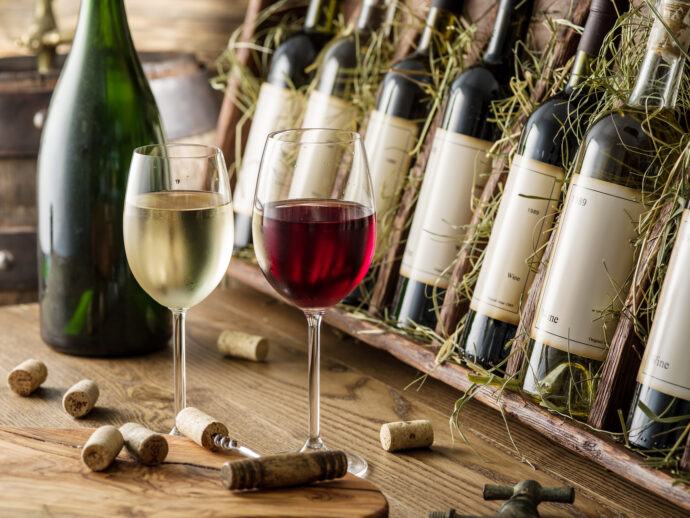 Increase your knowledge about wines at Pop Up Wine's masterclasses in March and April. As part of their 'Behind the Scenes' series, guests can visit Pop Up Wine's warehouse in Tiong Bahru and enjoy an interactive and low-key wine-tasting experience. Guests will also have the opportunity to meet other wine enthusiasts while enjoying discounts on purchases made on the night, with next-day home delivery.
Discover different wine types and regions, gain insights into critic ratings and wine labels, and learn how to confidently order from even the trickiest of wine lists. This informal wine-tasting event will be led by Pop Up Wine's wine experts and is perfect for wine enthusiasts who want to increase their knowledge and appreciation of wine.
Introduction to Wine will be held on 30 March 2023 from 6.30 pm to 8.30 pm at Pop-Up Wine HQ at #04-19/20, 1001 Jalan Bukit Merah, Singapore 159455.
Discover Italy's new and age-old wine-making techniques and the lowdown on up-and-coming wine-growing regions and vignerons at Pop Up Wine's most popular event in Singapore. Pop Up Wine's experts will demystify Italian wine, offering insights into its styles and varieties while guests enjoy tasting six award-winning wines.
Wine Discovery – Italian Wine will be held on 20 April 2023 from 6.30 pm to 8.30 pm at Pop-Up Wine HQ at #04-19/20, 1001 Jalan Bukit Merah, Singapore 159455.