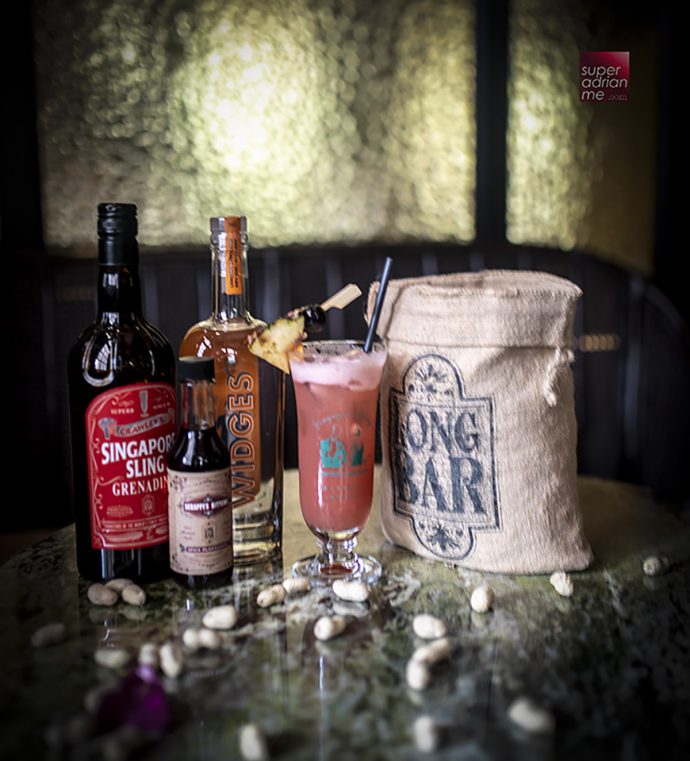 The Singapore Sling was created by bartender Ngiam Tong Boon at the Raffles Hotel Singapore in 1915. At that time, women were not allowed to drink alcohol in public and hence Ngiam decided to create a cocktail that looked like a fruit juice.
Update (August 2019): Raffles Hotel Singapore officially reopened on 1 August 2019. Check out photos of the hotel in our sister website SUPERTRAVELME.com.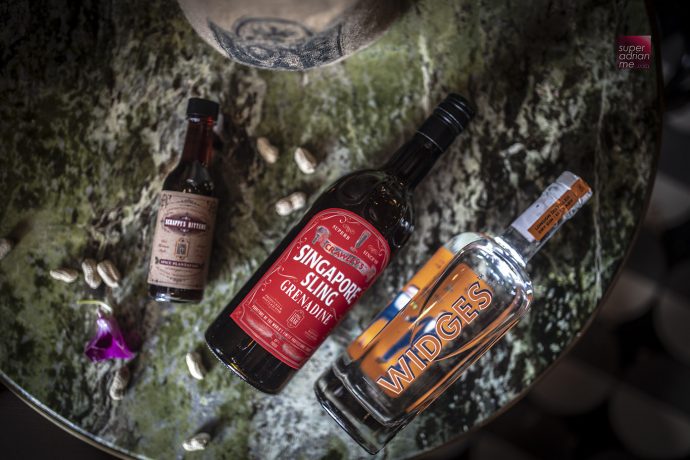 The ingredients of the Singapore Sling include:
London Dry Gin
Dom Benedictine
Cherry Liqueur
Dry Curacao
Pineapple Juice
Grenadine Syrup
Bitters
The concoction is shaken and poured over ice in a collectible Singapore Sling glass that is available at the Raffles Gift Shop pop-up at 3 Seah Street. Patrons get a 10% discount on all regular-priced items.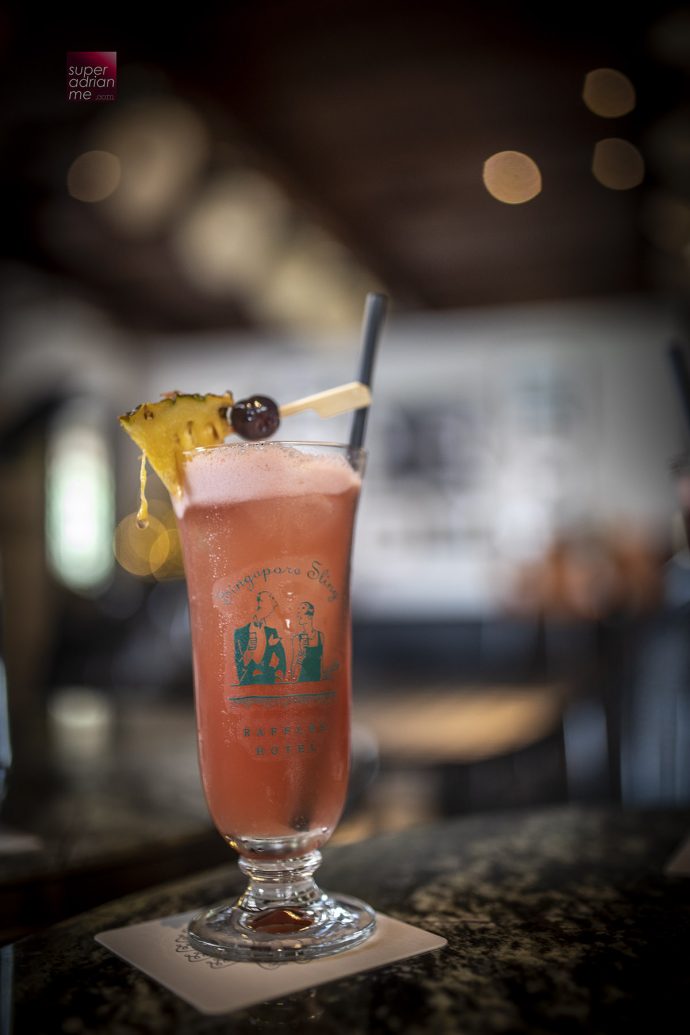 The Original Singapore Sling (S$32) is created with Widges London Dry Gin, Bénédicitine, Luxardo Cherry Sangue Morlacco, Ferrand Dry Curaçao, Raffles Signature Grenadine, Pineapple Juice, Fresh Lime Juice and Angostura Bitters. Widges Gin features prominent notes of juniper, cardamom and sweet orange, and is bottled at a slightly higher 41.5% ABV, making it the perfect foil to the pineapple and cherry in the Singapore Sling. The Singapore Sling is topped with a slice of pineapple and Luxardo Maraschino Cherry steeped in cherry liqueur.
Three other Slings are available in the menu. The Raffles 1915 Gin Sling (S$28) is the ancestor of the Singapore Sling. It is made with Raffles 1915 Gin, Bénédictine, Cherry Sangue Morlacco, Fresh Lime Juice, Seltzer Water and Angostura Bitters.
The Sakura Sling (S$28) is a blend of Dasai 50 Sake, Calvados, St. Germain Elderflower Liqueur, Hibiscus and Cayenne Cordial and Green Chatreuse. This blend signifies friendship and the renewal of spring, marking 50 years of bilateral relations between Singapore and Japan.
The Vintage Sling (S$188) is made with a private collection of vintage spirits from the 1950s. This is the era of the creation of the Singapore Sling. This cocktail is mixed with Gordon's London Dry Gin 1950s, Bénédictine 1949, Luxardo Cherry Brandy 1950s, Cointreau 1950s, Raffles Signature Grenadine Pineapple Juice, Fresh Lime Juice and Angostura Bitters.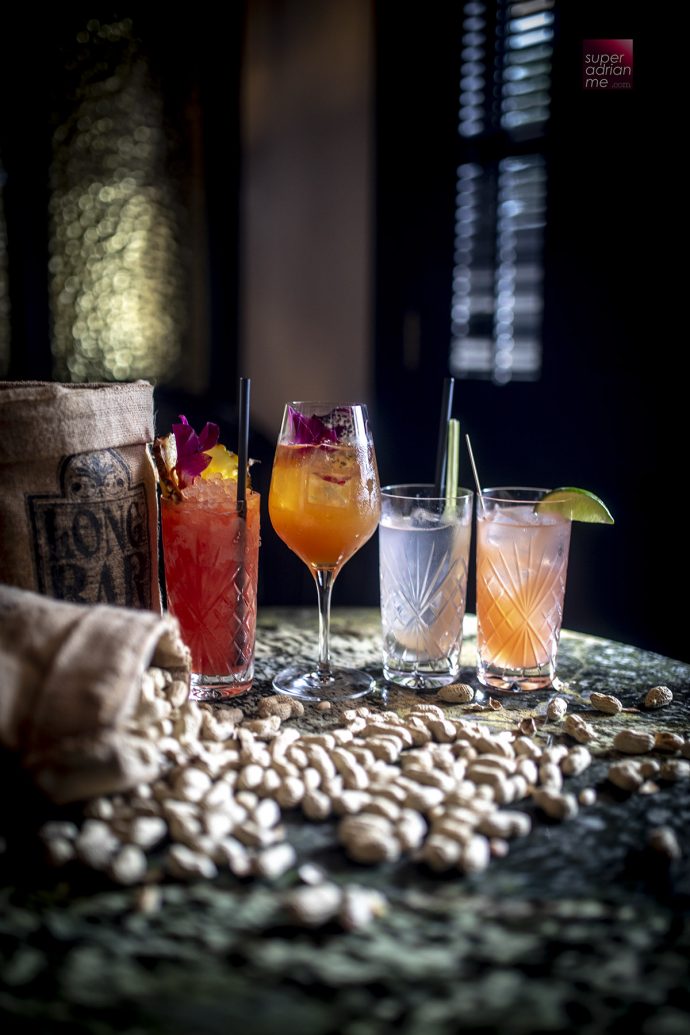 Also available in the menu are Straits Classic Cocktails that are priced at S$26. The Gin Pahit is a Malaysian style G&T, or "Long Pink Gin". The London Dry Gin, Raffles Edition Tonic and Angostura Bitters in this spirit forward cocktail.
The Straits Cup is a classic British cooler dressed up with fresh tropical flavours. The East Imperial ginger beer gives the concoction of Pimm's No. 1, Raffles 1915 Gin, Fresh Lemon Juice a refreshing yet strong kick. This cocktail is embellished with an orchid and freeze dried dragon fruit.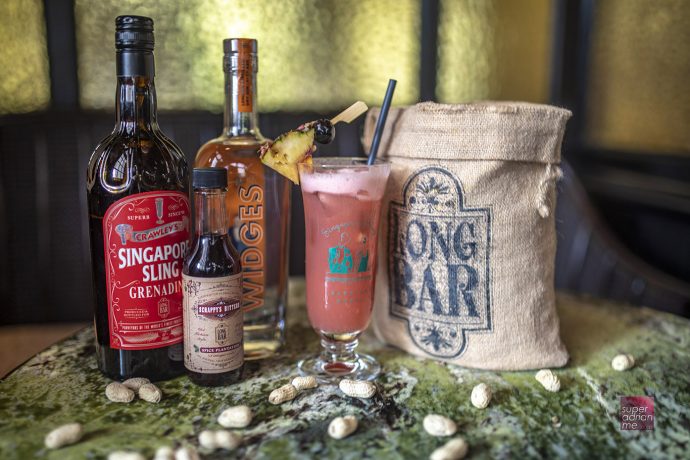 Signature Cocktails are inspired by local plantation crops of old Singapore, and famous guests who enjoyed this icon of luxury and glamour throughout the 20th century. Two are gin based, one brandy and two whisky. They are all priced at S$26 each.
The Golden Milk Punch is a tribute to Joseph Rudyard Kipling (1865 – 1936). an English journalist, short-story writer, poet and novelist. His works include The Jungle Book and short stories including "The Man Who Would Be King". He visited Raffles in 1889. This golden yellow cocktail is concocted with blended Scotch whisky, spiced saffron almond milk, apricot liquor, ginger and fresh lemon juice.
The Duke is a stiff drink. Perfect if you're having a bad day. Inspired by John Wayne who was nicknamed "The Duke", the archetypical cowboy, aged in leather for flavours of the range. This dark brown cocktail is a mix of Rye Whiskey, Mezcal, Foro Amaro, Italian Vermouth with Beef Jerky.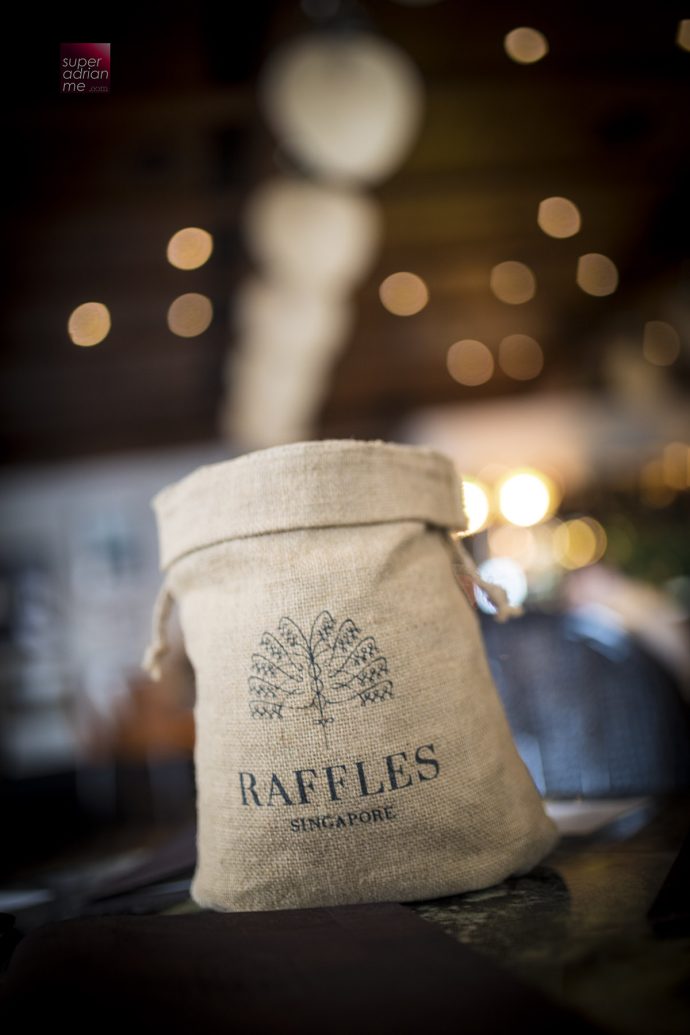 The refurbished Long Bar reopened in September this year. The bar retains the decor inspired by the Malayan plantation life of the 1920s. The bar counter and the spiral staircase have been restored. The earthy interior centres around cane and rattan furniture. The bar is open from 11am to 11pm. It gets filled up pretty quickly and by evening the Long Bar is full of jovial patrons trying out the Singapore Sling and tossing peanut shells on the floor.