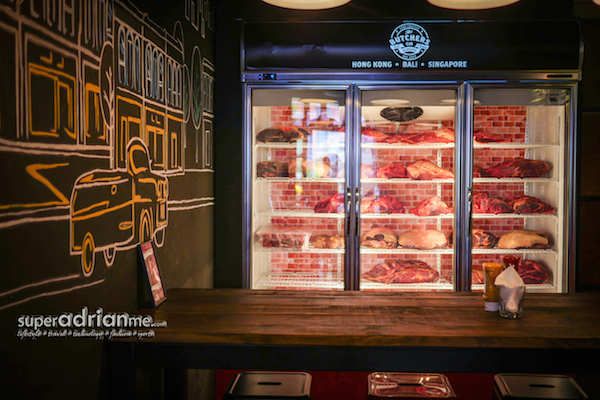 The Butchers Club Burger is taking burgers to another level by using dry-aged beef for their burger patties. The beef is freshly minced and mixed with a secret seasoning blend on location, and then grilled in front of customers. This franchised brand, which is already an established name in Hong Kong, has started operations in Bali and more recently, Singapore.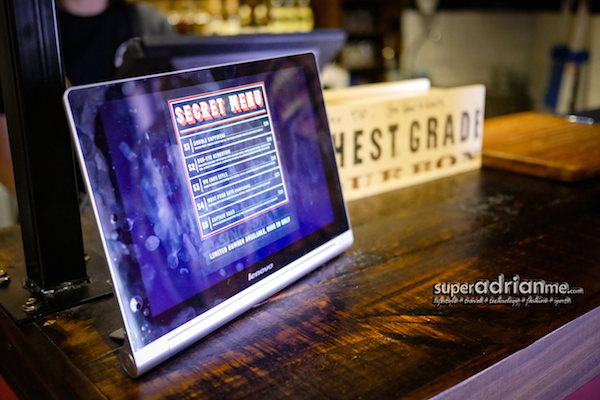 The main menu signage offers just one choice – The Burger (S$20). However, there is a "not-so-secret" Secret Menu that offers another four to five variants, and this can be found on the iPad menu at the counter. Quantities of the burgers in the Secret Menu are limited, and some are seasonal. For those who do not take beef, this extended menu also offers a vegetarian option (What Food Eats at S$23) as well as a breaded barramundi fillet burger (Captain Ahab at S$24).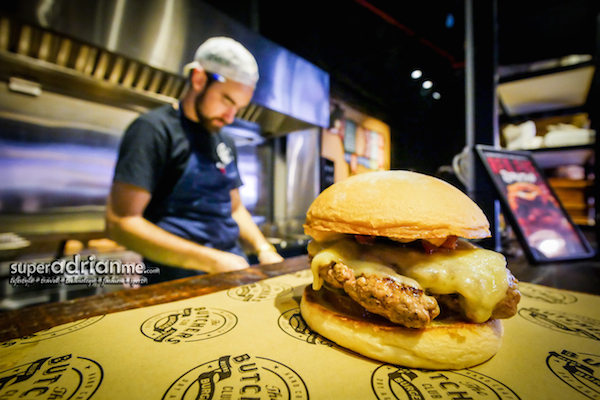 Its signature The Burger (S$20) has the typical burger ingredients – beef patty, bacon, cheese, tomatoes and pickles. But with the 160 gram dry-aged Black Angus grain-fed beef, you get a patty which firm, juicy plus a more intense beef flavour. The strip bacon is also glazed with maple syrup for added sweetness. It is finished with a caramelised onion spread and toasted buns.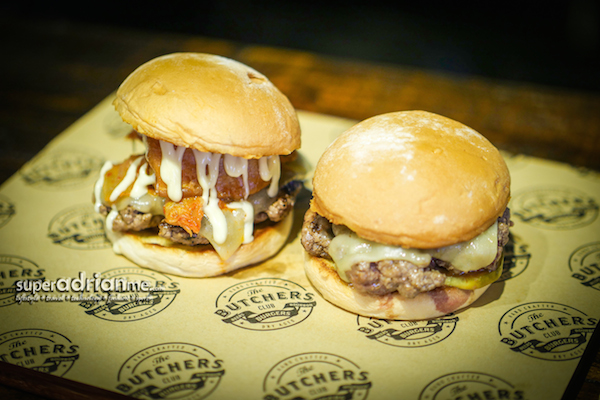 For an Asian twist, you must try the Wu Tang Style burger (S$25). Sriracha is sprayed onto the beef patty and then grilled, infusing the spiciness into the meat and also preventing it from oozing out when you bite into the burger. It is topped with cheese, Korean kimchi, Japanese kewpie mayo and a crunchy slice of tempura sweet potato. I hate to use this phrase but what an explosion of tastes! I love this to bits. The sweet potato tempura is so good they should consider making it as a side dish.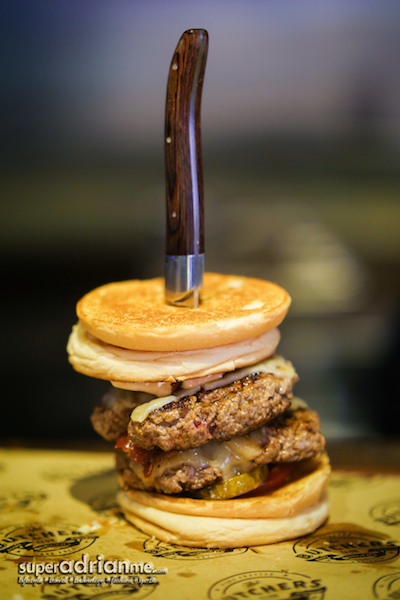 If you are famished, then give yourself a double shot with Double Happiness (S$38). Comes with double patty plus double cheese, in between two grilled cheese buns. It looks daunting but we have tried it and it is possible to put the whole burger into your mouth. Here's a tip from the chef. Hold the burger with two hands, grip it with utmost conviction and do not let it go or put it down until you finished eating the whole burger. Squeeze it so it is compressed but not to the point that the buns break. You can try big mouthfuls or even small nibbles, as long as you remember to keep going and not to put it down. Once you let go, the fillings will spill out. Another tip is to slice it into half, especially if you have small hands.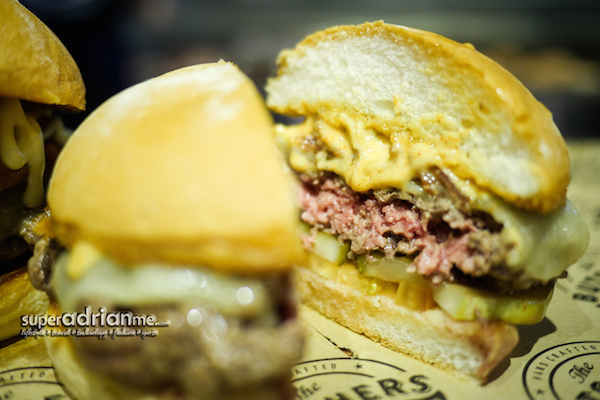 All their beef patties are grilled to medium doneness, leaving a pink centre. If the outlet is not too crowded, they might consider requests to grill it longer so you get it medium well or well done. But it is not recommended.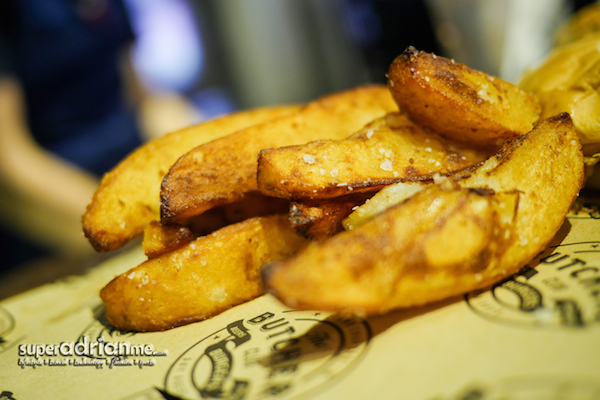 The burgers do not come with fries. But order a side of chunky Duck Fat Fries (S$8) as it totally complements the meal. The hand-cut potatoes are triple fried in duck fat, and lightly salted. Remember to eat it while it is freshly fried as its crispiness will not last long. We were advised to eat it within five to ten minutes. 
The Butchers Club Burger only serves one type of beer – Peroni (S$12 per bottle). Other drinks include a range of Bourbon (S$10 – S$20), and Tequila or Vodka (S$12). For non-alcoholics, I would go nostalgic with a nice A&W Root Beer Float (S$7).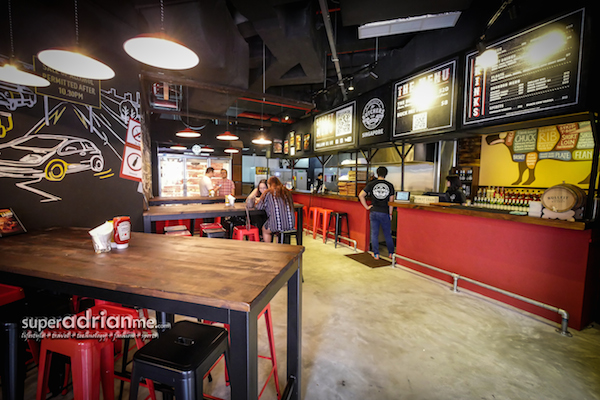 The Butchers Club Burger is located at 3A River Valley Road, #01-01B Clarke Quay, Singapore 179020. It opens daily at 12pm noon and closes at 12am on Sundays to Tuesdays, 2am on Wednesdays and Thursdays, and 4am on Fridays and Saturdays.