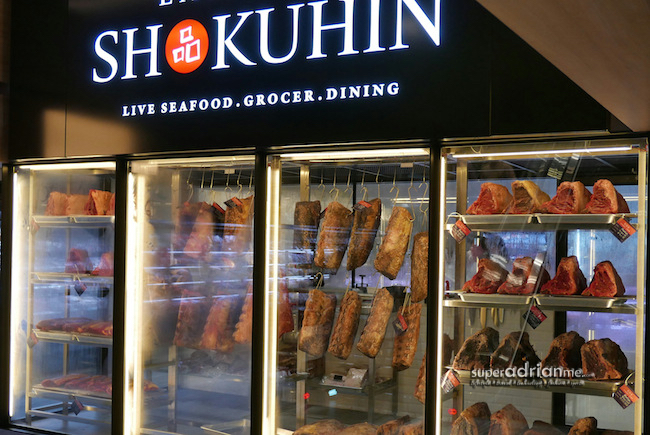 Emporium Shokuhin is the latest and largest integrated Japanese concept in Singapore, incorporating gourmet shopping and dining. Taking 34,000 square feet of Marina Square's lifestyle and dining wing, Emporium Shokuhin boasts of a gourmet grocer, live seafood market, Singapore's first dry-age beef deli that ages beef for retail, and eight new dining concepts offering yakiniku, sushi, shabu-shabu, ramen and gyoza, seafood and wine, a cafe and bakery, a ready-to-eat (for takeaway meals), and a fine-dining restaurant Takujo. 
Takujo serves modern Japanese cuisine. We tried a tasting menu of the freshest seafood and premium beef. All key ingredients are available in their retail arm so if there is something you tasted and want to buy for home cooking, you can easily purchase it after your meal. 
The eight-course meal we had was a gourmet's dream. Food so fine, so fresh and cooked to perfection. Not to mentioned in a classy, cozy and warm ambience.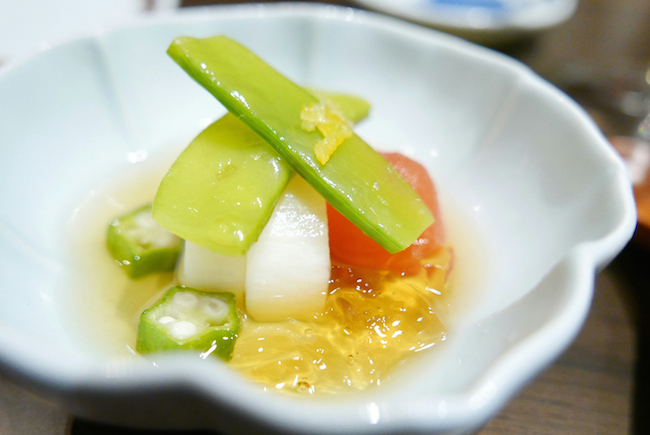 Yasai no Reisei Yose (S$10). Chilled vegetable salad with bonito reduction. A very light dish to tickle the palate.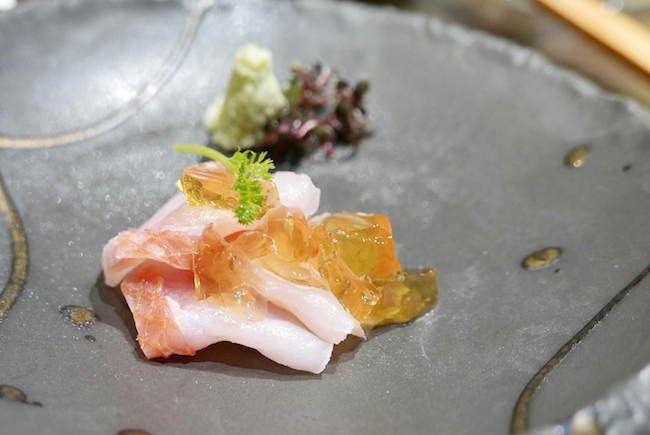 Shiromi Sakana no Akasu (S$22). Seasonal white fish with sweet and refreshing vinegar jelly.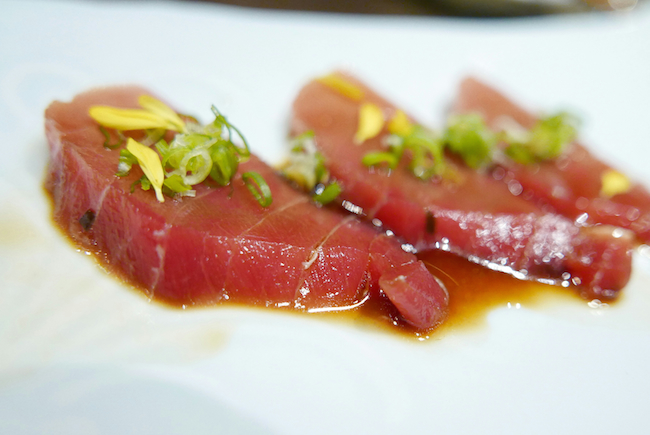 Maguro no Konbushoyu Tsuke (S$22). Nagasaki Bluefin tuna with konbu soy dressing.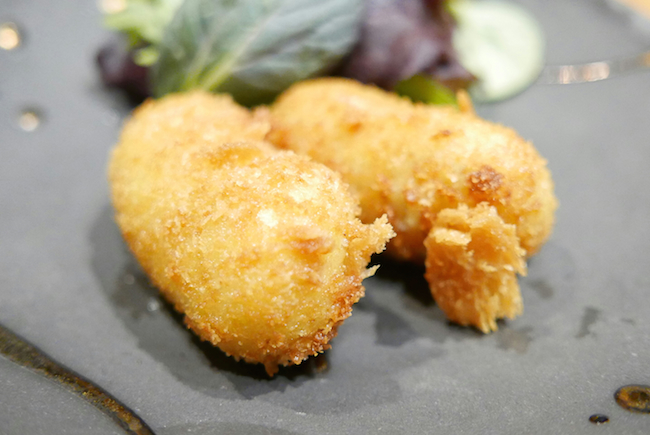 Kani Cream Croquette (S$18). Crab croquettes with an ultra crispy batter, and a smooth creamy crab filling.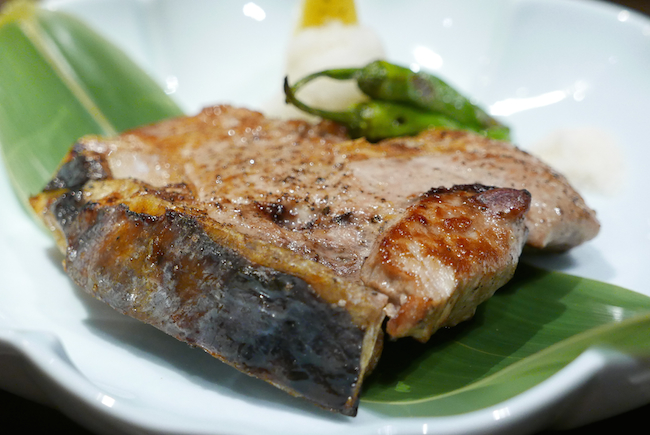 Grilled Tuna Cheek. Seasonal price and by weight. The piece shown in picture is an estimated S$80 and can be shared by two diners. This is the cheek of the Nagasaki Bluefin tuna. It is lightly salted and grilled, and has a slightly smoky taste. Parts of it are crispy while the flesh is pink, moist and firm. So good that the entire table of diners was quiet while they savoured it.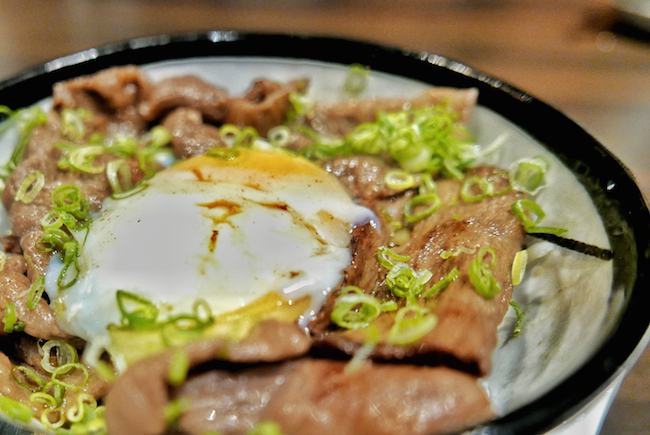 A5 Miyazaki Sukiyaki Don (S$38). Prized award-winning Miyazaki beef, thinly sliced and simmered with sweet sauce, on Niigata rice and topped with a half boiled egg. The egg and spring onion helps to balance any potential heaviness from the beef. Thankfully the beef slices are thin and you can eat it on its own. However, mixed well, and taken together with the premium rice, it is heaven in every mouthful.  We would come back to Takujo just for this.  Unfortunately it is only available during lunch.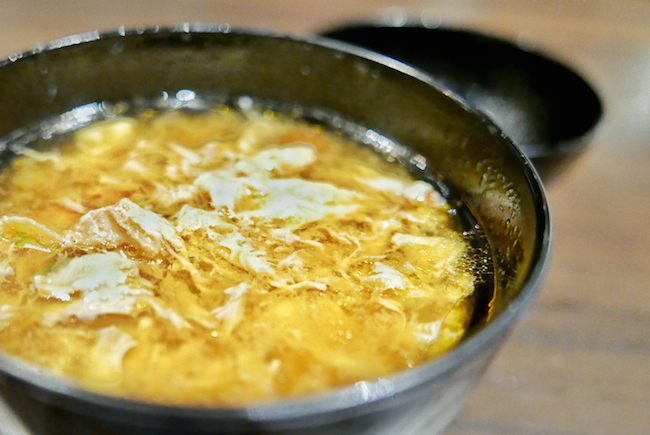 Ise Ebi Miso Soup (S$16). Savory and sweet lobster miso soup, with chunky pieces of lobster.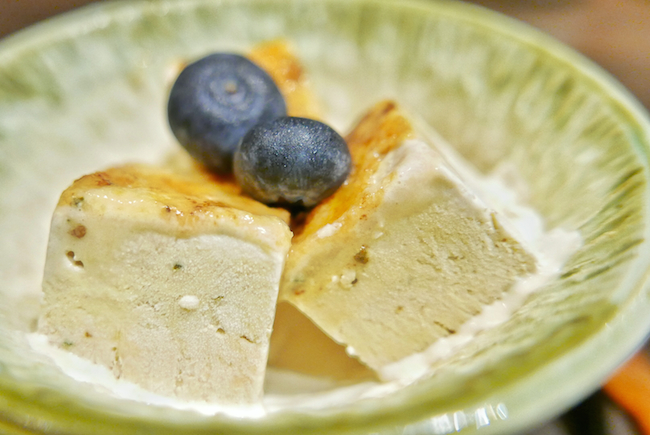 Genmaicha Ice Cream (S$6). Genmaicha is green tea combined with roasted brown rice. This handmade ice cream is fresh, creamy and totally addictive. Sadly it is handmade with limited quantities each day, so you cannot purchase it for take-away. What a perfect ending to a sumptuous meal. 
Emporium Shokuhin is located at 6 Raffles Boulevard #01-18, Marina Square, Singapore 039594. The Grocer opens 11.30am to 9pm daily. Live Seafood Market and Aged Beef Deli opens 8.30am to 9pm daily
Takujo opens 11.30am to 3pm, 6pm to 10pm daily. For reservations and enquiries, call +65 6224 3433.