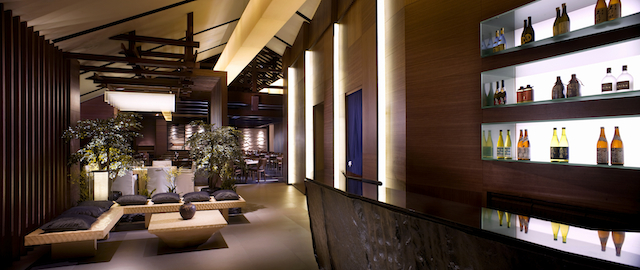 Keyaki in Pan Pacific hotel Singapore celebrates the food culture of Ishikawa Prefecture from 12 November to 13 December 2015, with popular ingredients sourced from what many regard as the "Food Treasury" of Japan.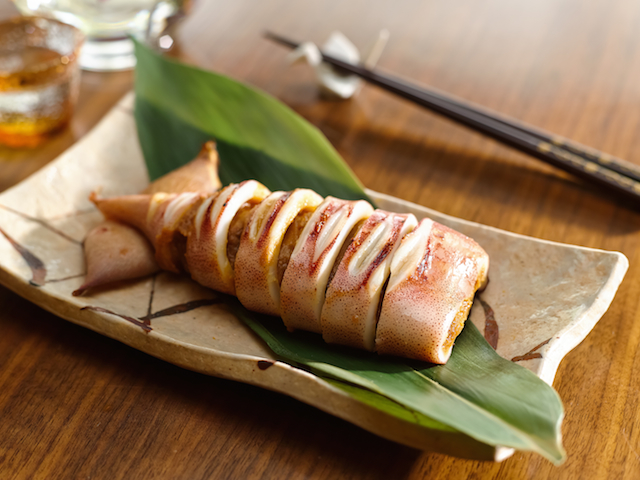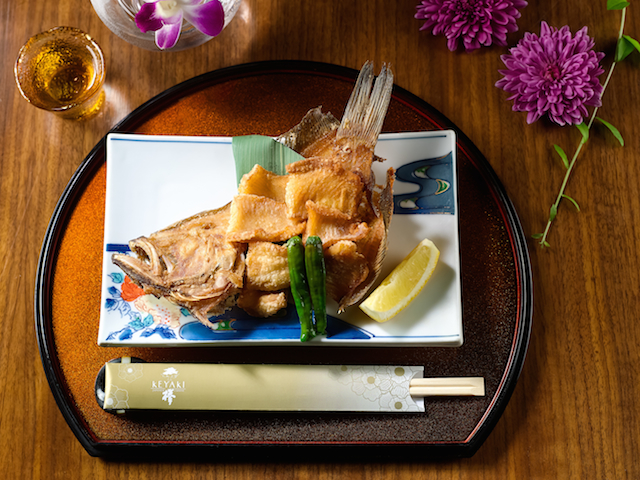 Some highlighted dishes by Master Chef Hiroshi Ishii:
Kano Gani (Snow Crab). Known for their delicately sweet meat, a delicacy enjoyed during winter.
Ika Teppo-yaki (S$28). Squid stuffed with Miso. The Miso balances the sweetness of the squid.
Deep-fried Flounder Fish (S$38). Wonderfully crispy skin with delicate flesh.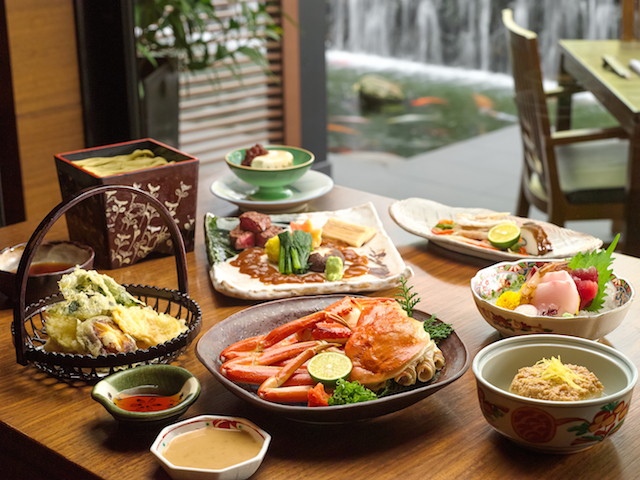 The S$200 Kaga set menu includes:
Grilled Puffer Fish with Sesame Sauce, Fish Cake with Konbu
Sashimi Nodoguro, Tuna, Yellowtail and Prawn
Simmered Radish with Miso, Asparagus, Yubeshi
"Kanougani" Steamed Snow Crab, Ponzu and Miso Sauce
"Jibuni" Simmered Beef with Sudare Gluten Dumpling and Vegetables
Tempura of Kaga Vegetables
Cold "Nakajimana" Udon Noodles
Kaga Vegetable Pudding with Black Sugar Treacle and Red Bean Paste
Compliment your dinner with exclusive Sake from Shishi no Sato, a small production brewery known for their excellent quality. Or try their non-alcoholic Shio Cider (salty lemonade) or Bocha Cide (sparkling brown tea).
Flavours of Ishikawa Promotion is available during lunch from 11.30am to 2.30pm, and dinner from 6.30pm to 10.30pm.
Keyaki is located at Level 4, Pan Pacific Hotel, 7 Raffles Boulevard, Singapore 039595. Call +65 6826 8240 for reservations.