From 9 March to 3 April 2022, Flourcrafts Pâtisserie will be the fifth in a line-up of home-based bakers in residence at Baker X. Baker X, a baking studio and café in Orchard Central has featured bakers offering specialty bakes since it opened end of 2021. Baker X was launched by Far East Organisation with the aim of supporting bakers who wish to explore scaling up into full-fledged outlets, providing them with a business opportunity, at no cost, with a fully fitted baking studio and 10-seat café operated in tandem with social enterprise, Foreword Coffee Roasters.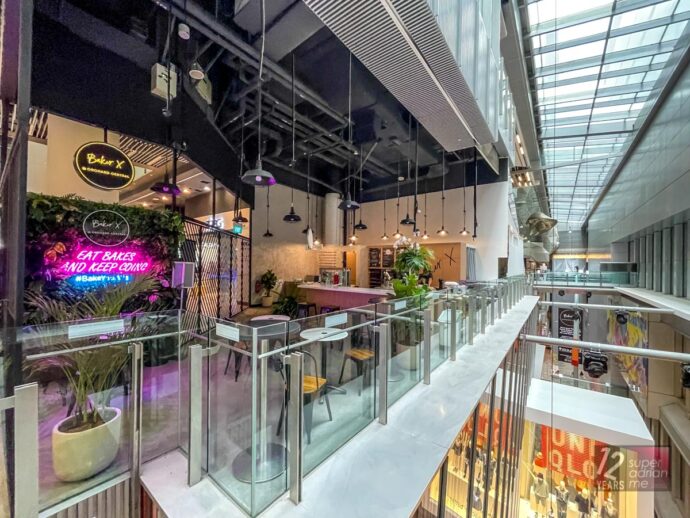 Xavier Lee founded Flourcrafts Pâtisserie and crafts delicate and delicious boutique pastries. He has always seen baking as therapy and leisure to relieve stress from school and work. When working as an auditor at a Big 4 accounting firm, Xavier continued to bake for his colleagues and even clients during the festive and off-peak seasons. A colleague's client happened to be a liaison for Le Cordon Bleu Australia and she set up an appointment for him to be enrolled for a patisserie course.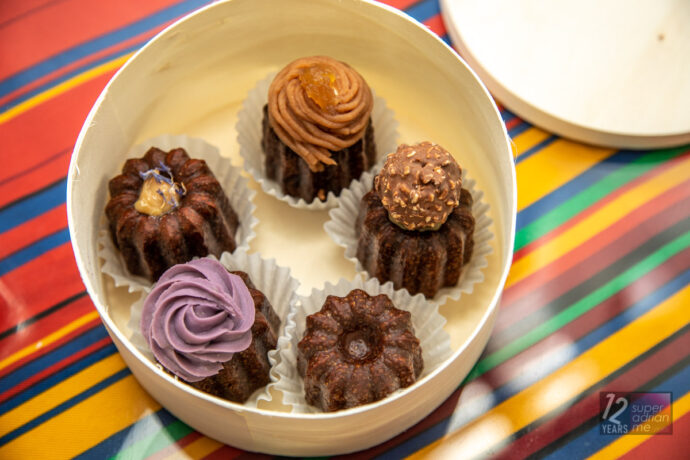 He was trained in French pastries there and is proud of his Canelés including the Signature Vanilla Rum priced at S$4 each. Aged dark rum is infused into a custardy crumb and baked to perfection for a crisp, caramelised exterior. Special flavours of the week priced at S$5 each will also be offered on rotation. They include Mont Blanc, Baileys Rocher, Earl Grey and Taro amongst others.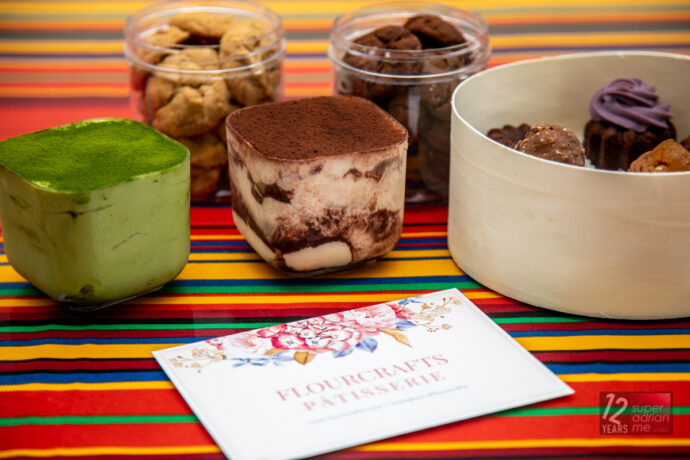 Try Flourcrafts Pâtisserie's egg-free tiramisu. We loved the Matcha-misu (S$9.50) from the TEAramisu tea series highlighting Marukyu Koyamaen Wakatake matcha and Savoiardi sponge fingers dipped in Wakatake tea. Finished the whole thing on my own. Not sharing that with anyone else. Wasn't too sweet and very balanced. There is also a Classic Tiramisu with Kahlua (S$12) as well as Yuzu-Misu (S$9.50).
Madeleines, Vanilla Browned Butter Financiers and take home cookies will also be available. Cookies are available in flavours of Sea Salt Fudge, Maple Pecan and Longan Red Date.
Baker X is located at 181 Orchard Road, #04-29 Orchard Central, Singapore 238896. It is open from 11 am to 10 pm or till the bakes sell out for the day daily for walk-ins only.