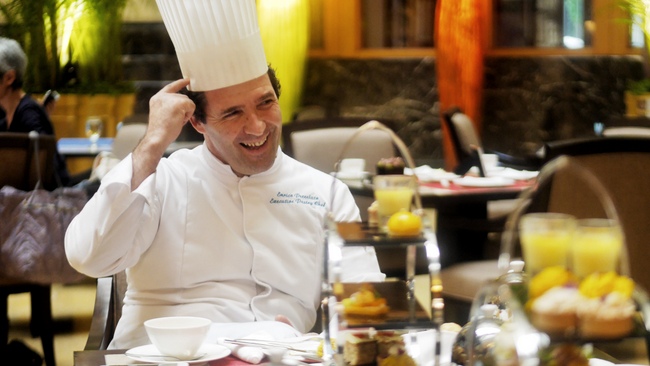 Have your cake and eat it too. For the third year running, Fullerton Hotel will be hosting their "Fullerton Celebrates Women" campaign in conjunction with International Women's Day. From 1 to 31 March 2017, The Courtyard will be serving a new mimosa-inspired afternoon tea set (S$48++) alongside the sale of a limited edition Fullerton Angelic Plush Bear (S$28 nett). The Fullerton Heritage has pledge part of the proceeds to the Singapore Council of Women's Organisation (SCWO) Service Fund. To top it off, there will also be an art exihibition themed "Les Ailes D'une Femme" (wings of a woman) featuring Kim Xu (Shanghai) and Nissa Kauppila (U.S.A.) at the East Garden Foyer.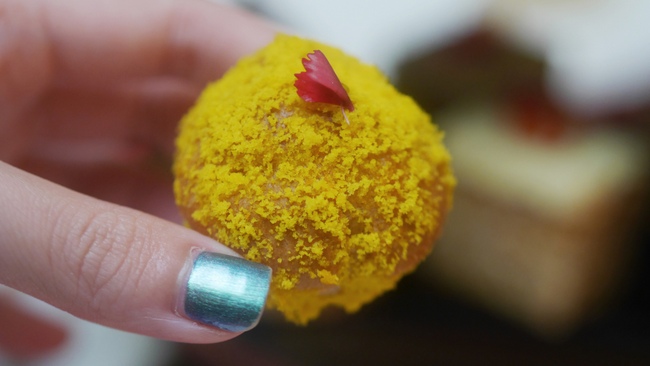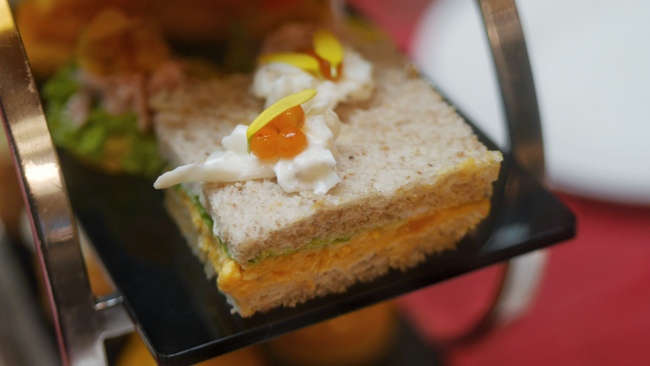 Officially celebrated on 8 March every year, International Women's Day is a day for people to express their love and respect for women. It originated as a way to bring light to their economic, political and social achievements. Now, it has been designated by the United Nations to bring awareness to the struggles of women worldwide to bring forth a hopeful change.
There are many ways to celebrate this momentous day.Some wear purple, some express their aspirations to the net. In Italy, where Executive Pastry Chef Enrico Pezzelato hails from, men will gift the women in their lives the yellow mimosa. Symbolising the harbinger of spring, blossoming before any other in March, it is recognised by its numerous heads of small bright yellow flowers. One would say it reminds them of the rays of sunlight, soft and dreamy.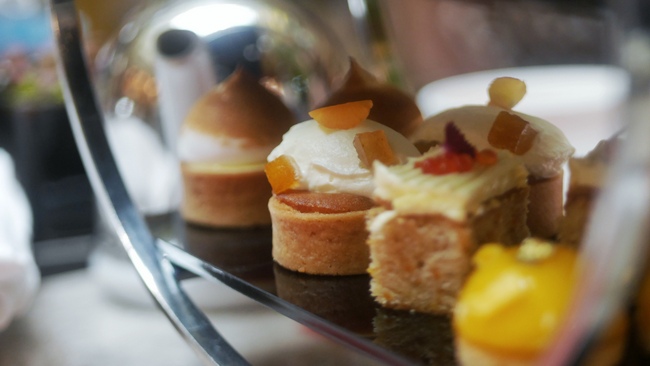 Instead of gifting a bouquet of yellow mimosas, Chef Enrico ups the ante with a three-tiered Afternoon Tea set tinged with the flower's characteristic sunny hue. It will come with seven savouries and eight sweets, using natural ingredients such as carrots, saffron, corn and oranges.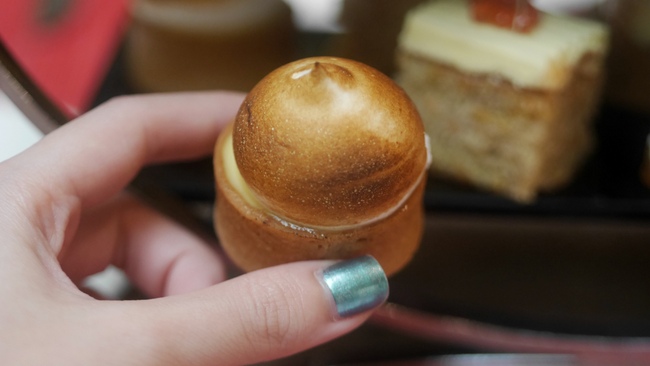 Chef Enrico plays around with the delicate flavours of each ingredient to bring a sense of heaven with every bite. Favourites include the Mango Profiteroles, a light combination of mango pastry cream inside an airy choux puff, and, the Lemon Meringue Tart, with just the right amount of tart for the sweet, puffy meringue. Those who love their savouries will enjoy the Herbed Brie with Apricot Chutney on Hazelnut Crackers and Saffron Salmon Rilettes and Avruga Caviar.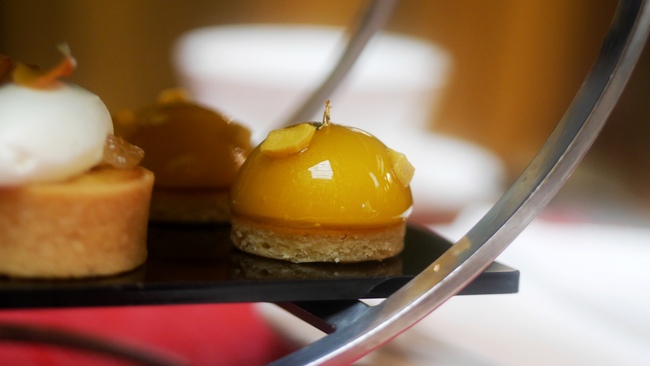 The set will include free-flow tea and coffee, but guests will have the option to complete it with the Mimosa (S$20++). This is a sparkling wine created just for the campaign and is sure to be a treat to the special women in your life.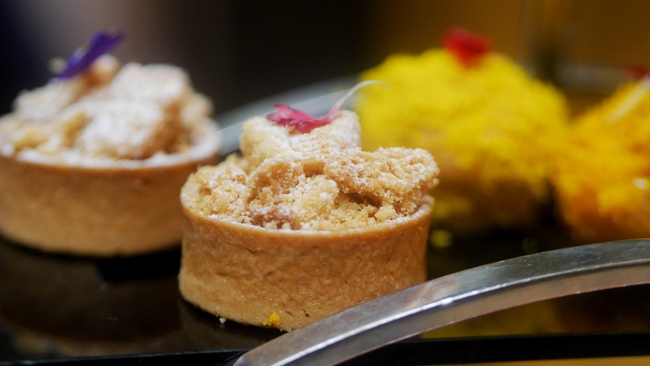 For each tea set sold, The Fullerton Hotel Singapore will make S$5 to the SCWO Service Fund in support of marginalised women. The first 200 patrons will also receive a limited edition pack of postcards printed with the paintings of residents from Star Shelter (a temporary refuge for women and children survivors of domestic violence). There will also be red postal pillar boxes for guests to pen their postcards with a special note to friends or an inspiring female figure.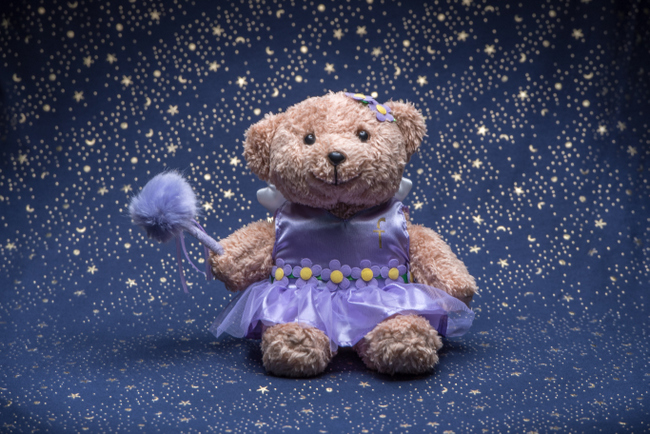 Another adoring gift would be the limited edition Fullerton Angelic Plush Bear, dressed in a frilly purple dress and a pair of fairy wings. S$10 nett from the sale of each bear will be donated to the same cause. It can be purchased together with the afternoon tea set at a packaged price of S$80 nett/guest.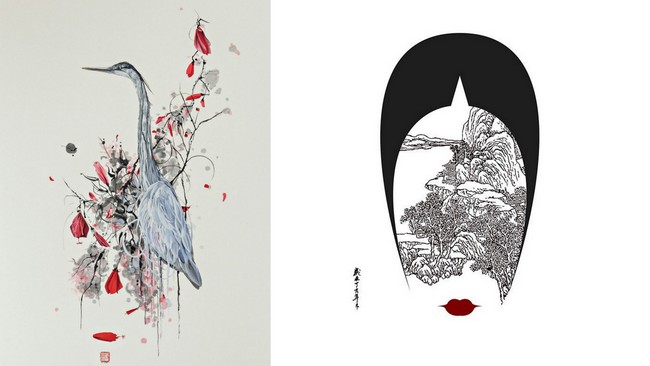 After a relaxing afternoon tea, guests can move over to the East Garden Foyer for a special art exhibition curated by Miajia Gallery. Themed Les Ailes D'une Femme (wings of a woman), it features masterpieces from Kim Xu and Nissa Kauppila. The artists were chosen for their delicate expression of fragility and strength, both of which comes together to define an individual. The symbols presented in the pieces reflect and naturally align with the celebration of love and respect for women's achievements throughout history, making them ideal for the exhibition. The artworks will also be on sale, where partial proceeds will be donated to the same cause.