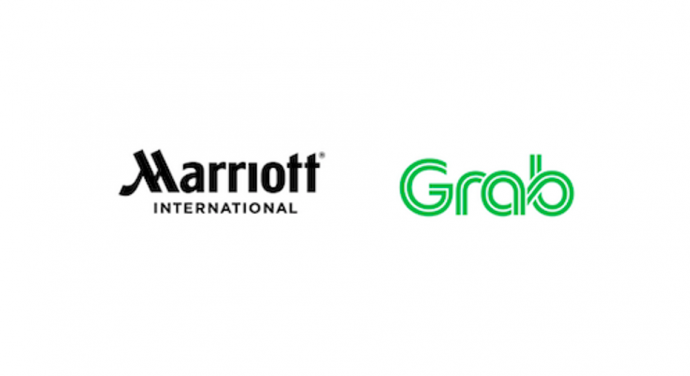 Grab and Marriott International will collaborate in a strategic partnership to integrate their offerings to bring the hospitality experience into the hands of millions of consumers in Southeast Asia. This partnership kicks off in Singapore in November 2020 and will be rolled out with more products and services across Southeast Asia in multiple phases.
The Memorandum of Understanding will allow Marriott International to integrate into Grab's platform in phases across food delivery, payment, transport, loyalty and rewards as well as advertising. Marriott International with have access to Grab's customer base via GrabFood, GrabPay and GrabAds.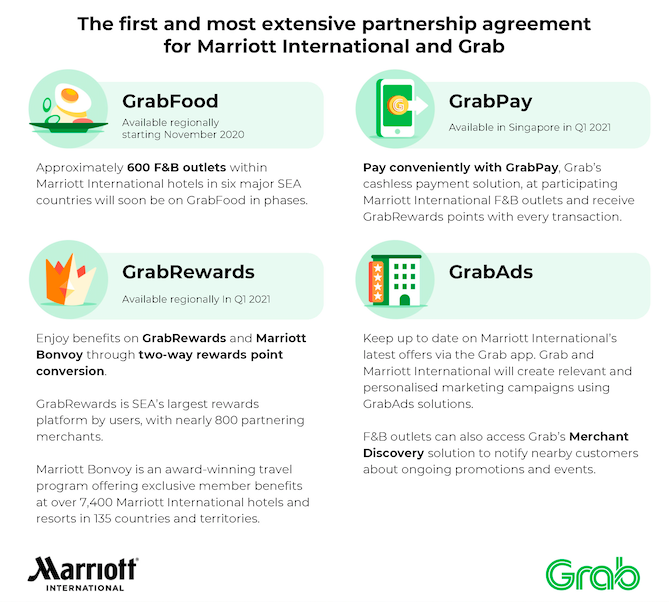 GrabFood will feature some 600 restaurants and bars from Marriott International's portfolio in six Southeast Asian markets.
Customers can pay for the food and drinks through GrabPay at selected Marriott International hotels and earn GrabRewards points on the Grab Platform. Cashless payments at participating Marriott International hotels by GrabPay will be piloting in Singapore in Q1 2021. Likewise, these participating F&B outlets that accept GrabPay can access Grab's Merchant Discovery feature to notify guests in the vicinity of participating hotels about ongoing promotions and events.
GrabRewards points can be converted to Marriott Bonvoy points and vice versa. When it is launched, Grab customers will be able to redeem converted points for exclusive member benefits at over 7,400 hotels and resorts in 135 countries and territories. This will start in Q1 2012.
Grab and Marriott International will jointly create marketing campaigns with GrabAds' solution. Marriott International can connect with customers in a targeted way through audience data, integrate marketing communications across touchpoints, and track campaign performance in real-time.