Based on The Grab Next: Food Trends Report 2020 / 2021, food delivery has slowly but surely weaved its way into our dining habits. Singapore's food delivery expenditure alone contributed an estimated US$1.59 billion, according to Euromonitor International estimates in May 2021. On GrabFood alone, monthly active users in Singapore nearly doubled in 2020 compared to 2019.
For some, the pandemic has brought out the inner cook in us. And many have discovered the joy of dining with friends and family in the comfort of a home. In fact, even with food delivery becoming more popular, home cooking still remains the most common method of preparing food in Singapore. Indeed nothing beats preparing a meal for ourselves and our loved ones. However, the reality is that most of us are busy individuals. There are also some cuisines that are just too hard to cook, and frankly, some of us are terrible in the kitchen. Thankfully, there's a whole variety of meal kits you can order online, which will come in really handy in giving us a headstart on 'cooking' a delicious meal once in a while. You might even be surprised to know that more and more merchants on GrabFood are adding Ready-To-Eat meal kits into their menu.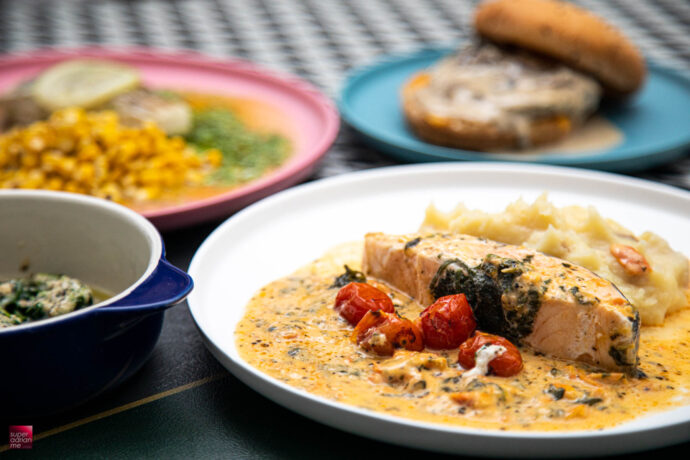 Since we are going to order hot food for lunch anyway, make the most out of it with one delivery fee by grabbing a few frozen meal kits along with the order. Your dinners or suppers can be whipped up within minutes with these meal kits.
The quality of most of these kits is close to restaurant quality. You can cook or reheat them in a matter of minutes. With nice plating, it can also feel close to a home cooked meal. "Not a good cook" is no longer an excuse. As long as you know how to boil water or use the microwave, you'll do fine with these meal kits. "No time to cook" is also no longer an excuse because you can whip up a fresh meal in minutes.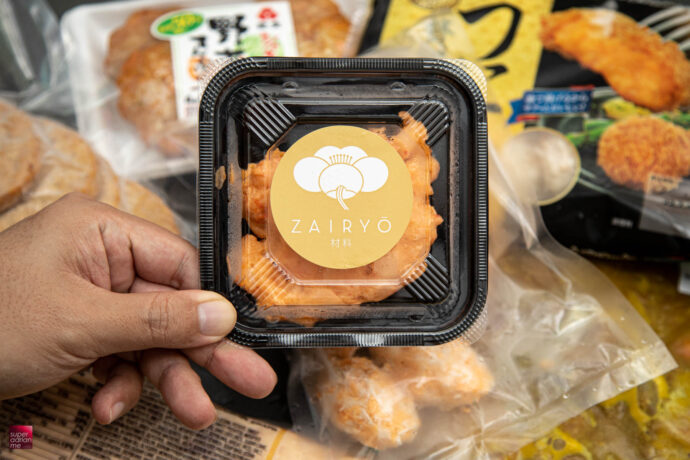 DIM SUM AT HOME
Did you know that Crystal Jade offers a selection of frozen goodies that you can stock up for a dim sum brunch at home? We've tried some of them and we really love the Poached Chicken in Szechuan style. A must-try for Mala fans.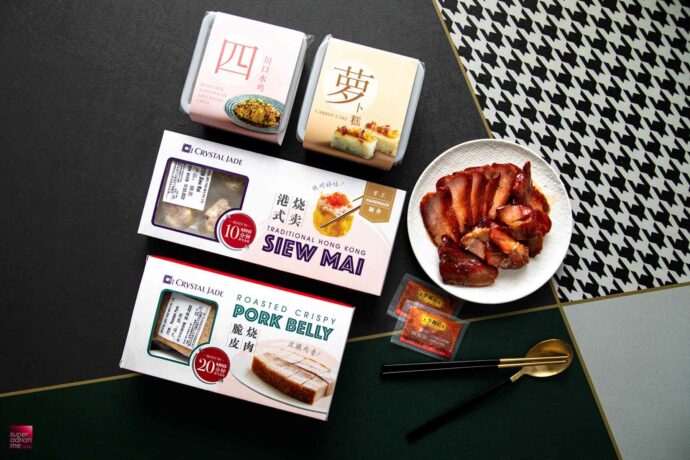 Now you can have hot and crispy pork belly at home. Just pop the kit into the air fryer for 25 minutes and you are now a master chef in your home. Cooked to perfection every time. Even when you are not a good cook. For the Siew Mai and Carrot Cake, you can just pop it into the steamer for 12 mins and it will be ready to eat. But we prefer to pan fry the Carrot Cake to get those umami charred bits to bring the taste to the next level.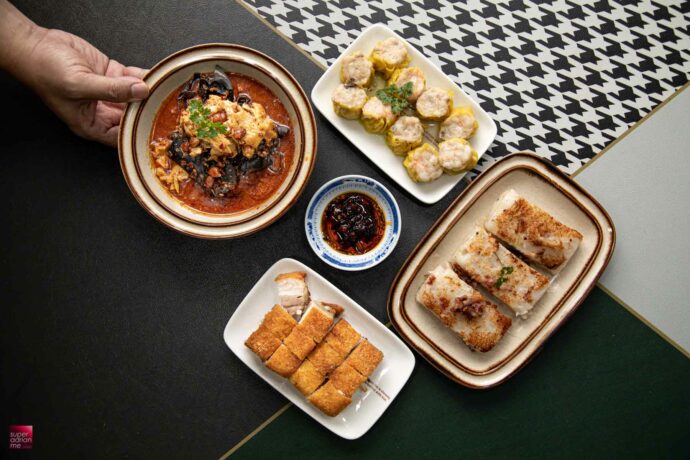 PASTA IN MINUTES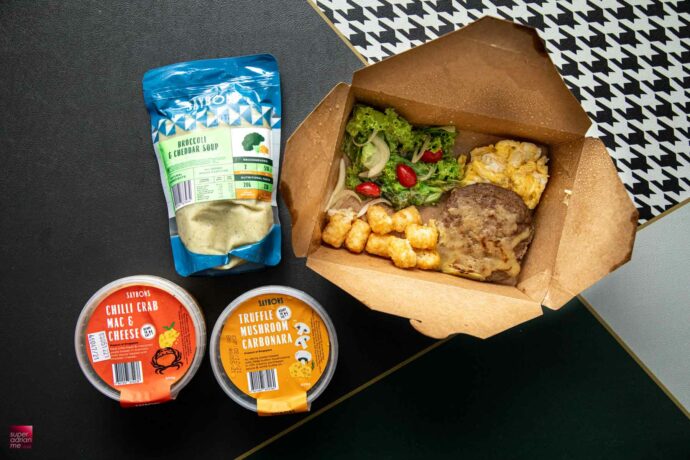 These pasta and creamy soup from Saybon are a fast and affordable choice for many. Just put it in the microwave and reheat.
The Chilli Crab Mac & Cheese is tasty and spicy. Definitely a must-have for Mac & Cheese fans. And the Broccoli & Cheddar soup is a huge serving that can serve up to 4 people. We suggest also toasting some bread and spread some butter and you can dip it into the soup so you can jazz up your ready-to-eat meal.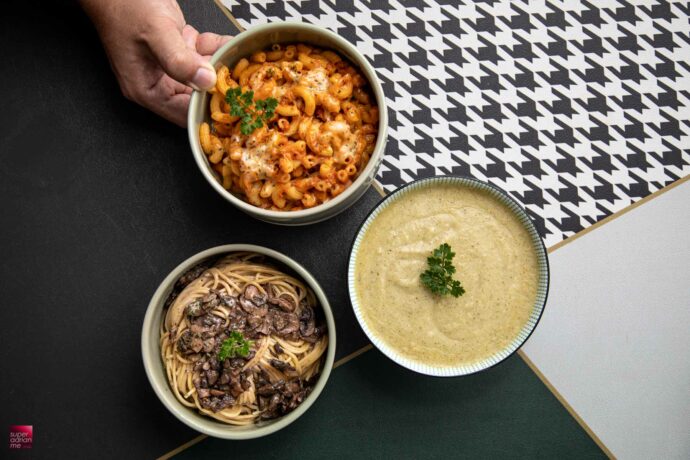 RAMEN LIKE IN JAPAN
Are you missing Japan? IPPUDO has all the frozen meal kits for you to cook up a fresh bowl of Japanese ramen right at home, any time of the day. It's like cooking instant noodles. But with fresher ingredients.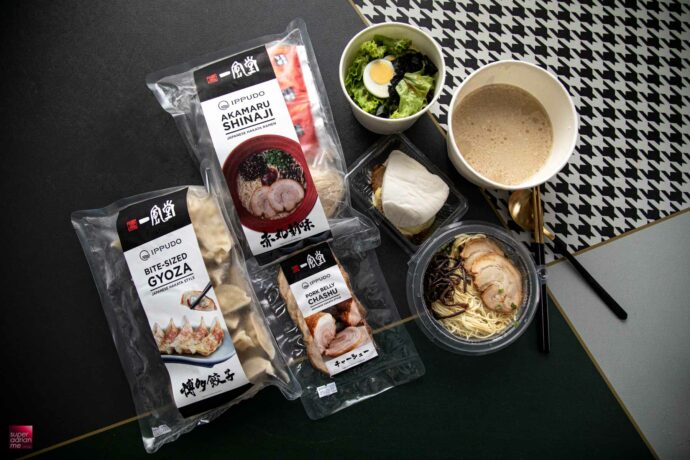 With an extra serving of IPPUDO Pork Belly Chashu and Gyoza on the side, we instantly up sized our ramen supper to how we would order in the restaurant. Yup, with easy to follow instructions we can pan fry a "professional" plate of Gyoza at home with just a frying pan and some water.
That's the way we like it and the taste is also authentic and fresh. Glad we got to fulfil our craving even after the store has closed for the day.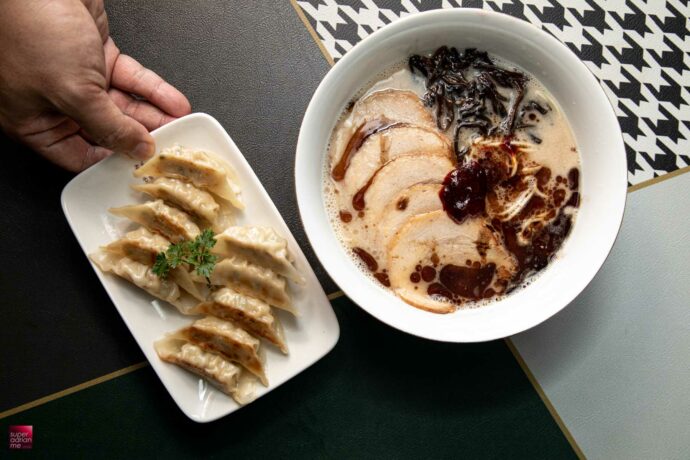 MEALS IN MINUTES
I've seen Meals In Minutes around for a while now. Glad that I got to try them out because of this write up. The meals are really easy to prepare and they are very fresh and delicious, as we had expected. The servings are very well portioned to ensure it's serving for one. Great for those who live alone.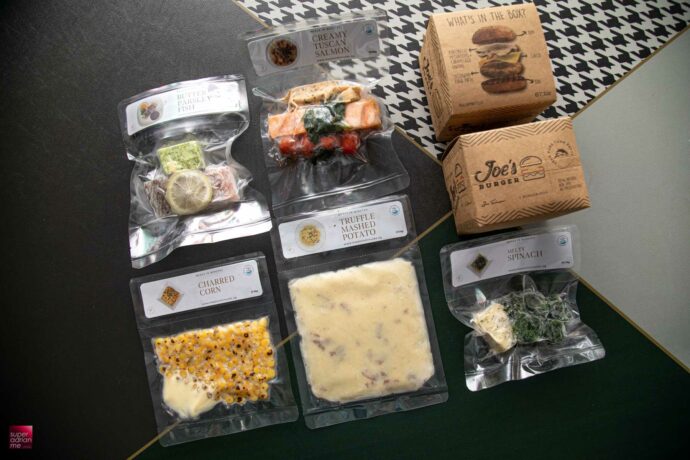 We really enjoyed putting this meal together because it took a mere few minutes and it already looked really good from the get-go. We prepared this 'sous vide' style by dropping the vacuum-sealed items into boiling water (just follow the instructions on the bag) and then combining them on our serving plates. The Joe's Burger is also a great choice for those who do not like Beef burgers. The Yellowfin Tuna Patty was still moist and tender after we reheated it in the microwave.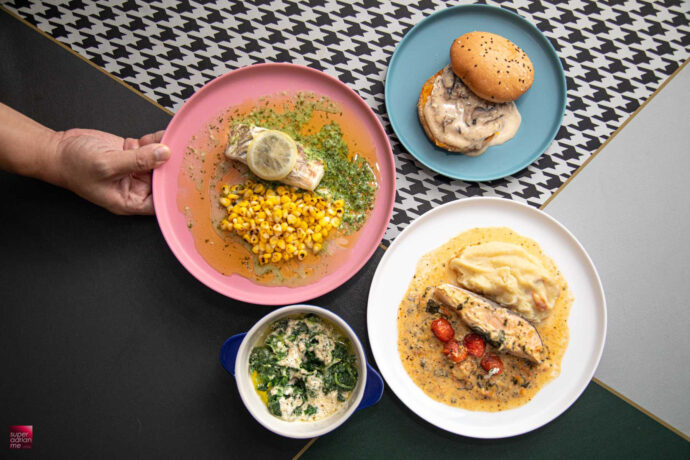 PREMIUM JAPANESE GROCER
Just like Meals In Minutes, Zairyo does not deliver hot food as they are online grocers. Zairyo is known for their premium Japanese seafood supplies, but they also have a good range of ready meal kits too.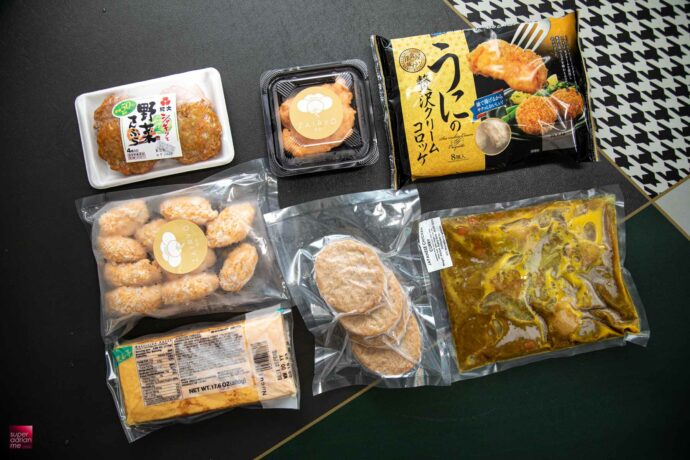 We've got the Sushi Tamago and Lobster Ika Salad that can be served chilled off the bag. Fry up some Uni Croquette and breaded oysters and reheat an already cooked Japanese Chicken Curry. This is going to be the hack for me to serve up a table of Japanese cuisine for the next house party. The breaded oysters are so good and fresh. You will want to have more.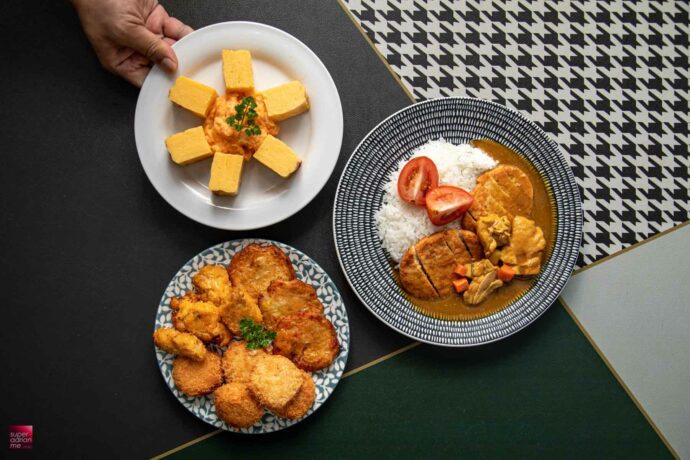 So here's the verdict. These days, a frozen meal does not mean that it is an unhealthy meal. Most ready meal kits are made fresh and are unable to last too long since they are prepared with minimum or without any preservatives. Some even include seasoned raw ingredients with recipes that are made easy to prepare so that you can have a hot and fresh meal anytime of the day.
So next time you order GrabFood, you might want to scroll down the app a bit more to see if your favourite restaurants have any ready meal kits up for grabs.
This sponsored post was created in collaboration with GRAB, but opinions remain those of SUPERADRIANME.com.