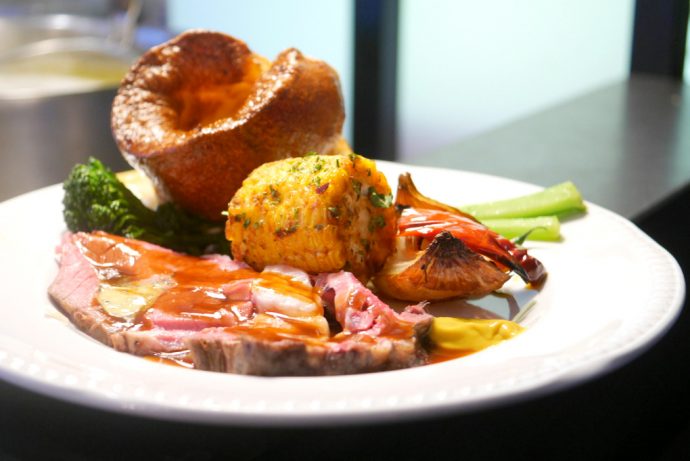 Like its' name suggests, The Carvery is all about the meat. To sweeten the deal of their already indulgent meat buffet, they will be introducing five premium cuts of beef from Japan to USA, paired with fluffy Yorkshire Puddings, roasted vegetables and an endless supply of gravy in The Great Meat Feast! Think Sunday roast, all weekend long at S$78++ (Thursday and Sunday) or S$88++ (Friday and Saturday).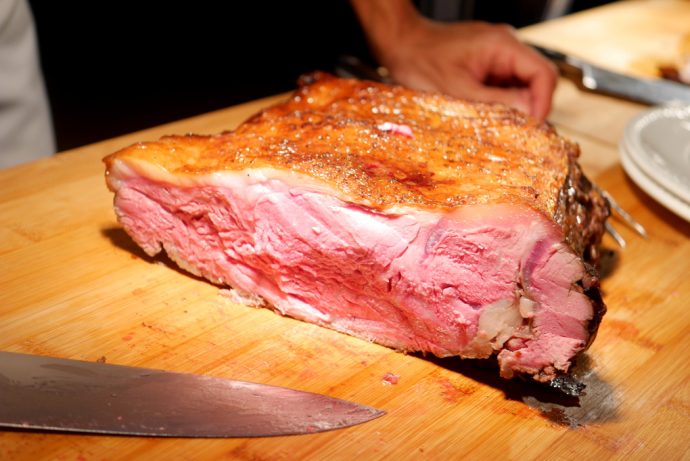 There, diners will have a chance to savour the rotating medley of perfectly roasted beef; Aomori Rice Beef (Japan), Mayura Full-Blood Wagyu (Australia), Cape Grim (Tasmania), Zebu (Brazil) and Black Angus (USA). Each slice is lovingly prepared by the chefs, and they will also recommend which of the nine condiments would go best with each cut. Yes, you read that right – nine. Truffle butter or anchovy butter, veal jus, red wine sauce or chicken gravy and black lava, pink Himalayan, Maldon sea or chilli-infused salt.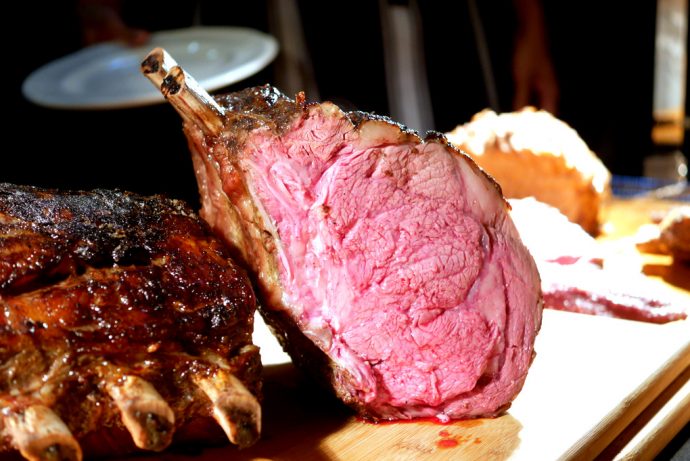 There is also a spread of roasted vegetables at the side to go with the beef. Sweet, sweet corn aside, I loved getting an entire roasted garlic all to myself. When roasted, the garlic becomes milder, but so much sweeter. Smear it atop your slice of Black Angus or simply mix it into the silky, smooth mashed potatoes. Hint: They also serve a lovely chocolate beef stew.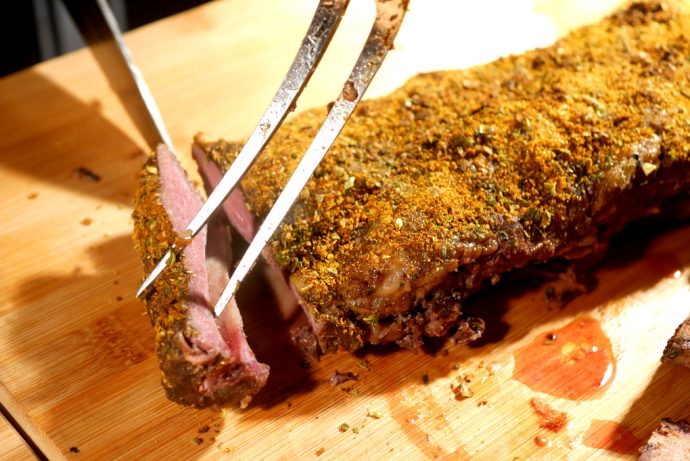 And, there's no better way to enjoy this fine selection without an equally splendid selection of wines. At a special rate of S$14++/glass or S$68/bottle, diners can choose between four reds and two whites. Highlights include the Torbeck Woodcutters Shiraz 2014 and Semillon 2013 from Australia and St Francis Cabernet Sauvignon 2013 from California.
The Carvery
Level 7
Park Hotel Alexandra
323 Alexandra Road
Singapore 159972
+65 6828 8880