Green Rebel, Indonesia's alternative protein startup by Indonesian couple Helga Angelina Tjahjadi and Max Mandias and longtime vegans, launched in Indonesia in September 2020. Today, Green Rebel's products are available in over 800 F&B establishments in Indonesia, including Starbucks, Ikea and Dominos and over 100 retailers.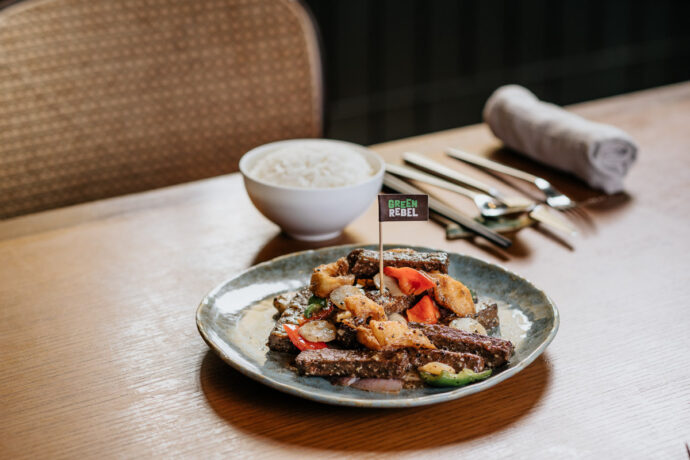 Green Rebel's whole-cut plant-based meat alternatives for the Southeast Asian consumer are now available in Singapore through F&B operators such as Privé, Empress, Love Handle, Dragon Chamber and Queen of Wok. Singapore is the first country outside Indonesia that Green Rebel is expanding into with Indoguna Singapore as its distributor. There are plans to enter Malaysia, the Philippines, South Korea and Australia by the end of this year after it managed to attain an oversubscribed US$7 million pre-A round.
The Plant-based alternative gives chefs flexible preparation methods for their menu. These 'meats' are able to absorb deep flavours and marination and are also heat-stable. They go well with any sauces and can retain texture even though the products are not deep-fried.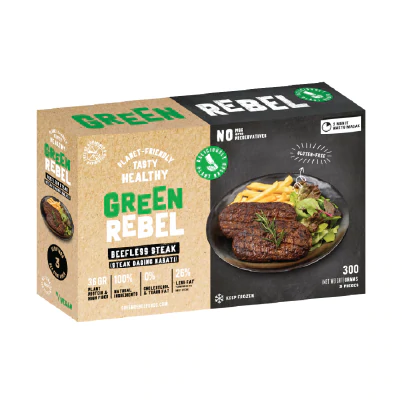 Green Rebel's SKUs can be used to prepare Chinese classics such as black pepper beef and sweet and sour pork, or Southeast Asian flavours of rendang and Satay and Western staples such as steak and pasta. Flagship products in Singapore include the Beefless Rendang, Beefless Steak, Beefless Chunks, Chick'n Karaage and Chick'n Fillet.
Green Rebel's products are created from natural plant-based ingredients. No MSG, preservatives and refined sugar are added. Whole foods such as mushroom and non-GMO soy are combined with minimally processed and wholegrain cassava flour, rice flour and whole oats. Natural spices and herbs such as lemongrass, galangal, turmeric, coriander, tamarind and chilli are also added for taste and flavour.
Rebel Max, Green Rebel's proprietary tech, retains the texture and bite of meat, successfully mimicking the experience of eating whole-cut meat. A proprietary formulation of coconut oil, water and natural vegan seasoning is used through emulsion technology and acts as an animal fat replacement to achieve the distinctive taste, aroma and juiciness you would associate with animal protein.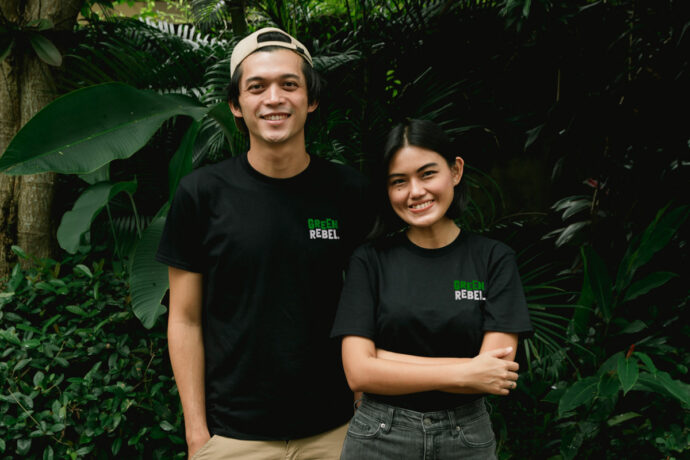 Our goal with Green Rebel is to get more people to be open to eating plant-based more often — enabling Asian consumers to embrace a plant-centric flexitarian diet. We Want to prove that plant-based meat alternaties can be both delicious and healthy.

Max Andias & Helga Angelina, Founders of Green Rebel