Indulge and pamper your palate with some the latest and newest flavours we discovered.  Chocolates, Coffee or Ice Cream – these sweet aromatic flavours are simply irresistible.  These delicious suggestions will give you the booster of happiness and energy when you need them! Well, at least that is what we experienced!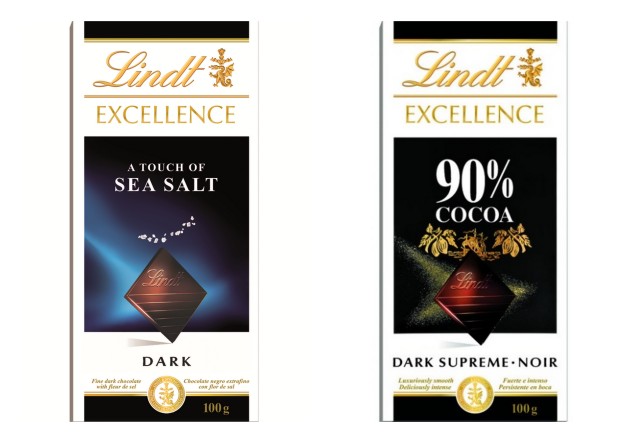 Excellence Touch of Sea Salt and Lindt Excellence 90% Cocoa are two new chocolate creations launched recently here.  Enjoy the intense dark chocolate of Excellence Touch of Sea Salt which comes seasoned with a touch of Sea Salt offering you a balanced sweet and savoury flavour.  Lindt Excellence 90% Cocoa offers a luxurious, rich and strong flavour unveiling an unvarnished cocoa flavour. These two new bars are available in a major supermarkets at S$5.20 – S$5.90 with an introductory price of S$3.95 in July.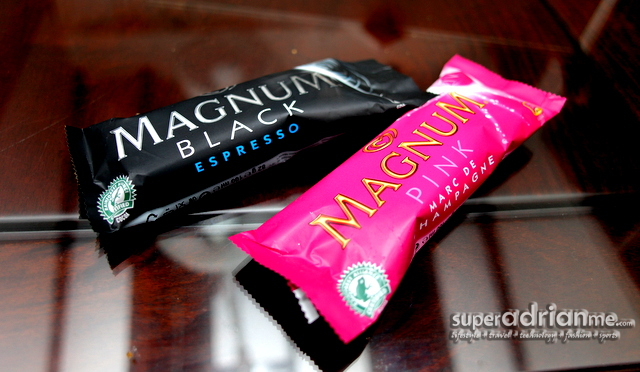 Magnum ice cream indulgence comes in two new flavours this August – Magnum Pink & Magnum Black.  The silky and delicate taste of the pink Marc de Champagne ice cream and sauce coated in pearlescent pink layer of crackling Magnum chocolate tastes just right, not too sweet or blend.  Magnum Black contains an intense black espresso coffee om a smooth, creamy vanilla ice cream covered in the signature thick layer of crackling dark Magnum chocolate.  Get yours in August from supermarkets and convenience stores. Priced at S$3.90 per stick or  S$10.90 for a multipack of three sticks.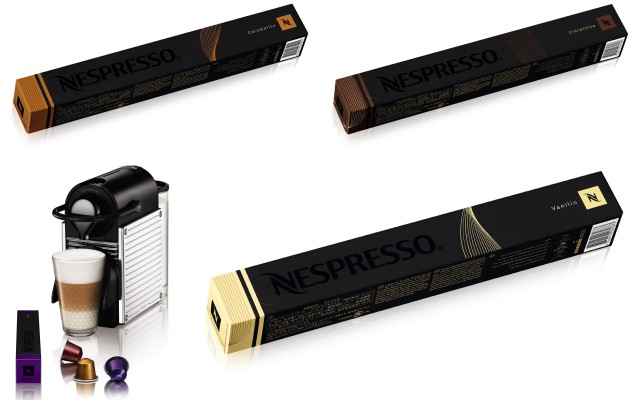 Nespresso further refined its PIXIE machine, introducing a sleek, stainless steel-paneled option recently.   PIXIE saves you time and space taking only 25 to 30 seconds to heat up and prepare a Grand Cru espresso or lungo coffee. The PIXIE Steel Lines machine that comes with embossed lines is priced at S$338 and available in Singapore at Nespresso Boutiques as well as online at www.nespresso.com.
NESPRESSO has also brought back three popular limited edition variations and included in their permanent grand cru range during the Great Singapore Sale.  Vanilio, Ciocattino, Caramelito Variations Grand Crus are available at S$11.50 per sleeve at the Nespresso boutique at ION Orchard as well as through Nespresso Customer Care Centres and online at www.nespresso.com.

Toblerone recently launched Toblerone Crunchy Almonds, a new flavour combining honey, almond nougat and salt-baked caramelised almonds with the smooth Swiss milk chocolate.  It delivers a multi-sensory experience from the crunchiness of the almonds to the caramelised flavour that comes with a tinge of salt.  Sold at S$2.60 for 100g, Toblerone Crunchy Almonds are available at 7-Eleven and major super and hypermarkets.