iPhone 15 series have just launched at the annual keynote at Cupertino. Finally all the new iPhones will use USB-C charging ports, GOODBYE to the lightning cable days. The interactive and useful Dynamic Island feature will also be ported to the non-Pro versions this year. And the iPhone 15 looks pretty and chic with that pink chassis too. All models will be available on 22 September 2023 and pre ordering starts now. Price as below: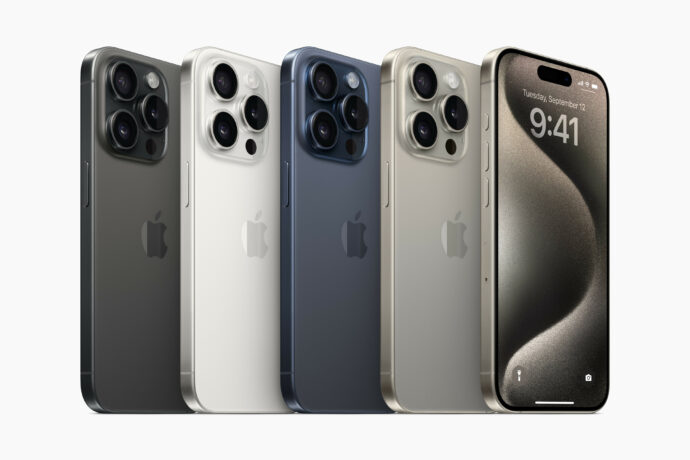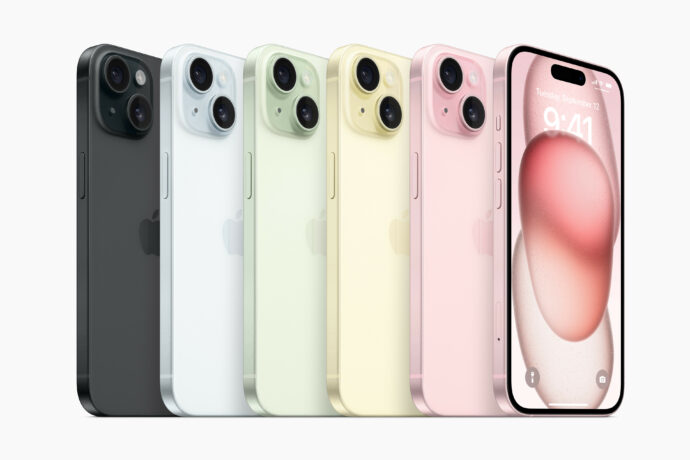 | | | | | |
| --- | --- | --- | --- | --- |
| | 128GB | 256GB | 512GB | 1TB |
| iPhone 15 | S$1,299 | S$1,459 | S$1,779 | – |
| iPhone 15 Plus | S$1,449 | S$1,609 | S$1,929 | – |
| iPhone 15 Pro | S$1,649 | S$1,809 | S$2,129 | S$2,449 |
| iPhone 15 Pro Max | – | S$1,999 | S$2,139 | S$2,639 |
Which iPhone 15 or Pro or Pro Max To Get?
Talking about processing power for gaming and heavy computing stuff, iPhone 15 Pro and Pro Max have the upper hand with the world's first 3nm A17 Bionic chip. The processing power is "PRO level" and way ahead of any smartphone in the market. The iPhone 15 and Plus models will be using the 5nm A16 Bionic chip which is still very current, powerful and still one of the top processor now. So it's not to far off.
Camera wise, there's lots of improvements to all the iPhone 15 models. Starting with all models will have a 48MP main camera that will capture Super High Resolution photos with incredible image quality and details. But to go deeper in, the iPhone 15 Pros will have different set up between the Pro and Pro Max. Pro will have a 3x Telephoto camera, while the Pro Max will have a 5x optical zoom. So if you like long and far shots, put your money on the iPhone 15 Pro Max.
The iPhone 15 Pros will also be made with titanium chassis. Which will make the phone lighter than before and now it comes with thinner bezel too. Exclusive to the Pros is the new Action Button that replaced the Silent Switch. The Action Button will be customizable to give you quick access to an application or action. NICE!
In terms of colours, the iPhone 15s will come with more fun colours like Pink, Yellow and Green. The iPhone 15 Pros will cool and stylish Titanium shades from Natural to White. I wonder how the Titanium Blue will look like in real life.