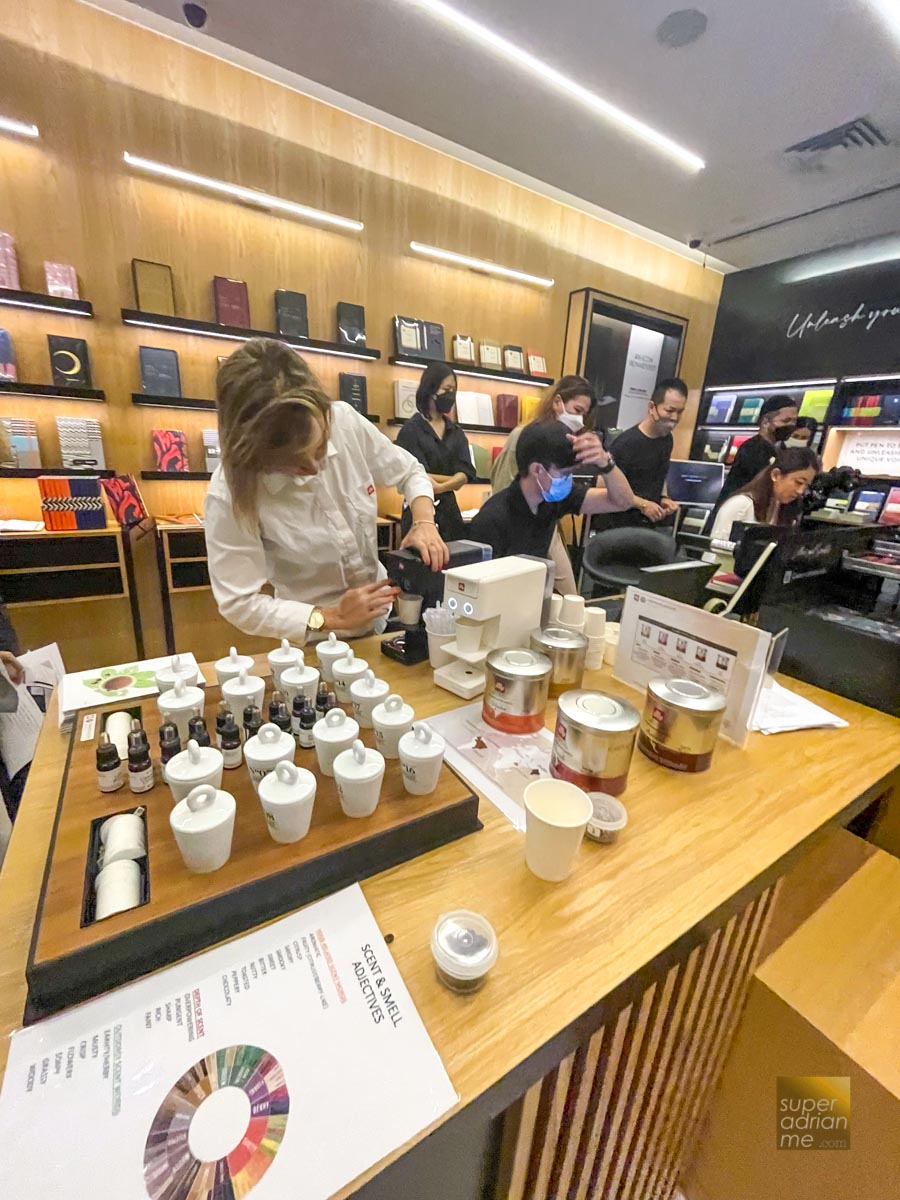 The Italian Chamber of Commerce in Singapore celebrated Italian Week 2022 on 3 June 2022, bringing Italy right to the heart of Orchard Road. I was sipping a cuppa of Illy Caffè's coffee with a Moleskine notebook in hand at Moleskine's outlet at Paragon Shopping Centre last Friday morning. A relaxing way to end the work week and also a reason to celebrate Italy's Republic Day that was observed on 2 June 2022.
As part of the Italian Taste project, Italian Week 2022 aims to bring authentic Italian products to consumers here. The week also presents Italian culture with its merchandise for people all around the world.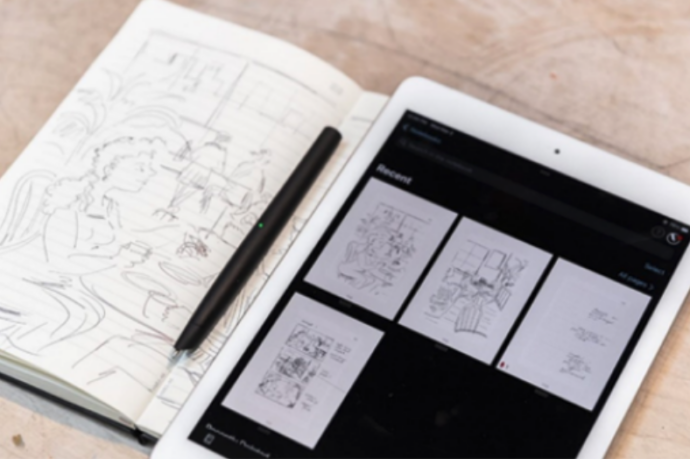 The Moleskine Smart Writing Set was the highlight. Local artist Adam Chua drew caricatures of guests at the store and printed them as a take-home souvenir. The Smart Writing Set merges analogue with digital technology. The redesigned Smart Pen and Notes app help to transfer writings or in this case caricatures by Adam into the Notes App in the tablet. Guests got to watch the caricatures drawn and transferred in real time. You can also take notes and have it transferred into the app. The Smart Writing Set contains a Smart Pen and a Smart Notebook. This set retails at S$379. Additional smart notebooks are priced at S$47 each.
Università del Caffè by Illy conducted a coffee appreciation workshop of single-origin Arabica coffee. Guests got to taste and learn how to detect the aroma of quality coffee, with coffee from Ethiopia, Colombia, Brazil and Guatemala.
"Italian Week 2022 is an event which aims to tell consumers all over the world about the benefits of true Italian products while supporting Italian makers of certified, traditional, and niche products. There is an important link between food, products, and the places they come from. Our curated events aim to share this intricate excellence of Italian brands with the local crowd."

Giacomo Marabiso, Managing Director, Italian Chamber of Commerce in Singapore
The Italian Chamber of Commerce in Singapore aims to strengthen bilateral relations between Italy and Singapore in collaboration with strategic partners from the two countries. ICCS is geared to provide a wide range of business services tailored to the requirements of its members, as well as Italian and Singaporean companies. It organises and supports more than 100 events per year. The events aim to promote the Made in Italy in Singapore, update ICCS members on legal, economic and tax issues, and promote Singapore as a springboard for the ASEAN Market.