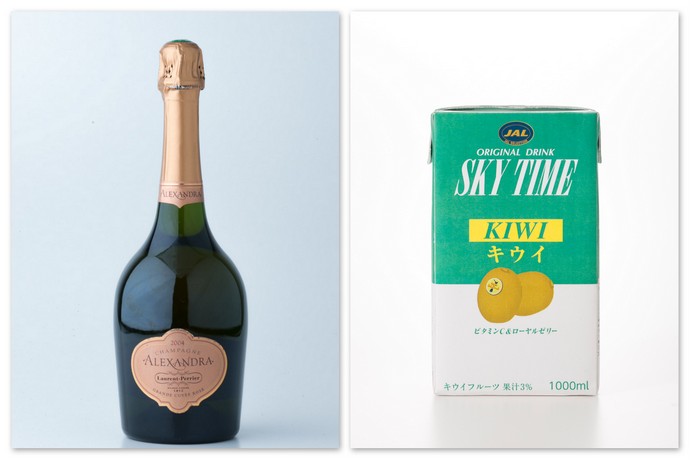 Japan Airlines (JAL) will serve SKY TIME KIWI on all its domestic and international routes from 25 July 2014. SKY TIME KIWI has been the original flavour of SKY TIME served on board JAL flights between 1992 and 2004. It was removed from its flights and many customers have given their feed back that they missed it.
In International First Class, JAL will serve Champagne Alexandra 2004 from 1 July to 31 August 2014. International First Class passengers will be able to pair the high champagne "ALEXANDRA 2004" with meals from the "Restaurant in the Sky".
Bernard de Nonancourt took the opportunity of his elder daughter Alexandra's marriage in 1987 to create this vintage rosé champagne, which expresses the very highest standards of the House.
It is made from carefully selected grapes from the most prestigious Champagne village or crus. Alexandra 2004 shows great minerality. Its soft, dry texture leads into a long finish indicative of berry fruit.