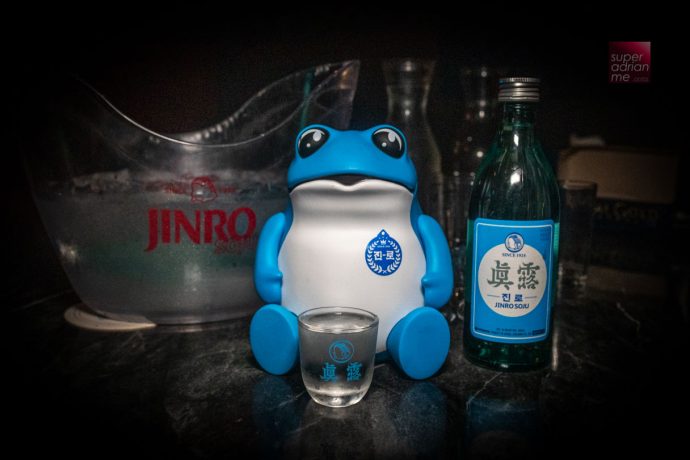 Jinro is Back, the latest Korean Soju to make its debut in Singapore, is the original Korean soju since 1924. Over 300 million bottles have been sold since its launch in Korea in April 2019.
This soju is brought into Singapore by House of Amber Nectar and produced by HiteJinro, South Korean soju manufacturer that is best known for the Chamisul range of fresh and fruity soju. The newly designed Jinro is Back features a sleek clear blue bottle in a new and retro look. The signature Jinro mascot is a Jinro toad in vibrant blue.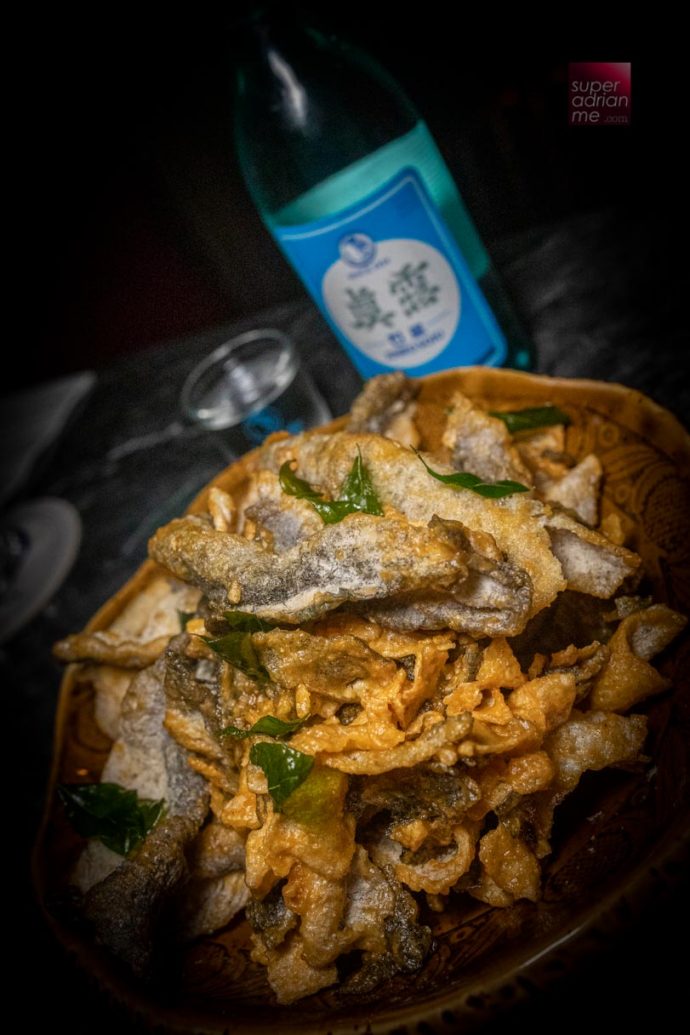 The soju has a clean and fresh taste and pairs well with fried food such as the KungPo Chicken, Salted Egg Fish Skin and La Zi Ji we had at Lady Wu. The 16.9% ABV soju is best served chilled and enjoyed on its own or as a somaek, a popular Korean cocktail of soju and maekju (beer).
Jinro is Back is available at bars such as Lady Wu, Beer Basket Kitchen & Bar, The Public House, Honey Night, Joo Bar as well as Chinese restaurants such as S-Tripes Hotpot, Tang Men Chuan Chuan and Tasty Loong as well as Korean restaurants including DAL-IN 2 Korean Store, Kim's Family Korean Restaurant, Kko Kko Na Ra, O.BBa Jjajang BBQ.