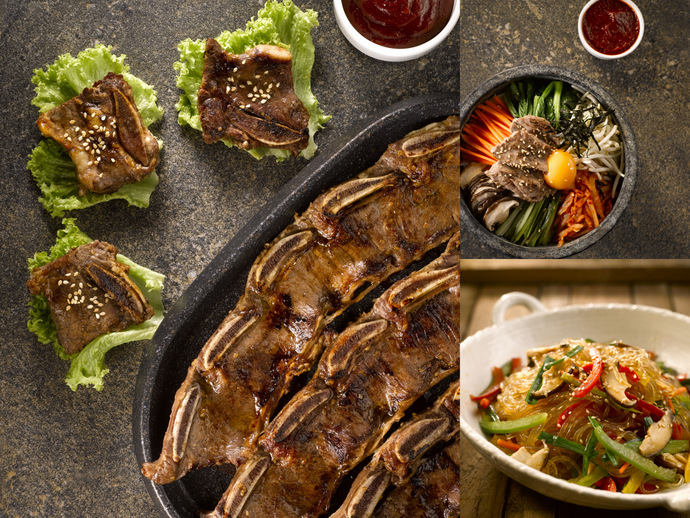 From now till 7 September 2014, Olive Tree at Intercontinental Singapore will be presenting a Korean Fiesta with a spread of modern interpretation of classic Korean cuisine created by Chef Bae Han-chul, Director of Kitchens and Executive Chef of Grand InterContinental Seoul Parnas and InterContinental Seoul COEX.
The Korean Fiesta dinner buffet comprises a variety of Korean delicacies from tantalising Bulgogi (Grilled Marinated Beef) and Healmul Japchae (Sautéed Potato Starch Noodles with Seafood and Vegetables), heart-warming favourites like Kimchi Jjigae (Kimchi Pork Stew) to the ever popular Bibimbap (Rice topped with assorted seasoned vegetables and spicy chilli pepper paste), accompanied by an endless range of kimchi and banchan (side dishes).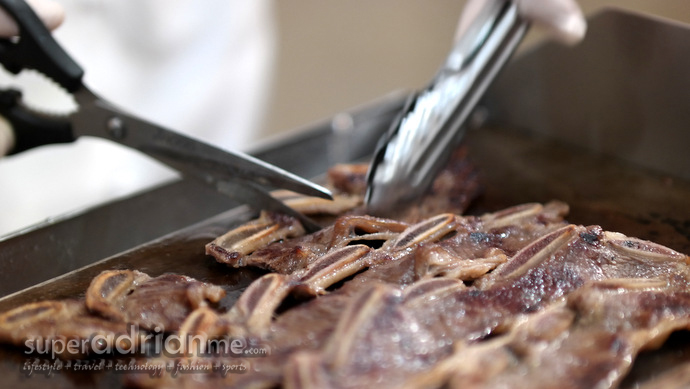 Live station highlights include Jeon (Assorted Korean Pancake) and Seo-Galbigui (Grilled Marinated Beef Rib) served with Ssamjang (Korean spicy dipping sauce), vegetables and sliced garlic as well as Yukhoe. Korea's version of steak tartare, topped with egg yolk and accompanied by sweet Korean pear is a must try even if you do not like raw beef. Ho-tteok (Pancake stuffed with Brown Sugar) is best to have it hot from the pan, will provide a sweet end to the meal.
Besides an indulgent spread of Korean delights, seafood lovers can also look forward to freshly-shucked Australian oysters, poached Boston lobsters and steamed snow crab legs among other selections. Variety-loving diners will appreciate the selection of Western food and meat carvings available.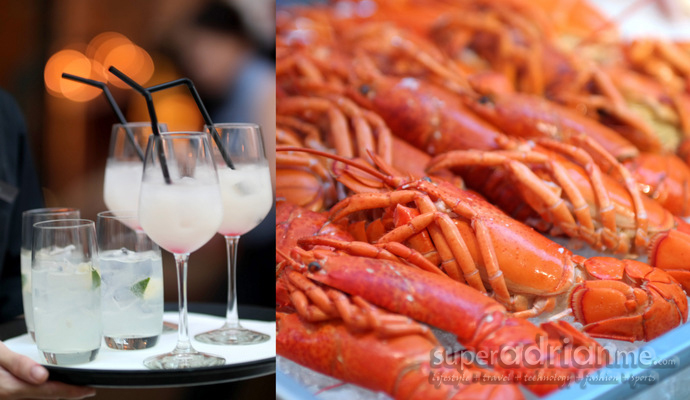 To complete the experience, indulge in Makgeolli (Korean Rice Wine) and Soju (Distilled Rice Liquor), as well as a range of special cocktails such as Cucumber Soju, Maesiljoo Sour, made from Korean Plum Wine, and Bokbunja Magarita, made from Bokbunjajoo, a sweet Korean fruit wine made from black raspberries, for a feast that is simply "mashisseoyo" (delicious)!
Korean Fiesta will be available from now till 7 September at Olive Tree's dinner buffet from 6 pm to 10 pm (Monday to Friday) and 6.30 pm to 10.30 pm (Weekend), priced at:
S$88++ per adult (Sunday to Thursday) with free-flow soft drinks and beer
S$108++ per adult (Friday and Saturday) with free-flow soft drinks, makgeolli, soju, beer, wines and spirits
S$25++ per child (6 to 12 years old)
Children aged five years and below dine free with every paying adult.
For reservation or more information, please call +65 6825 1008 or email [email protected]