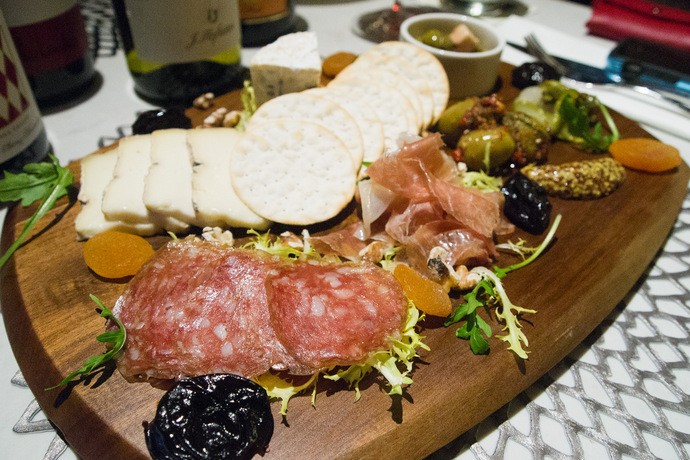 KUVO has once wowed me with its multi-concept and jack-of-all-trades kitchen during its opening, and, especially with their extensive wine collection that I have yet to comb through despite numerous visits. It has always been a great place for me to enjoy Yutaka's cocktail creations – I am still a sucker for his Ginseng Gin & Tonic – or a glass of wine, while taking a break from the hustle and bustle of Orchard Road.
Now, perhaps to satiate my obsession with a good vino, they are offering the "Charcuterie, Cheese & Wine Unlimited" promotion where you can enjoy unlimited servings of, well, charcuterie, cheese and wine at S$78++ per person, every Friday and Saturday from 0900PM to 1200PM till 31st May 2015.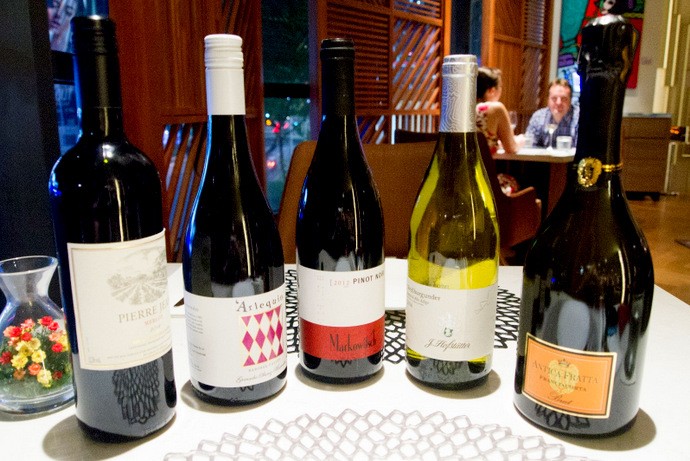 Patrons will be offered from a selection of five of their house-pours; Antica Fratta Brut, J. Hofsttater Pinot Bianco, Markowisch Pinot Noir, Arlequin GSM and Pierre Jean Chardonnay. With my red wine bias, I was incredibly happy that I had three to choose from, but as the night went on I eventually settled on the Arlequin GSM. This Australian blend of Grenache, Shiraz and Mourvedre was a smooth complexity of cherry and mocha flavours, with a lasting yet light sweetness perfect with everything KUVO had to offer on their deluxe platter – from the Prosciutto, Taleggio to the Bleu de Bresse.
Regardless of whether you are there for a date, or a night out, it's bound to be perfect and worth your buck – just on the wine alone. I, sadly, have many a times overspent at a restaurant or a bar, no thanks to the glasses of wine I lost track of. Here, at least, with the fixed price, I know I can indulge to my heart's desire – I mean, no one wants to see an unexpected three/four-digit bill at the end of a great night.
KUVO is located at 321 Orchard Road, #02-01, Orchard Shopping Centre (above Robert Timms). You may make your reservations at Chope.com or call them at 6733 8272.
About the Writer
Jessica is a young lady of many obsessions. She gets herself into everything ranging from the latest in the monochrome fashion world (she only wears black, and sometimes, white) to convincing the masses that Community is the best TV series ever made.
Currently, she enjoys looking like Sailor Mercury had a baby with Wednesday Addams.