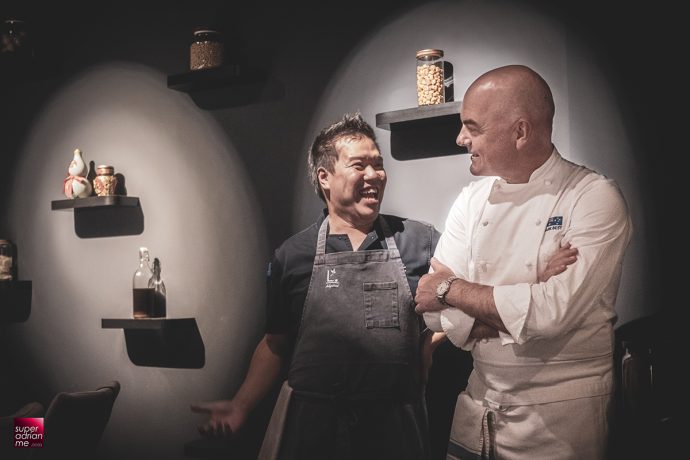 It was an exclusive one-day only four hands menu by Chef LG Han and Chef Mark Best that was dished out at Labyrinth on 27 August 2019. If you watched Final Table on Netflix, then you might be starstruck by Chef Mark Best from the culinary competition series. It was totally an honour to taste the dishes prepared by this talented chef. Yes… we rooted for him to win but was devastated that he did not… SAD FACE.
Singapore is the first stop for The World Restaurant Awards' Dining Series which will be moving to New York in September, Copenhagen in October and London in November. The date, restaurants and partnered Chefs for the other three cities have yet to be unveiled. But I am sure it will be just as exciting and amazing as the one we had in Singapore.

For the menu at Labyrinth, Chef Mark Best created a custom menu that focuses on local fresh produce from the region's Kelong. Yes those are our offshore fish farms. Our favourite is the Pulau Ubin Oysters that are topped with grilled sea foam. It did not look very appetizing but it provided a hint of char flavour to the fresh oyster. The Ah Hua Kelong Garoupa was interesting when paired it with fermented potatoes that comes with a sour note which goes well with the lightly seasoned fish.

Chef LG Han presented some of his signature dishes from his One Michelin starred restaurant, Labyrinth, which included the Claypot "Ang Moh" Chicken Rice and Local Wild Crab with Sustenir Farm Strawberries. Our favourite from Chef Han will be the Ah Hua Kelong Mussels which as a local Singaporean will love the laksa mousse on the mussels. Hint of spiciness with a note of laksa leaf. YUMZZ.. made us wanna have a pot of laksa mussels and some toasted bread for dips.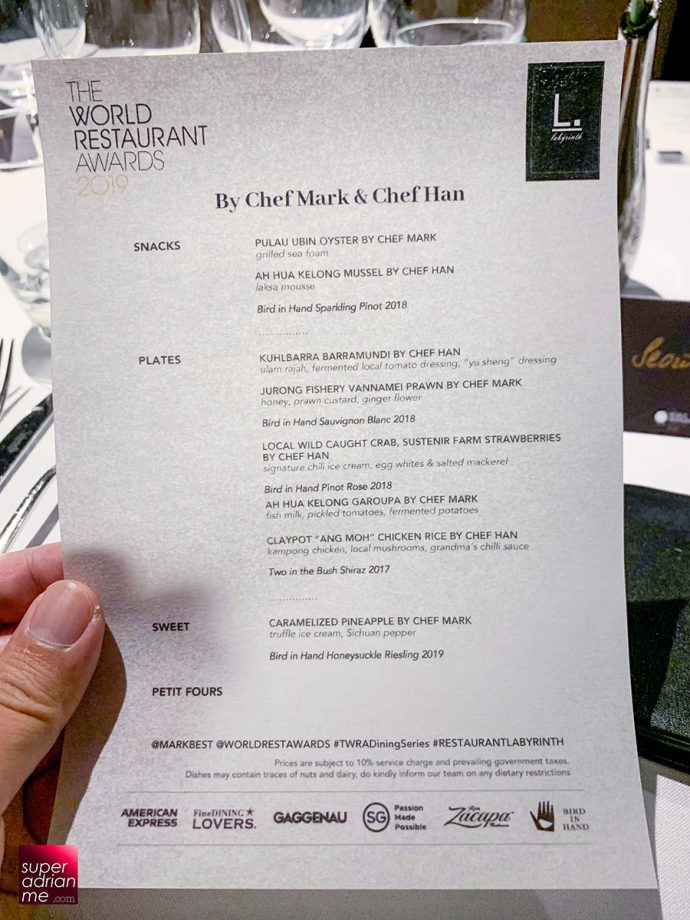 This is a great collaboration which helps to draw some attention to the national identity and cultural heritage of Singapore. We hope to see more of such synergistic collaborations with renowned chefs from around the world with our Singaporean chefs, eventually putting Singapore as the top culinary destination in the world.