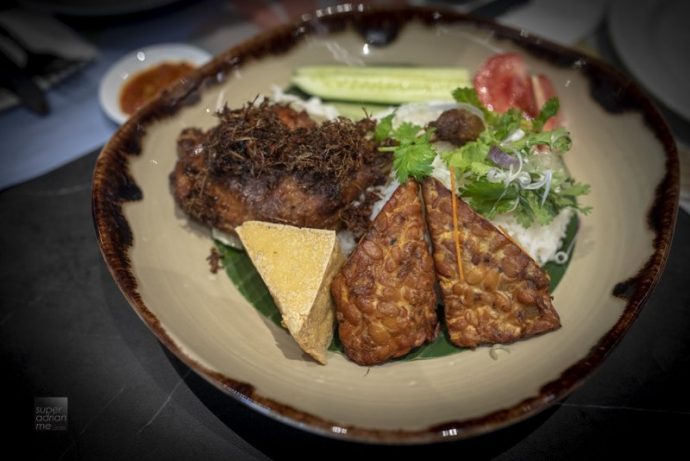 Village Hotel at Sentosa has opened its doors to guests this just recently. And it's all day dining restaurant has started serving tropical islander inspired cuisine.
Native Kitchen is Refinery Concepts' latest foray into the F&B offerings in Sentosa Island since 1 April 2019 and its 23rd F&B outlet in Singapore. Some of Native Kitchen dishes are synonymous with certain islands such as Bali, Caribbean Islands, Cuba, Hawaii, Jamaica and the Maldives.
In the mornings, Native Kitchen serves a breakfast buffet for guests of Village Hotel at Sentosa. For lunch and dinner it is converted into an ala carte menu dining diner.
French Executive Chef Patrice Godino brings close to 20 years of international experience and expertise in a wide range of culinary styles to Singapore. Godino has worked with top chefs in Europe and led kitchens around the world including tropical islands. His stints have brought him to Spain, Switzerland, the West Indies, the Caribbean and Australia. His last stint was at Nikki Beach Club in Barbados.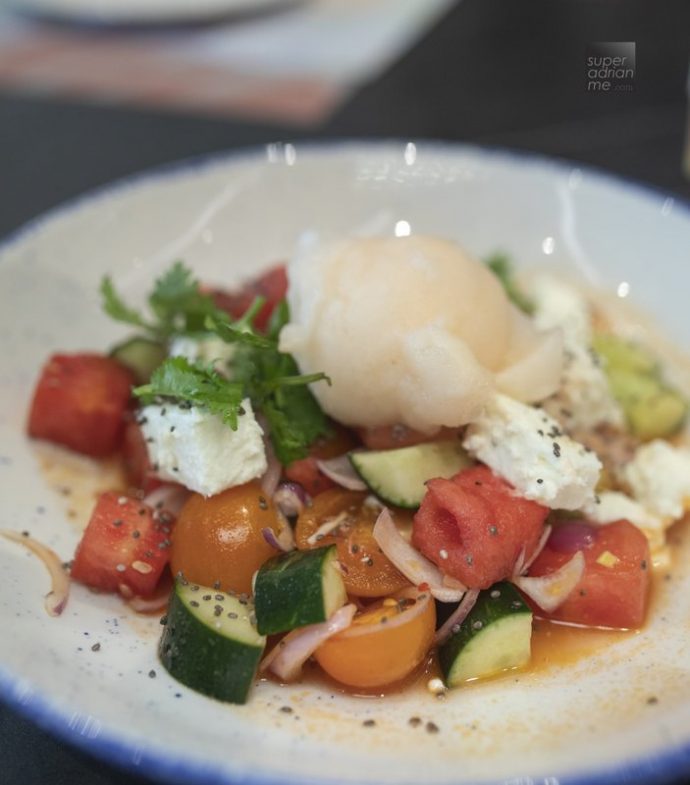 The restaurant's other signature appetisers include the S$14 Watermelon & Feta Salad, S$18 Island Ceviche with Barramundi, cucumbers and carrots marinated in lime juice, coconut milk and ginger.
Dining here with your friends and family is fuss free when you order the Grilled Seafood or Meat platters to share. The Grilled Seafood appetiser platter is served with fried calamari, sticky island wings, island ceviche and Jamaican coconut shrimps. Meat lovers will enjoy the short ribs, stripling steak, jumbo satay skewers and pork shoulder from the Meat Platter.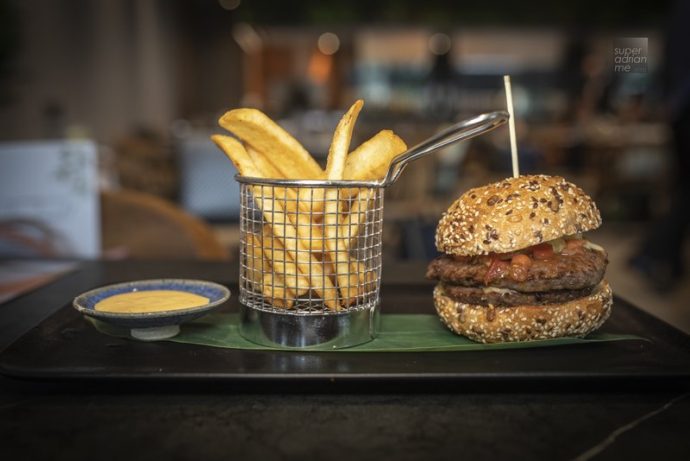 The S$28 Big Kahuna Burger is one big Hawaiian burger with chopped steak, grilled pineapple, thick bacon and monterey jack. It's something that I have to come back to try since we had way too much food at the tasting.
Steamed Barramundi

Bebek Goreng
The steamed barramundi fillet with yellow squash, purple potato mash and coriander-chilli pesto was delightfully tasty. My favourite was the S$25 Bebek Goreng, a Balinese styled deep fried duck leg with kick manis, sambal and jasmine rice. It is served with a palate cleansing cabbage soup which I found it to be a tad bit too salty.
Other mains include the S$18 Mojo Pork Cubano Sandwich, S$40 Misoyaki Butterfish. Local delights include the S$20 Native Kitchen Nasi Lemak with Samabl, Petai, Achar and Fried Egg which I hear is a favourite amongst guests. There is also a S$24 Hainan Island Chicken Rice.
The desserts here are sinful but absolutely worth the extra calories. The Hawaiian Hula Pie is created with Vanilla and Chocolate ice-cream with crushed macadamia nuts, oreo cookie base, whipped cream and chocolate topping. Perfect for sharing because that one serving was way too much for me. I liked the Burnt Banana Crumble. Caramalised banana in a cinnamon crumble is served with vanilla ice cream. The upside down pineapple cake would be what I really want to try, the next time I visit.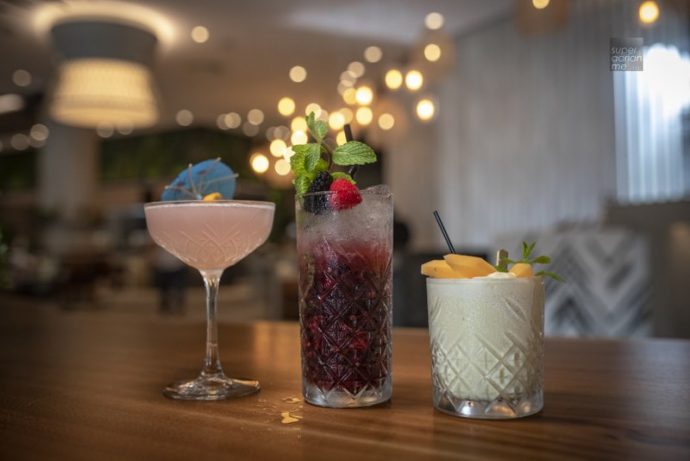 Patrons to Native Kitchen can also enjoy a menu of six cocktails priced at S$19 or S$20++. The Melon Colada is a concoction of Cruzan light rum Malibu cononut rum, Midori, pineapple juice and Vanilla ice cream. Excellent for Singapore's tropical weather.
Or go for the refreshing Wild Berry Sparkling Mojito. A glass of blackberries and raspberries with brown sugar, lime, Mojito mint syrup, Curzn light rum in crushed ice and soda water would sure to start your appetite for your meal here.
Cocktails, Spirits, Beers and Wines and other beverages are also available.
Native Kitchen is located at Lobby Level, Village Hotel at Sentosa, 10 Artillery Avenue, Sentosa, Singapore 099951